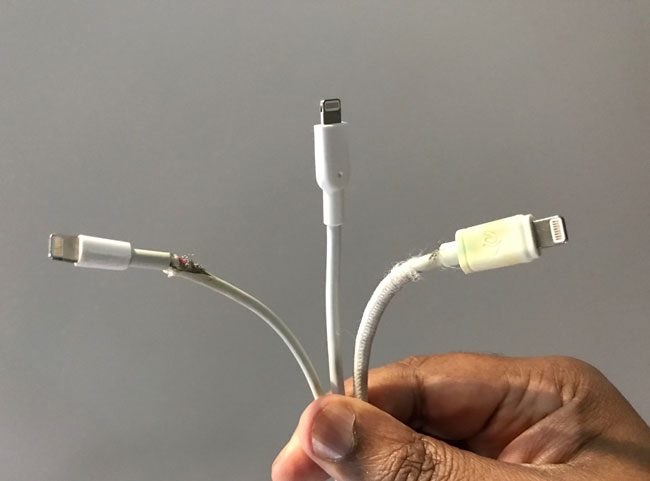 If you use an iPhone, iPad or iPod then chances are you've worn out the supplied Apple Lightning cable. They usually wear out around the connectors, exposing wires or simply failing to work anymore. I stopped buying Apple branded cables for this reason. I tried other brands, but they all seem to fail at one point or another. Some wouldn't even give error messages indicating that the cables weren't completely compatible. Sigh.
Anker makes the BEST Lightning cables for the money!
see my video review below:
First off, they cost less than the Apple branded cables. They last longer and best of all they are guaranteed for LIFE. Their NEW line is the Powerline II Dura which are even stronger than the first generation of the same cable. I use all kinds of Anker power products, but slowly but surely I've also been replacing all my Lightning and micro USB cable with theirs. I have yet to have one wear out or break!
If you're tired of Lightning cable hell, you can get the new Anker Powerline II Dura cables below in white, black, blue or red:
1 ft Anker Powerline II Dura
3 ft Anker Powerline II Dura
6 ft Anker Powerline II Dura
10 ft Anker Powerline II Dura
You can also enter to WIN a FREE Anker Powerline II Dura cable here in the US or here in the UK.