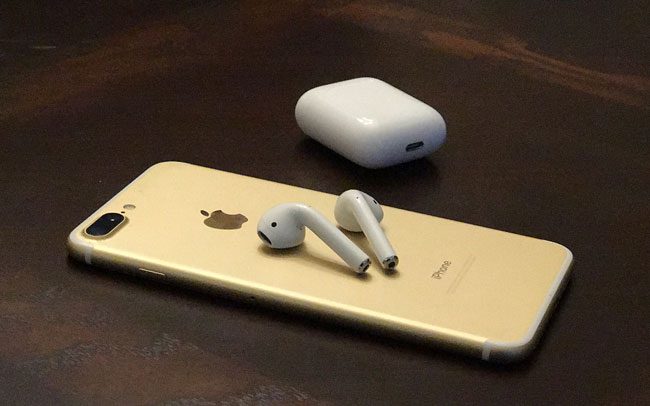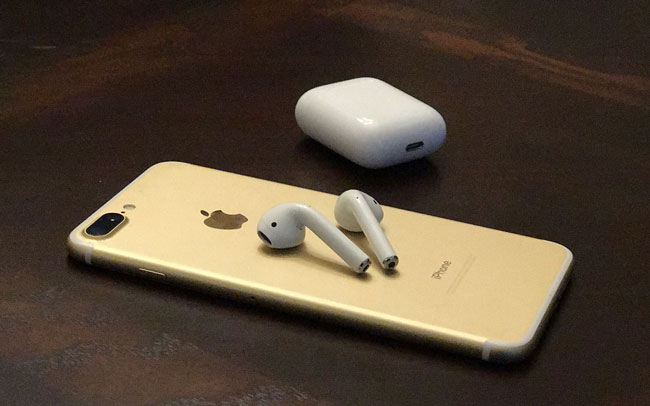 Usually I write reviews after only a few hours/days of using a new product. I can usually tell by then if I'll love or hate a product. However, I waited to write this one because I wanted some more real-world time with them. I also wanted to travel with them and use them on a plane. I've had and used my AirPods everyday since I received them on January 4th. In a nutshell I can't imagine life without them. Are they perfect?
No! They are NOT perfect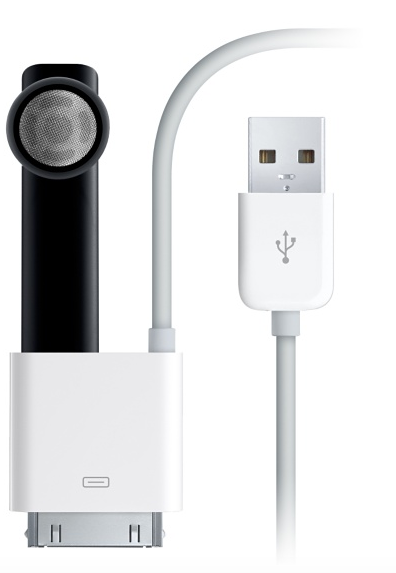 I've used bluetooth headsets pretty much since the first ones appeared on the market. I've used wireless headphones for many years too. I've used in-ear, over ear and on ear variations. I've used headsets that go in both ears (like the Beats by Dre Powerbeats2). By the way, the NEW Powerbeats3 use the SAME Apple W1 chip for easy pairing/sharing.
How easy are they to setup?
The setup is easier than any other headset. The simple reason is that Apple has built a new chip "W1". This new chip means that your Apple gear will auto discover and setup the AirPods simply by opening the charging case. See my unboxing and setup video here:
If you want to use them with a non-Apple product then you can pair them as usual by pressing the little button on the back of the charging case. I love having to only pair them ONCE and now they are usable on ALL of my Apple products including my iPhone 7 Plus, Apple Watch, iPad Pro and MacBook Pro.
Features I like best
This may sound silly, but my absolute favorite feature is that I can use either the left or the right one without having to use both at the same time. Both AirPods have a microphone. This means that I can make/take calls no matter which one I'm wearing. This also means that I can pretty much wear them all day. While I'm wearing one, the other one is charging in the case. I use my AirPods for talking on the phone and for listening to audio from apps like SnapChat, Instagram and YouTube videos. When i want to listen to music in stereo then I'll put the other one in.
I LOVE the charging case. I keep it in my pocket and the charge lasts all day. I've never needed to charge the case more than once a day. I just plug it in at night along with my iPhone 7 Plus and Apple Watch.
They are VERY COMFORTABLE. Unlike most in-ear solutions you only get one size for AirPods. There are no gels for a better fit. However, for me they fit PERFECTLY. Not too big and not too small. They don't feel loose, they don't feel tight. They've never fallen out of my ears. Also since there is no cord they actually feel lighter than the regular wired EarPods. I forget that I have them in.
Double Tap
If you double tap the top side of your AirPods they will activate Siri by default. This is cool, but a bit much to voice command the volume up or down. I'd love to have an additional gesture or control dedicated for volume. Perhaps a double tap and hold? If the phone rings all you have to do is double tap to answer it. It also announces the callerID. That I like!
The audio quality is good, but not the best
If you're looking for the BEST sounding headphones for listening to music 90% of the time, then you'll likely find a better sounding solution. Don't get me wrong, the AirPods sound good, but there are other solutions that sound better. Also I tried using them on a flight and they were simply not loud enough. I listened for about 2 minutes, paused my movie, put them back in the charging case and took out my wired Bose QuietComfort 20i
headphones, which are noise cancelling. Plugged them into my iPad Pro and finished the movie. While I could live without the noise cancelling, I would need to the AirPods to be louder to use on a plane. In every other situation I'm more than happy with the sound quality and volume.
How could they be improved?
I realize that these are a 1.0 product. While Apple has done a bluetooth headset in the past, these are completely new. The first thing that I wasn't that thrilled with is that I don't like the design of the stem that hangs down. I'd like it to be shorter or not exist at all. However, the easiest thing Apple could do is offer these in other colors besides white. This company plans to offer Black AirPods and even dye yours black. If MacBooks can come in colors then definitely something you are actually going to wear should have more color options.
While the iPhone does show an icon when they are connected it doesn't show the battery status unless you go to the today view. It would be nice to see the battery status at the top of the screen like it does for non-Apple headsets.
The Bottom Line
If you're missing your headphone jack on your iPhone 7, these will make you miss it less. They work flawlessly. I've never had them drop a connection or flake out in the ways other bluetooth headsets can do from time to time. I've done more calls and conference calls than I can count with them and not once has anyone complained that they couldn't hear me.
Would I buy them again? ABSOLUTELY!
they are still in short supply, but you can place your order here.