photo from one of my InDesign sessions by Jason Lykins
I had a great Photoshop World! While no one would disagree that the weather could have been better without all the rain, the conference continued on and people were generally upbeat. Hey, if it's raining outside, you might as well be inside learning stuff. All four of my conference track classes were well attended and people seemed happy with what they were learning. It's always great being in front of "real users" of our (Adobe) products and getting feedback, even if it's not always praise. 😉
Presenting on the Show Floor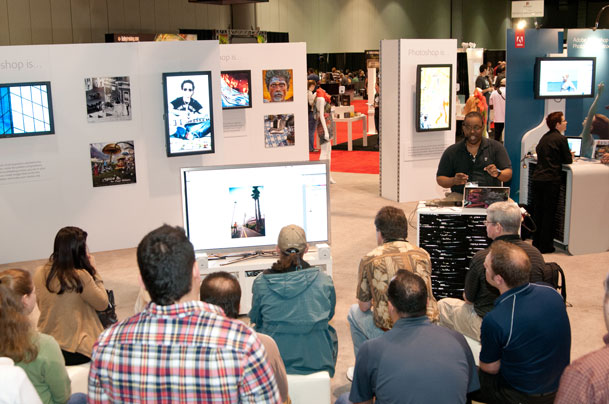 photo by Jason Lykins
I had some good one-on-many time with this intimate setting in the Adobe Booth. I got a chance to highlight some of my favorite features of Adobe Creative Suite 5.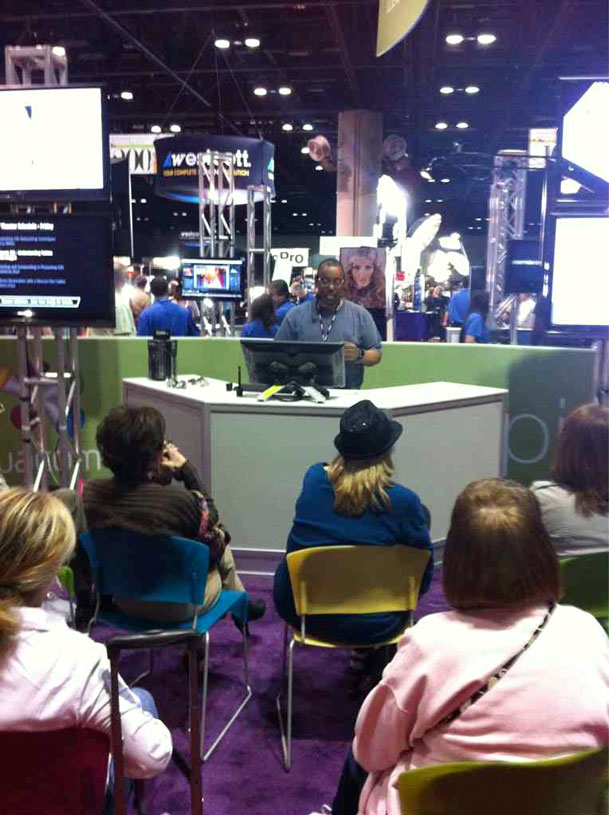 photo by Jason Lykins
I also got a chance to show some tips and tricks using the Wacom Intuos 4 tablet while using a Cintiq 21 inch as my display (Heaven) and Photoshop CS5 in the Wacom Booth.
Shooting Live on the Show Floor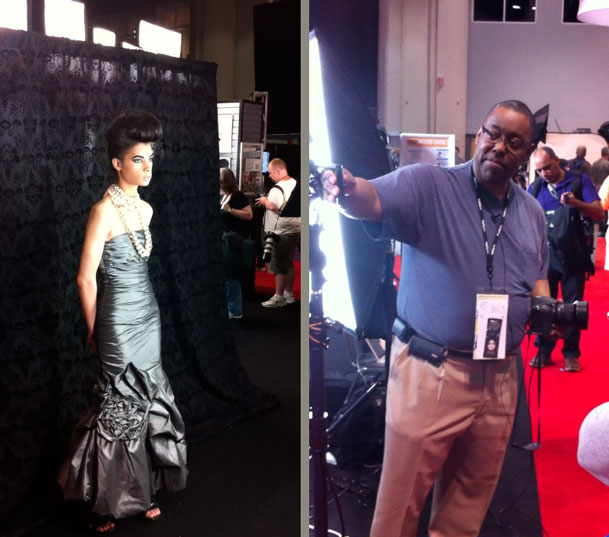 photos by Jason Lykins
I had a couple of short sessions on the show floor shooting live and showing various lighting setups. My first session was at the Westcott Booth and showing a couple of different lighting techniques with the NEW Spiderlite TD6's. I love doing these sessions with continuous lighting because once I set it up and take a couple of shots, people can walk up and just start shooting.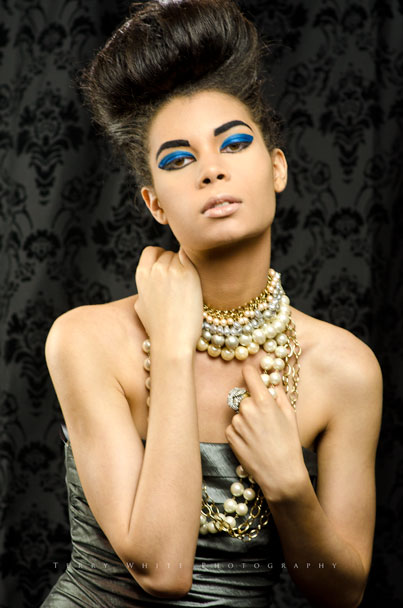 The next day I moved over to the Manfrotto booth and showed how I use both my Elinchrom strobes, Quadra on-location lighting and my Nikon Speedlights with Ezybox Hotshoe softboxes depending on the situation.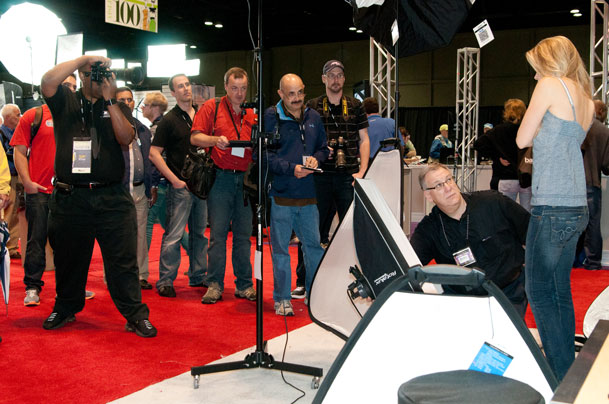 photo by Jason Lykins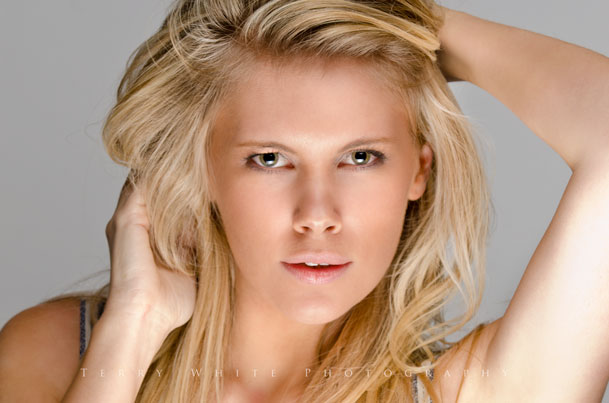 It was a pleasure getting to work with the lovely Chrissy Blair, thanks Joey!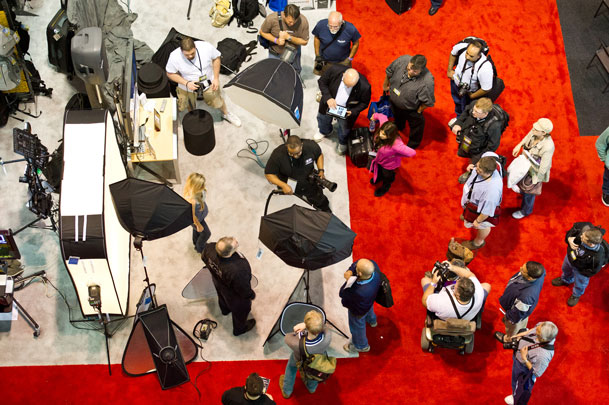 This cool look from above captured by Brad Moore
I'm forever spoiled by wireless tethering to the iPad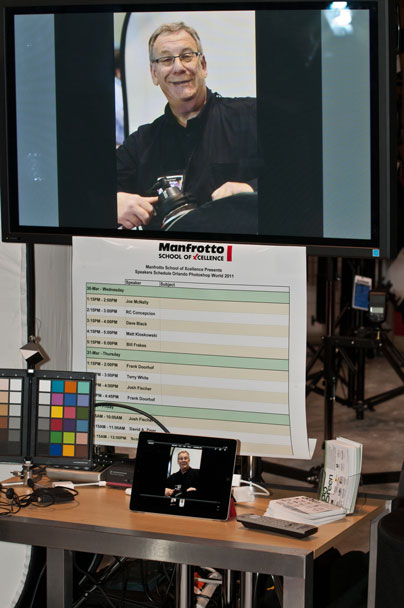 photo of Mark Astman on my iPad 2 wireless tethering setup by Jason Lykins
You might remember my review last week of a wireless setup for shooting from your camera to an iPad via an Eye-Fi card. I decided to see how this setup would hold up under the pressures of a LIVE SHOOT. Throwing caution to the wind, I showed up to the Manfrotto booth with my Nikon D7000 and my iPad 2. I connected my iPad 2 via the Apple Dock Connector to VGA Adapter to the Plasma Display on the wall in their booth and did my entire demo shooting wirelessly. This allowed me the freedom to move around without tripping over my USB cable. Granted it's not as fast as a wired connection, but it was definitely fast enough for what I was doing.
Get the Eye-Fi Pro X2 card on sale here and the wonderful Shuttersnitch App here from the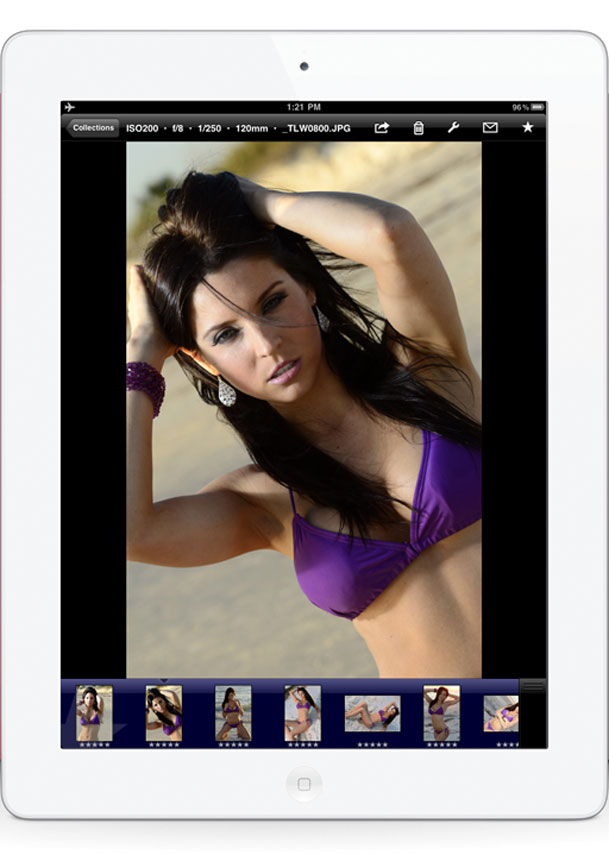 I took it to the beach too! I had a shoot with the lovely Stevie Leow over the weekend and I purposely left my MacBook Pro in the hotel. I headed out with just my backpack of camera gear and speedlight as well as my iPad 2 and MiFi 2372 Mobile Hotspot. I was armed with various poses that I wanted Stevie to do in the PosePad iPad App and after a quick review of poses we started shooting. I would have NEVER brought my laptop to the beach and tethered via a cable anyway. However, shooting RAW to one SD card and simultaneously shooting BASIC JPG to the Eye-Fi card in the second slot on my D7000 was AWESOME! We would take a few shots and then review them right there on the spot via the iPad. This worked so well that it's going to be hard going to my D700 and shooting tethered via a USB cable in the studio. All cameras should have a native WiFi and Geotagging option!
Westcott Returns With Their Insanely Popular Shooting Bays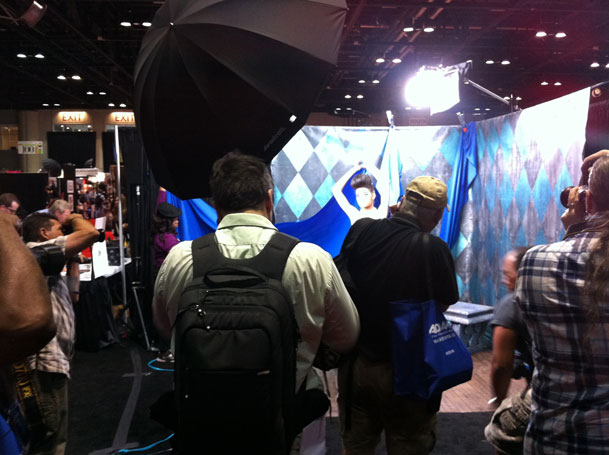 Hands down, the biggest hit on the show floor last year in Vegas was the Westcott Shooting Galleries. Westcott provided show attendees not only a live demonstration of their lighting products, but also a chance to try them out for yourself. They took things up a notch by creating custom sets and using models in creative wardrobe to give you something more appealing to photograph.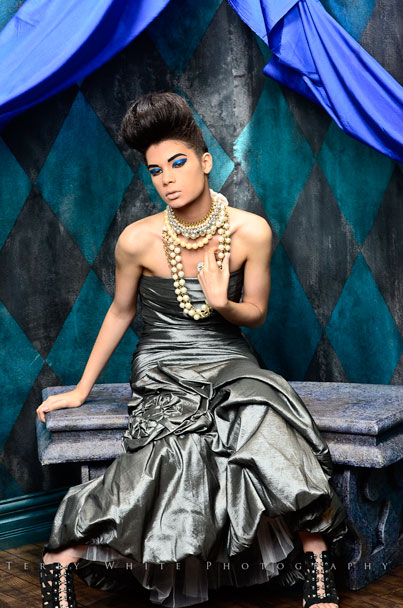 This year they changed all the themes and of course outfitted the four bays with NEW Spiderlite TD6's as well as one of their new 7 foot parabolic umbrellas (incredible price on this baby too). I didn't get a lot of shooting time there this year, but each time I did walk by the place was packed! Way to go Westcott!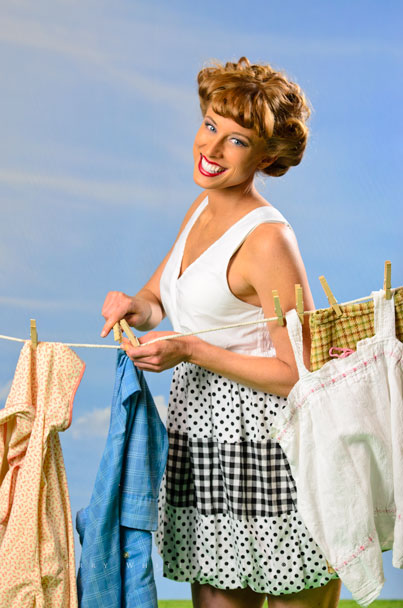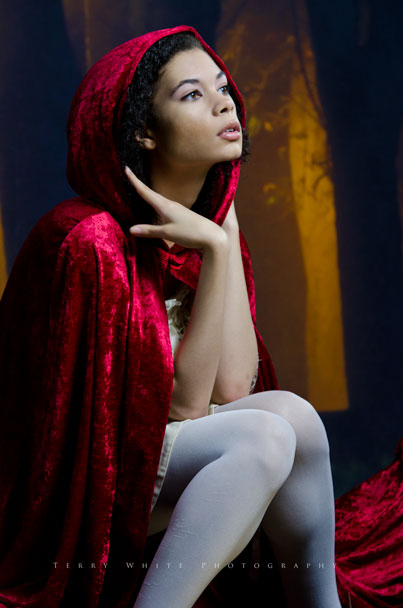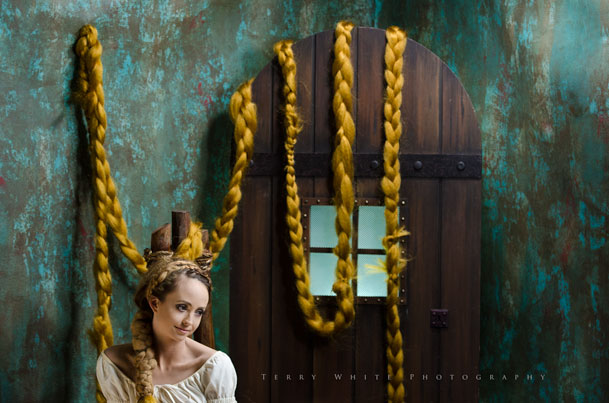 What Happens At Midnight Madness….?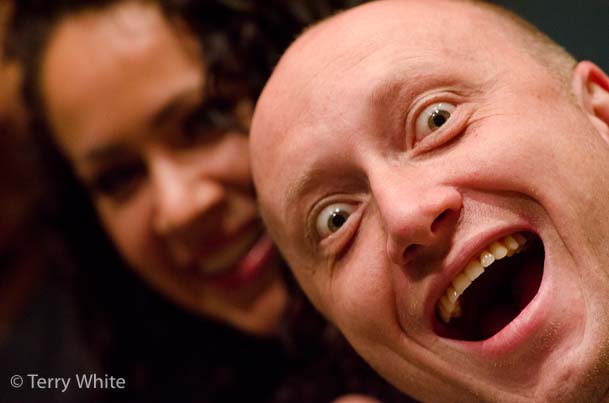 photo by Lou Manna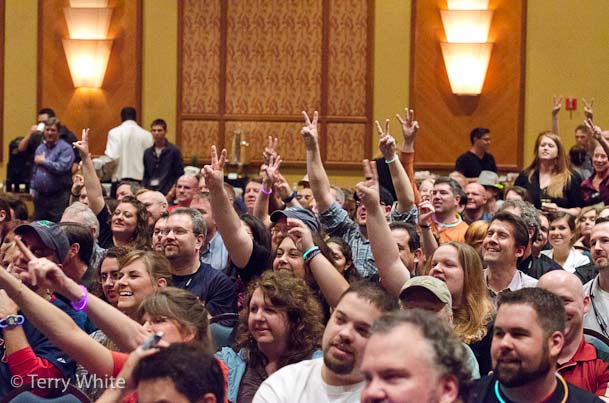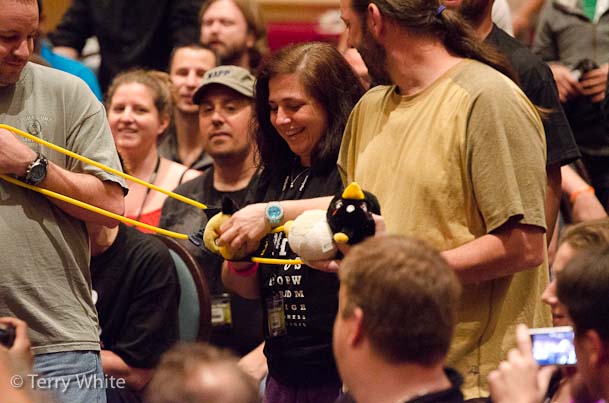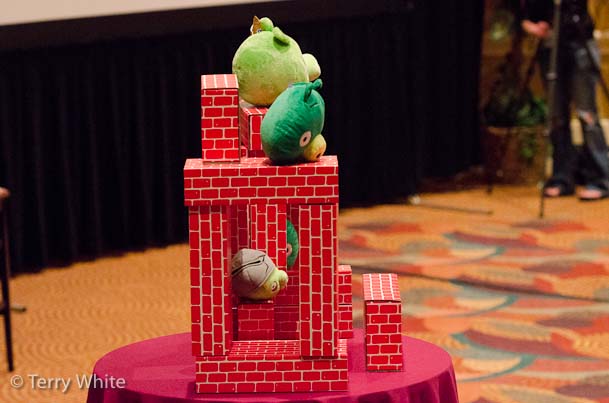 …stays at Midnight Madness 🙂 You should check it out at least once in your life. You won't learn anything, but it will be fun.
Scott's NEW Professional Portrait Retouching Book for Photographers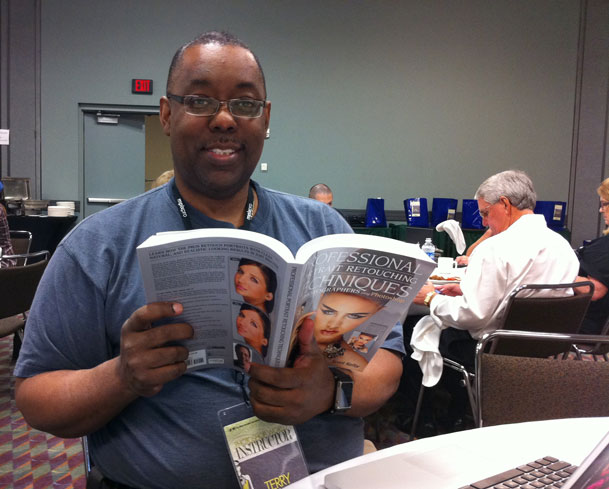 I got a chance to sit down for a few minutes with Scott's NEW Professional Portrait Retouching Techniques for Digital Photographers Book! This the book I've been waiting for. I've learned many of my portrait retouching techniques from Scott Kelby already ready and having this book is going to be phenomenal. The book is gorgeous with nice large before and after shots and of course step-by-step Photoshop retouching techniques. This is one that I'll be reading cover to cover (a few times) for sure! Order your copy on sale here.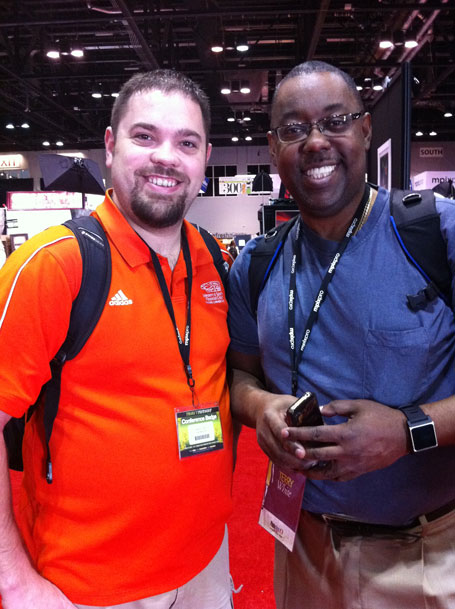 Special thanks goes out to my buddy Jason Lykins for all of his assistance to me at Photoshop World and on bestappsite.com
Thanks for a GREAT Photoshop World and I look forward to seeing you all in the Fall!
Related event