photo from one of my InDesign sessions by Jason Lykins
I had a great Photoshop World! While no one would disagree that the weather could have been better without all the rain, the conference continued on and people were generally upbeat. Hey, if it's raining outside, you might as well be inside learning stuff. All four of my conference track classes were well attended and people seemed happy with what they were learning. It's always great being in front of "real users" of our (Adobe) products and getting feedback, even if it's not always praise. 😉
Presenting on the Show Floor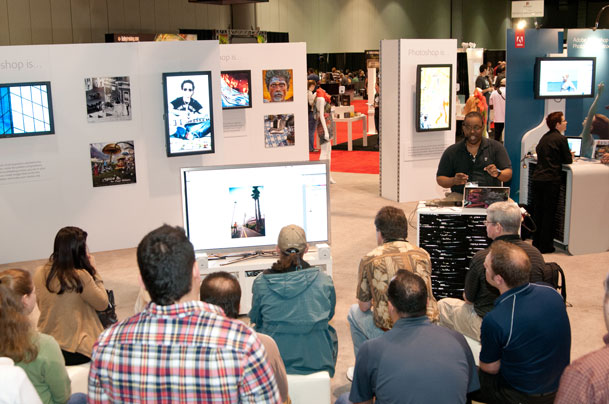 photo by Jason Lykins
I had some good one-on-many time with this intimate setting in the Adobe Booth. I got a chance to highlight some of my favorite features of Adobe Creative Suite 5.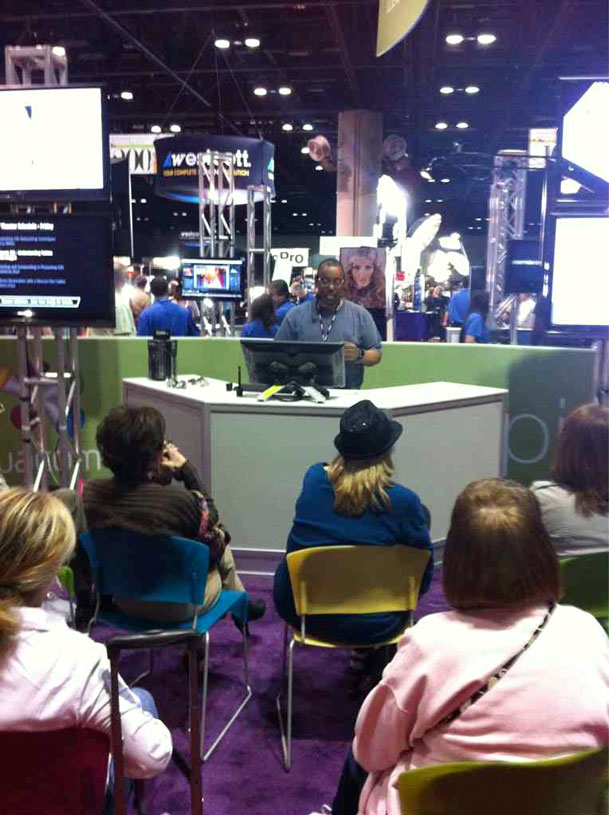 photo by Jason Lykins
I also got a chance to show some tips and tricks using the Wacom Intuos 4 tablet while using a Cintiq 21 inch as my display (Heaven) and Photoshop CS5 in the Wacom Booth.
Shooting Live on the Show Floor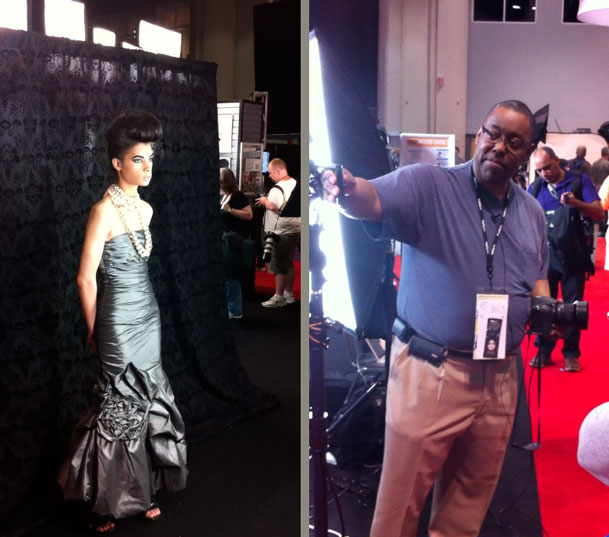 photos by Jason Lykins
I had a couple of short sessions on the show floor shooting live and showing various lighting setups. My first session was at the Westcott Booth and showing a couple of different lighting techniques with the NEW Spiderlite TD6's. I love doing these sessions with continuous lighting because once I set it up and take a couple of shots, people can walk up and just start shooting.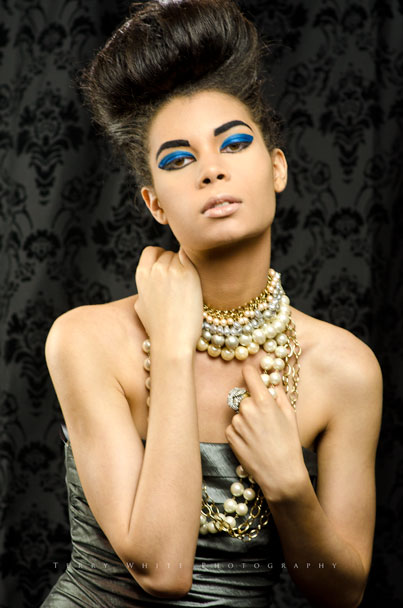 Continue reading "Live at Photoshop World: Wrap Up #PSW"
Related event