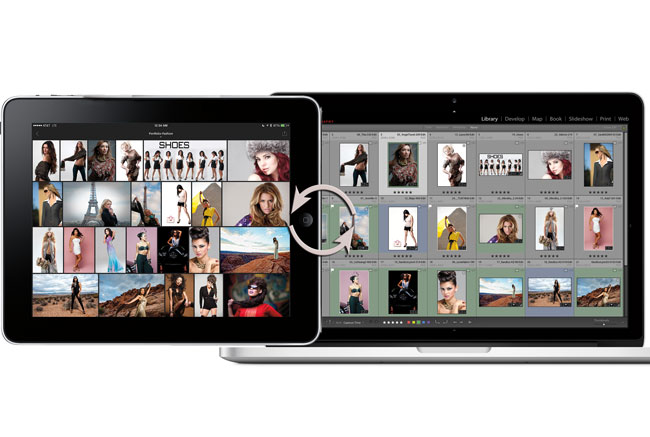 The long awaited Lightroom mobile is here and I couldn't be happier to give you your first look:
Today we're announcing the immediate availability of Lightroom mobile. Lightroom mobile extends your existing workflows beyond the desktop. Lightroom mobile allows you to utilize your iPad to do all sorts of great things and have the changes sync back to your Lightroom catalog at home, including:
Access images in your Lightroom catalog
Make selects, reject unworthy photos
Apply a preset
Refine your adjustments using all your favorites from the Basic panel, including Highlights, Shadows, and Clarity
Import new photos directly from the camera roll
Lightroom mobile utilizes Smart Previews to provide raw editing functionality on your iPad. First introduced in Lightroom 5 beta, Smart Previews are:
Based on the DNG file format
Limited to 2560 pixels on the long edge
Smaller version original raw files
Can be used to make adjustments even when the original files aren't available locally
Adjustments made to Smart Previews are applied to the original when the original files are available
How to get started:
1. Download Lightroom 5.4
Lightroom mobile is a companion to Lightroom desktop. Lightroom 5.4 is the first version of Lightroom desktop that includes the ability to sync images to Lightroom mobile. Please update to the latest version of Lightroom 5 using either the Creative Cloud app or by clicking on the "Help-> Check for Updates" menu option.
2. Sign In
Lightroom mobile utilizes cloud services to sync Smart Previews and changes between Lightroom desktop and Lightroom mobile. Lightroom mobile requires a qualifying Creative Cloud or Photoshop Photography Plan subscription:
Photoshop Photography Program (Get Photoshop CC, Lightroom 5 (including Lightroom mobile), 20GB of online storage for files (optional use), and a Behance Prosite for only $9.99/month.)
Creative Cloud complete plan
Creative Cloud Student and Teacher Edition
Creative Cloud for teams complete plan
A free 30-day trial of Lightroom mobile is available.
3. Sync a collection
Lightroom mobile is organized around Collections. Images within Collections will be synced and be available in Lightroom mobile.
4. Download Lightroom mobile for iPad
Visit the App Store on your iPad and download Lightroom mobile. Once you login with the same Creative Cloud account, you'll see all of your synced Collections.

.
5. Check out your photos at lightroom.adobe.com
In addition to Lightroom mobile, we've also launched Lightroom web, a new way to view and share your images from any web browser. Available at http://lightroom.adobe.com.
System Requirements
Lightroom mobile is available now on iPad 2 or later, and works on iOS7 or later.
Thanks!
Are you missing out on my Bonus Content?
See more of my Adobe Creative Cloud Videos on my Adobe Creative Cloud TV and get the App below. It features EXCLUSIVE CONTENT that no one else gets to see. This episode has a BONUS CLIP that is available only in the App! My iOS App is a Universal App for iPhone, iPad and iPod touch. I also have an Android version on the Amazon App Store: