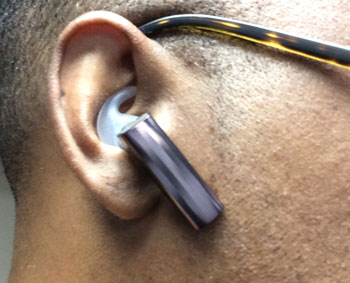 It's been a while since I looked at Bluetooth headsets. After all my Jawbone ICON has been working just fine. However, I ordered the new 2014 Era by Jawbone because I thought I had lost my older model. I keep my Jawbone along with a couple of misc. adapters and wired Apple EarPods in a small vinyl pouch that I carry in my pocket. That pouch went missing for a week.  I couldn't find it in all the usual spots that I normally leave it or drop it in. I figured that it was gone for good and that I had to replace the contents. I ordered the NEW 2014 Era by Jawbone. Although I hate buying things to replace lost, stolen or broken things, I wasn't going to go without one any longer. When the new Era arrived I was immediately taken aback by how small it was. Oh by the way, I found the pouch containing my old gear one day after I placed the order for the replacement gear. It was at the cleaners, probably in one of my pants pockets. They returned it to me with all the contents intact. Anyway, I now have this new Jawbone Era (yes I could have returned it, but then you wouldn't be getting this review 😉 ) and like I said, I was really taken aback by how small it was compared to almost all other headsets I had used. The only other small one that came to mind like that was the Apple Bluetooth Headset. Yes, Apple made their own for a while and then quietly discontinued it. The new Era is very sleek looking. Jawbone did away with the former cheese grate design and this one has smooth lines. It comes in four colors and rather than going with my default (black), I decided to live a little and get the bronze one.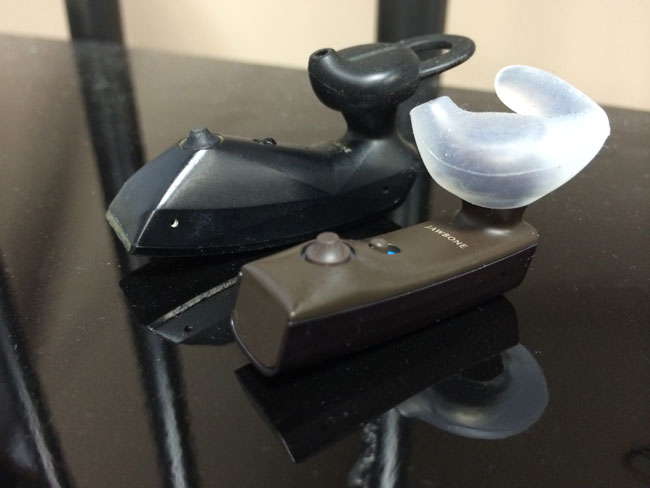 Setting it up
It came with four ear gels. You get  left and right small and medium size ones. I like to wear it on the right side and the small size was the best fit. After the initial charge I then made sure I had the latest version of the Jawbone updater on my MacBook. The software integration is what really sets the Jawbone headsets apart from the competition. Not only was there a firmware update waiting, but I also configured it with the more sexy "Bombshell" voice as well as set up about 14 out of my 20 allowed caller ID names. If you add in the names and numbers of up to 20 contacts your Era will announce their name in your ear when your phone rings. These are the kinds of bonus features that make using the Era fun and more elegant.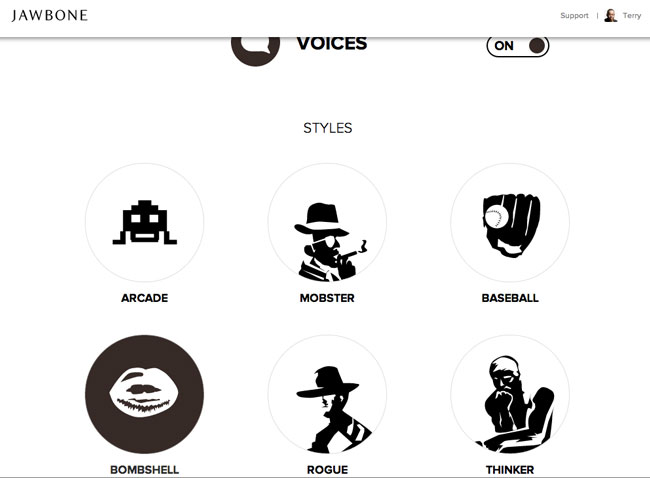 Sound Quality and Battery Life
This is what really counts with any Bluetooth headset. If you can't hear your callers or if your callers can't hear you then what's the point? I have yet to use any Bluetooth headset that made me say "wow" when it comes to sound quality. In most cases the quality is "good" or as expected. For me the new Era is "good". The Jawbone Noise Assassin is designed to help cut down or eliminate background noise and it does a good job of it. As far as battery life goes the smaller size means a smaller battery. Therefore your battery life will be about 3-4 hours of talk time. For many that may be a step down from the larger units. My older, larger Era got 4-5 hours of talk time. If you talk a lot throughout the day you will either want one of two things. You'll either want the new Era charging case, which extends the battery life up to 10 hours of talk time, or you'll want a different headset. I didn't go with the charging case because I simply don't spend that much time talking on the phone throughout the day. If I ever find that my talking on the phone is increasing I could always order the charging case separately.
Apple's Siri and Google Now Integration
There are only two controls on the Jawbone Era. There is the physical on/off switch and the multifunction button on the end. When your phone rings you press the multifunction button once to answer the call. Press it again when it's time to end the call. While the headset is idle and you're not on a call you can press it once to hear the remaining battery time/status. However, if you press and hold it will activate Siri on the iPhone and Google Now on select Android devices. This is pretty cool as it gives you a more discrete conversation with Siri. I enjoy using Siri this way without having to physically pick up my iPhone to hold down the home button. Speaking of iPhone integration, you'll also like the fact that the Jawbone Era's battery indicator shows up next to the iPhone's battery indicator on the iPhone display.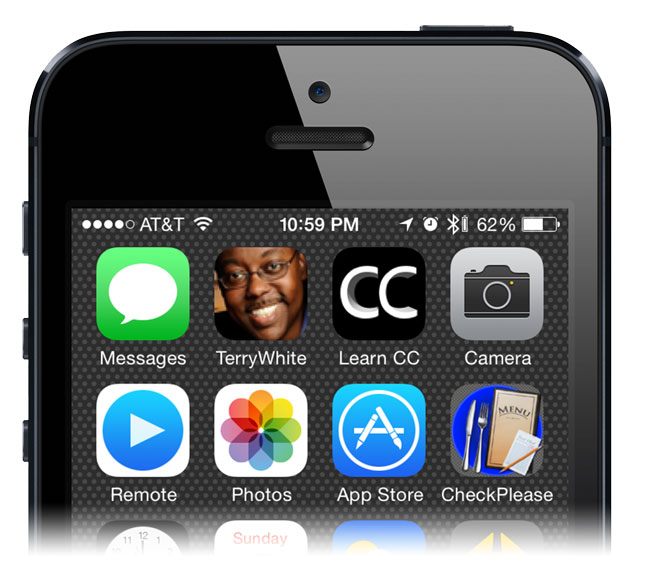 The Bottom Line
If you looking for the smallest, arguably the most stylish Bluetooth headset then look no further, the New 2014 Jawbone Era will fit the bill nicely. If you can live with the relatively short talk time of 3-4 hours then I would say save $30 and go with just the Jawbone Era here. However, if you want a full day of hands-free conversation, then go with the Jawbone Era with Charging Case here.