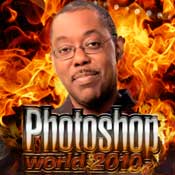 It's that time of year again and I'm looking forward to heading out to Adobe Photoshop World this week in Las Vegas! I'll be teaching my usual two InDesign classes, but this year I'm also teaching a Lightroom class and even a Social Network – Facebook class.

In addition to the conference track classes I've got something up my sleeve for the keynote as well as a couple of lighting demos (Bogen – 2:15 on Wednesday and Westcott 1:30 on Thursday) on the tradeshow floor. Lastly I'll be doing a quick demo of the Wacom Intuos 4 in the Wacom booth (4:00 on Thursday) too. Yep, it's going to be a busy week and I'm excited to go and see many of you there!

Don't forget to download the Photoshop World App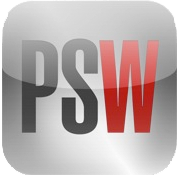 It's FREE! Learn more about it and get it here.
See you in class!
Related event