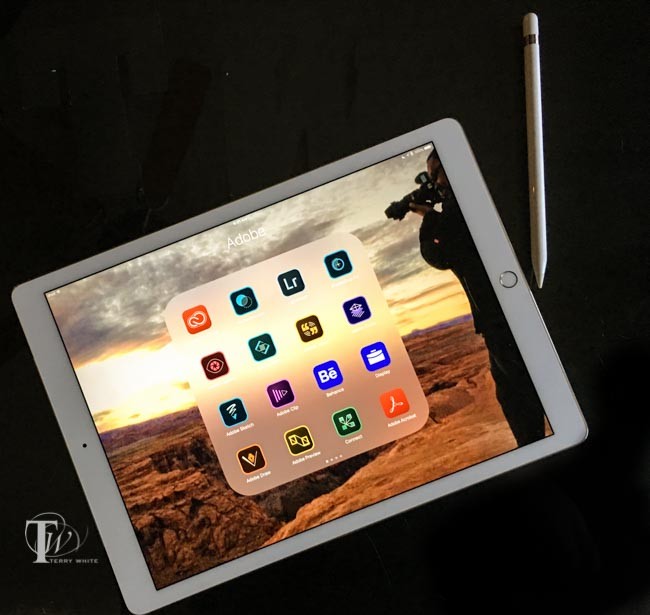 Time flies when you're working! It's hard to believe that I just looked at my calendar and realized that I've had my iPad Pro now for 32 days. I figured it was time to give you guys an update now that I've had a full month to experience it, work on it, travel with it and use Apps that were designed to take advantage of the larger display size and more importantly Apple Pencil.
First off iPad Pro without…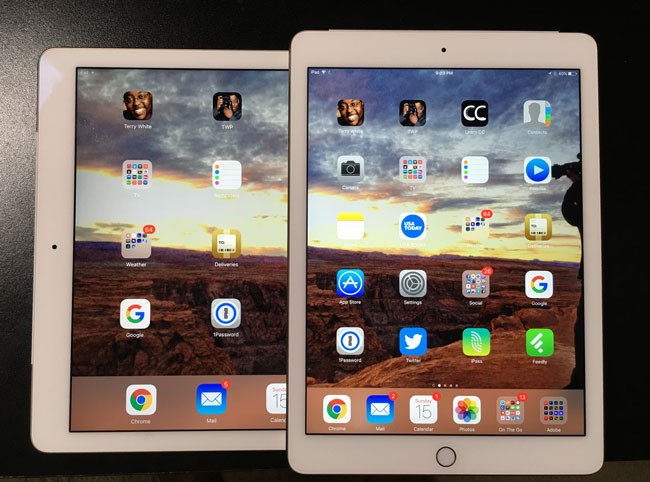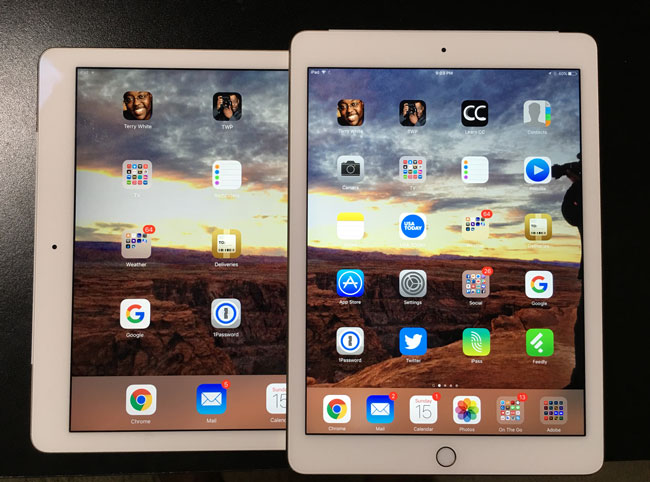 iPad Pro without Apple Pencil is a really hard justification. Without Apple Pencil, you're getting a larger, faster iPad, but that's about it. An iPad Pro 32GB WiFi is $799, Apple no longer makes an iPad Air 2 32GB, so the next closest comparison is an iPad Air 2 64GB WiFi and that will cost you $599. The easiest way to think about it in your head is that no matter which configuration of iPad Pro you go with it would be about $200-$250 more than the same/similar configuration of iPad Air 2. People freak out when they see that an iPad Pro 128GB WiFi+4G costs $1,079 (I got the gold one), but keep in mind that an iPad Air 2 128GB WiFi+4G (the model I had before the iPad Pro) costs $829! For that difference in price you're getting a MUCH larger display, a MUCH FASTER processor and more RAM (not storage) for the Apps to work in. No different than if you made those same configuration choices in a MacBook vs. MacBook Pro. Sticker shock aside, it's a lot of money, but so are the similar configured iPad Air 2's. My iPad Pro is actually my work iPad. I have a generous boss who authorized this new gear for my job. Otherwise I probably wouldn't have (no I know I wouldn't have) got an iPad Pro for my personal work…. well the Apple Pencil might have lured me in later.
The Apple Pencil is what makes the iPad Pro worth it

As I said above if you have no use for the best stylus/tablet combination in the mobile space right now, then the iPad Pro is probably not for you. Before my Apple Pencil had arrived I had spoken with people that had tried it, including colleagues. Everyone I talked to raved about it and said things like "game changer" and one month later I would have to agree. The Apple Pencil and iPad Pro were designed to work together. That's why the Apple Pencil doesn't work with any previous iPad model or iPhone. The display in the iPad Pro was engineered to work very very very precisely with Apple Pencil. I use a Wacom Cintiq as my main display on my desk. So I work with a stylus every single day. Until now, nothing in my mind compared with that experience. That was until I tried Apple Pencil and iPad Pro.
See how artist Victoria Pavlov uses Apple Pencil in Adobe Photoshop Sketch (a free iPad app) optimized for iPad Pro and Apple Pencil:
Native iPad Pro apps Adobe Photoshop Sketch that take advantage of Apple Pencil are freaking awesome. Not only do you get a very precise stylus that rivals much more expensive solutions, but you get real pressure sensitivity for the first time. People that draw, sketch, retouch photos (that's me), and other task like handwritten note taking will definitely LOVE the iPad Pro and Apple Pencil. Without it you just have a big, fast, expensive iPad.
The biggest limitation is also a plus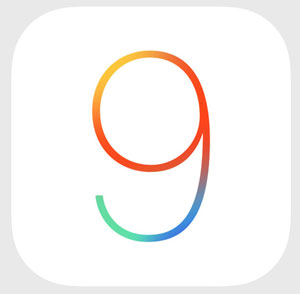 Right now the biggest limitation of iPad Pro is the fact that it runs iOS and not Mac OS. That's a plus, but mostly a minus for this device. The plus is that you have apps that were written from the ground up with iPad in mind as opposed to desktop apps that aren't touch friendly. The downside is that iOS apps up till now have been really good, but still lacking features that you have on the desktop. However, I don't think that will be the case forever and here's why; up until now developers were limited by the relatively low horse power and RAM of iPad. While I don't expect to see a full version of desktop Photoshop CC running "natively" on iPad Pro anytime soon, I do expect developers to come out with more powerful apps that are iPad Pro ONLY. 99.9% of the iPad Pro apps today (even the ones that have been updated) were written for iPad before iPad Pro. Therefore they were written with the past limitations in mind. If a developer wanted to target a NEW app at iPad Pro ONLY then they wouldn't have their hands tied by the more limited older hardware. They would be able write their apps to do MORE.
The Killer App for Me
Probably the most unexpected benefit for me with the iPad Pro was being able to leave my Wacom Intuos Pro small graphics tablet
at home (maybe for good). Thanks to an amazing iOS/Mac app called Astropad I can use my iPad Pro as a wireless/wired display and graphics tablet to my MacBook Pro. This gives me a Wacom Cintiq
alternative for travel. When I travel for work I'm going to bring my MacBook Pro AND my iPad Pro anyway. The 3rd device that was in my already heavy backpack was my Wacom Intuos Pro tablet. Since I can use the iPad Pro as a graphics tablet too, that's one less piece of hardware that I have to travel with. When I'm just on the iPad Pro my favorite two apps are Lightroom Mobile and Photoshop Fix.
How well does it travel?
My first trip with the iPad Pro was before I had my Logitech Create Keyboard Case
. So I put it in my backpack along with my MacBook Pro, an external Logitech K811 bluetooth keyboard
and Arkon tablet stand
. It worked ok on the plane and of course fine at my desk in the hotel room. Now that I have the Keyboard Case it's much much easier to travel with and use. The Logitech Create adds an extra 1.5lbs to it, but that's the exact same weight as the Wacom Intuos Pro Small Tablet that I don't have to carry anymore.
What about the Microsoft Surface Pro 4 and Surface Book?

You can't mention iPad Pro without a naysayer screaming "just get a Surface…" Both the Surface Pro 4 and Surface Book are fine products. They are aimed at people that want a laptop and tablet all in one. I have a Surface Pro 3 and Surface Book (on loan). They both run a full Windows Desktop OS (Windows 8/10). That means that they can run full desktop apps like Adobe Photoshop CC, Lightroom CC, Premiere Pro CC
, etc. Sounds GREAT right? You get a laptop computer AND a tablet with a pen (stylus). The Microsoft Pen comes with either one and the display is touch sensitive as well as the pen being pressure sensitive. That definitely has some appeal to it and it may appeal to more people than the iPad Pro for sure. But there are two things you should keep in mind when making your decision. First of all it has the opposite problem that the iPad Pro has. Since it's a desktop OS, it runs Apps that for the most part aren't optimized for a touch interface. Once you detach the display you're now holding a tablet in your hand that runs desktop apps that usually have small icons and aren't finger friendly. Luckily applications like Adobe Illustrator CC, Lightroom CC and Photoshop CC are optimized for touch interfaces and continue to make improvements in this area. But what about the rest of your applications? If all you care about are graphics applications from Adobe, then you're in good shape. The second thing is that if you had sticker shock with the iPad Pro, prepare to go into more shock with the prices of Microsoft gear. The Surface Pro 4 starts at $899 for a 128GB 4GB RAM config while that's $50 cheaper than the iPad Pro 128GB WiFi ($949) it only has 4GB of RAM. Why is that a problem you ask? Well remember that this runs DESKTOP applications! So your big power hungry desktop apps will be limited or SLOW on the minimum config. If you up the config to run your applications better with say the Surface Pro 4 256GB / 8GB RAM / Core i5 now you're at a better config, but it will set you back $1,299. You can keep configuring it up from there to the fastest model which does 256GB / 16GB RAM / Core i7 for $1,799. This will get you a "decent" notebook replacement that includes an integrated tablet and if you're looking to only carry ONE device, then this may certainly be the way to go for you. The more powerful Surface Book starts at $1,499. The Surface Book I would want if it were the only device I was going to carry would be the 1TB / Core i7 / 16GB of RAM but it would set me back $3,199.00 (roughly the cost of a MacBook Pro 15″ Retina and iPad Pro).
The Bottom Line
The iPad Pro is a beautiful, large, relatively lightweight device. If you wanted a bigger iPad for movies, portfolio display, etc. then this is it. If you are designer, graphic artist, photo retoucher and you add Apple Pencil then this is definitely it. For everyone else it really depends on what apps you'll run most and what the future apps will look like. Can it replace your computer? That would depend on what you use your computer for? That has always been the case with iPad. For some, the built-in and hundreds of thousands of apps are more than enough. For others they need desktop applications to do "real work" as they say. Here's the keyboard I went with. The Microsoft products are good, especially if you are already on Windows. There are tradeoffs no matter which way you cut it.