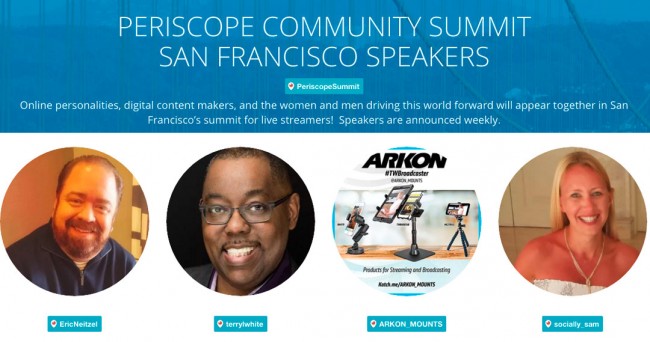 Many of you know that I embraced Live Streaming early on. Periscope launched on March 26, 2015 and I did my first LIVE broadcast on March 27th using the App. Since then I've been streaming on Periscope on a regular basis as well as Facebook Mentions Live. I also stream twice a week on the Adobe Twitch.tv channel. Last night I got the word that I've been added to the list of speakers for the upcoming Periscope Summit in San Francisco January 14-17, 2016. I'm honored not only to be a speaker but to speak about something I'm passionate about and that is Live Streaming and Photography.
But wait, there's more…
You can join me at Periscope Summit
Join me for the Periscope Summit. You can sign up here. I'm really looking forward to the Periscope Summit. It should be a lot of fun and I'll get a chance to me the people that I've only seen or interacted with on Periscope. Live streaming has really taken off! In 2016 I expect it to continue to grow and for more and more people to do it. The Periscope App was chosen by Apple as App of the Year! It has empowered everyone to be a reporter at any time and at any place.
If you're new to Periscope or want to give it a try, be sure to check out my getting started video here:
Speaking of LIVE Streaming
Be sure to catch me live today on my show: "Terry White Live: The Lightroom and Photoshop CC Show" at 10AM ET here twitch.tv/adobe and every Tuesday and Friday at the same times and same channel.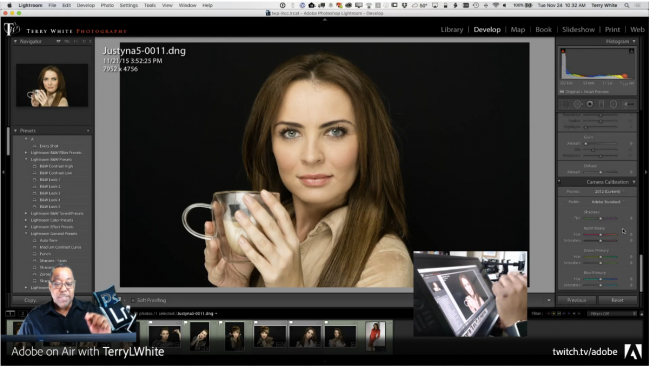 Also be sure to follow me on Periscope here. Lastly check out my recommendations for Live Broadcasting Gear (scope gear) here.
Thanks for all the follows, all the hearts and all the shares when I stream!