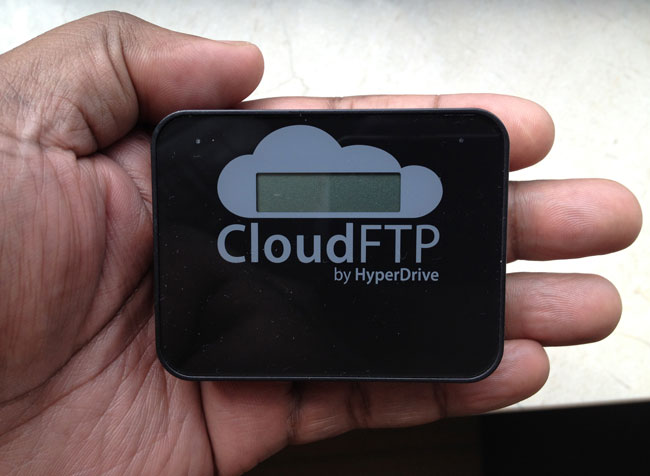 I ordered this little gadget before heading out on my current tour and got a chance to try it out in the hotel lounge with one of my colleagues. CloudFTP for all intents and purposes is a little adhoc access point with a USB port on it. Technically you should be able to hook up just about any storage device to it and share the content on that device wirelessly with your devices (computers and iOS/Android devices).
I figured I'd give it a real world test and time for a CloudFTP review. I took it out of the box, read the little manual that comes with it (so I could figure out how to access it), plugged in my LaCie Rugged Firewire 800/USB 2 backup drive into and fired it up. After a few moments it was up and ready to go. I then went to the web browser on my iPhone, keyed in the URL and there it was!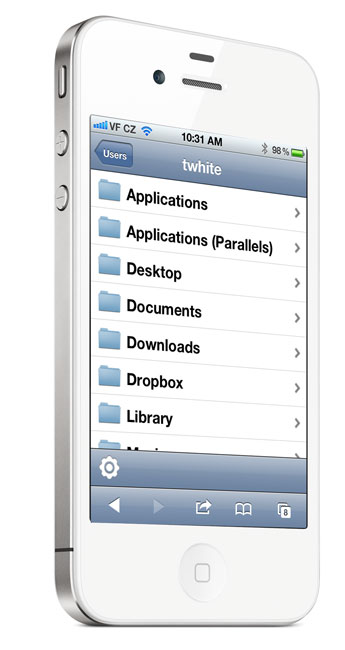 My hard drives directory structure. I could access any file and if the file was iOS compatible such as a PDF or movie I could see it right then and there. Speaking of movies, I get asked all the time about plugging in hard drives or other external drives into an iPad or iPhone to carry movies around and up until now I never really had a good answer. This would do the trick nicely. The first movie I tried wasn't in a format that iOS liked (it was an AVI file) and therefore it copied the movie to the iPhone and then I was able to open it in the VLC App and it played just fine.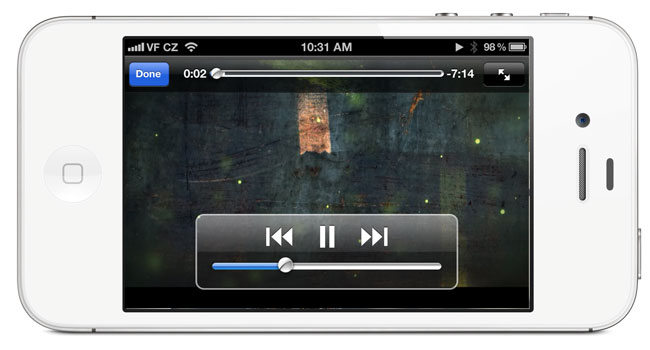 The movie playing above is streaming wirelessly from my LaCie hard drive to my iPhone 4s via the CloudFTP
I tested another movie that was in the proper .MP4 format and it streamed. However, I will note that about halfway through the movie the video froze and the sound kept going. Not sure if that will be an ongoing issue or not. I was also impress that the built-in USB port had enough power to run the drive without the drive or the CloudFTP being plugged into a power source. The second thing that impressed me even more was that it didn't seem to matter what format the drive was in. My hard drive was Mac formatted and it still showed up as the "C" drive with all the directories (folders) showing.
Battery life is up to five hours and you can share documents, music or photos with up to 8 users at a time or movies with up to three users. It creates a WiFi network for your devices to join but keep in mind it's not a WiFi Internet Router and therefore there is not internet connectivity while you're connected to it. However, you can configure it to join your existing network if you like.
The Bottom Line
I don't know how much use I will get out of this. I primarily got it as a method to quickly share files between computers and multiple users. I don't run into those situations often, but when I do this device should come in real handy. The small size is also a plus as I can just keep it in the ThinkTank Cable Management 30 accessory bag that I carry in my laptop bag. The only thing I don't really like about it is that while it does charge via USB, it comes with it's own proprietary charging cable and that means having to keep up with more more cable as opposed to using a standard USB micro cable to charge. Other than that it works as advertised.
You can check out CloudFTP here for $99.95 and it comes in either Black or White