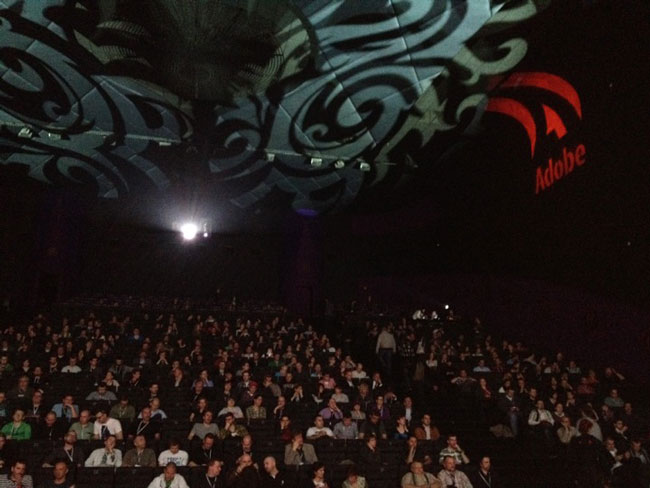 A packed house in Warsaw
As many of you know I'm currently on my Adobe CS6 and Creative Cloud World Tour. As I visit different countries showing Adobe's latest offerings I like to use my own demo files as much as I can. This means photos and videos I've taken as well as using real-world scenarios. Last week it hit me! The best way to show off Adobe Muse was to build a site in it from scratch, update it live on stage in front of the audience and publish it so that they could check it out themselves.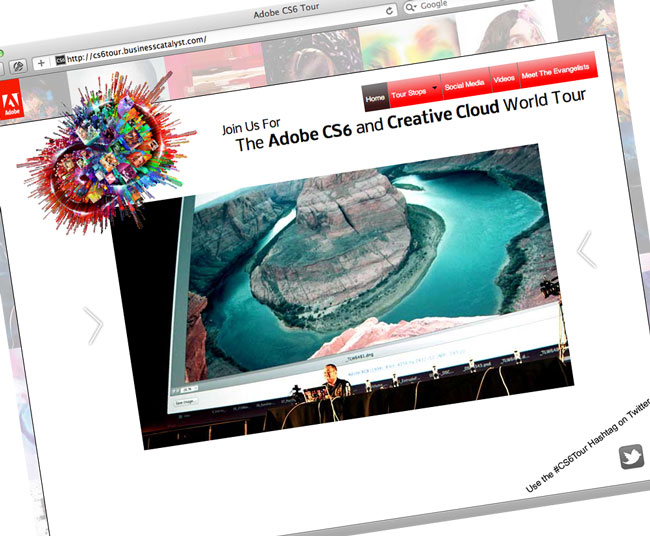 I rolled the site out during the Warsaw tour stop and it was a big hit.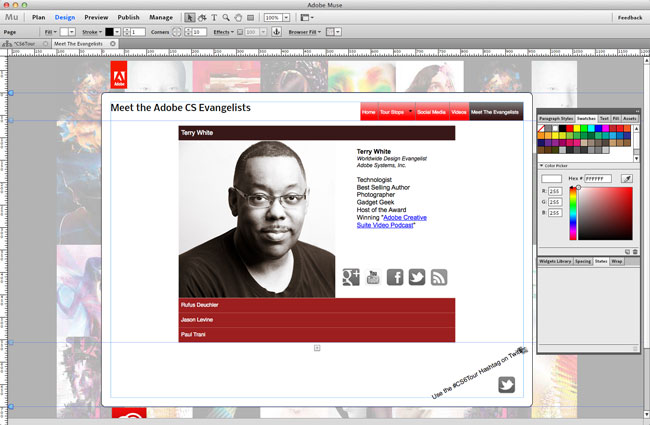 The Gear
Using my Nikon D7000 and an Eye-Fi Pro X2 Card I shot wirelessly to my iPad using the Shuttersnitch App. I then chose the ones I wanted and using the PhotoSync App I wirelessly transferred the photos to my MacBook Pro (granted I could have had the Eye-Fi card configured to transfer directly to my computer, but it was already configured to go to the iPad). From there I used a Photoshop CS6 Droplet to automate saving the high-res images to web ready jpegs and then I added them to the slideshow for that particular city.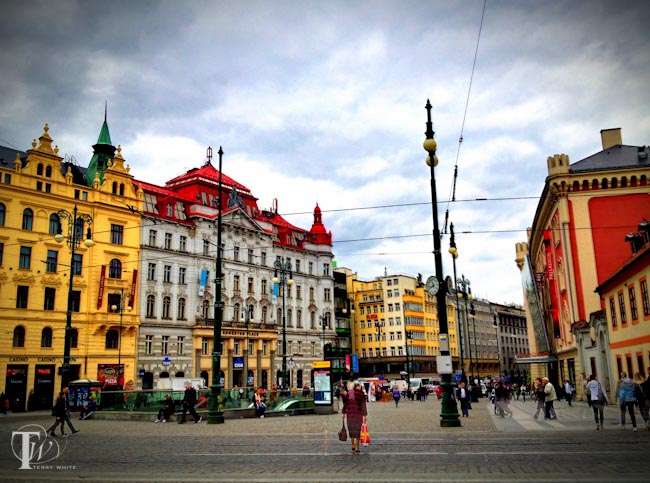 The beautiful city of Prague
Adobe Muse is a fantastically easy tool to design and build websites with!
Check out the site here: cs6tour.businesscatalyst.com