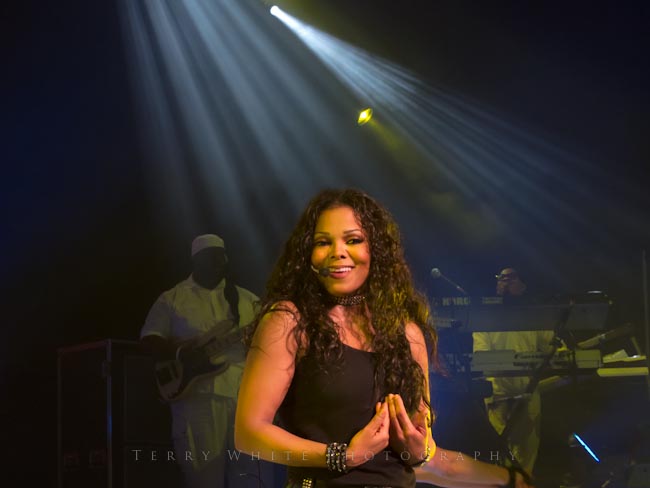 I'm back again with some more concert pics taken with the Canon Powershot S95. If you missed my original posts about this camera you can catch up by checking them out here and here. Unlike with the Brittany concert, I've been a fan of Janet Jackson for as long as I can remember!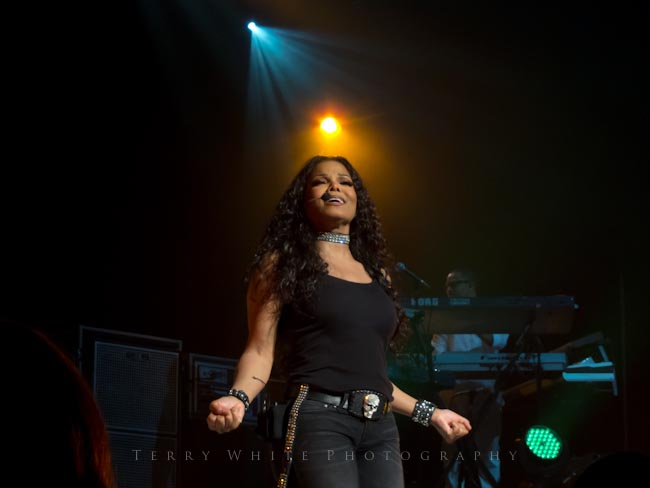 I knew this concert was coming and it was one of the main reasons I wanted a "concert camera".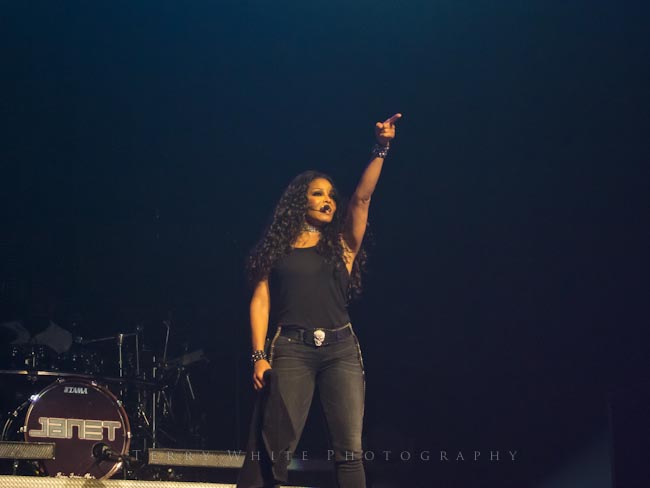 One key component to getting good shots with any point and shoot at a concert is that you have to also have great seats.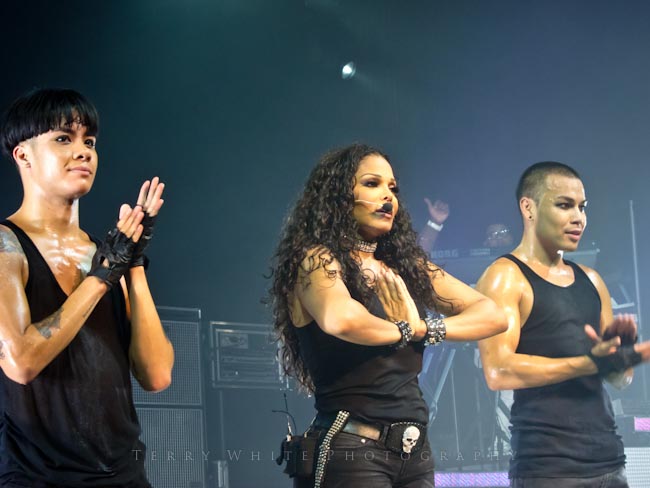 Having already shot one concert with the Powershot S95 I felt a little more confident this time around.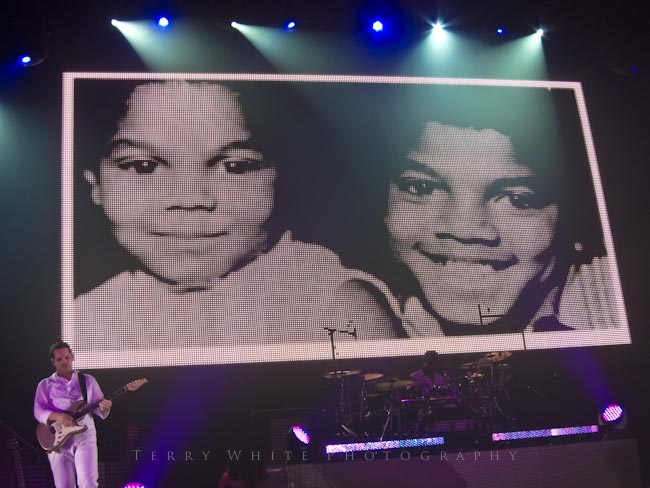 Yes I still missed my Nikon DSLRs and good glass, but there was no way you would be allowed in with a decent camera unless you had media credentials.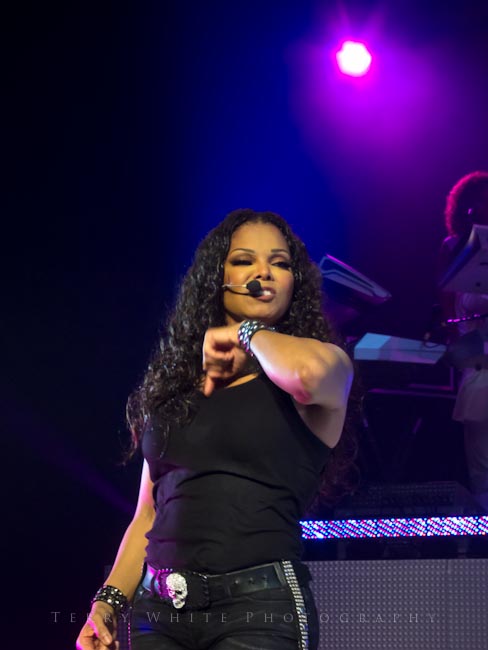 I started out in Aperture priority for some reason. I guess it's because when I turned on the camera the dial was already at that setting.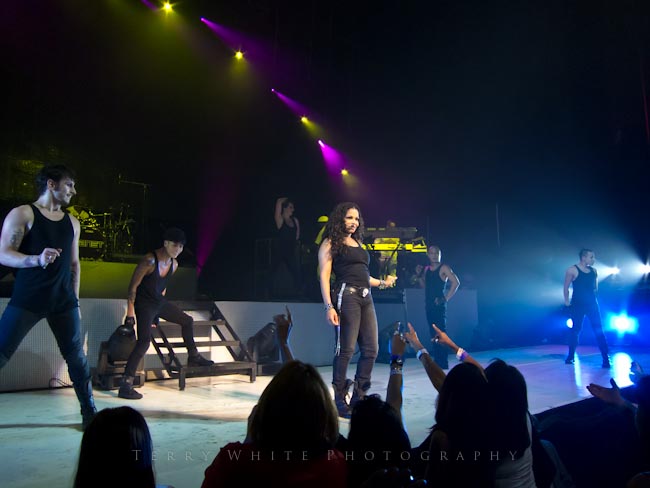 The pics were coming out OK, but I realized that I shot the last concert in Manual for the most part.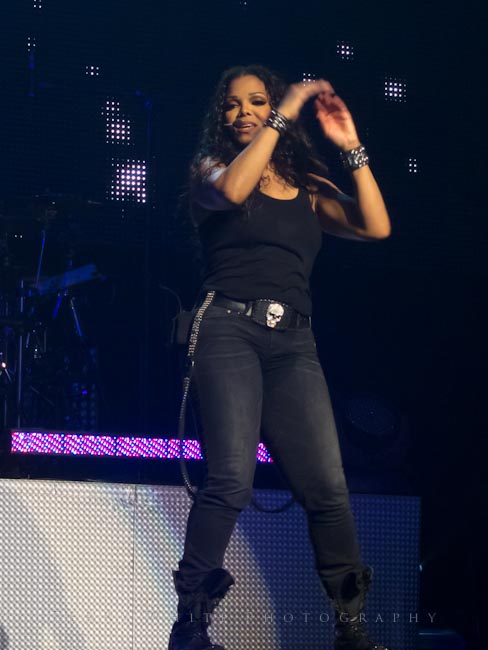 A quick turn of the dial and I was on my way!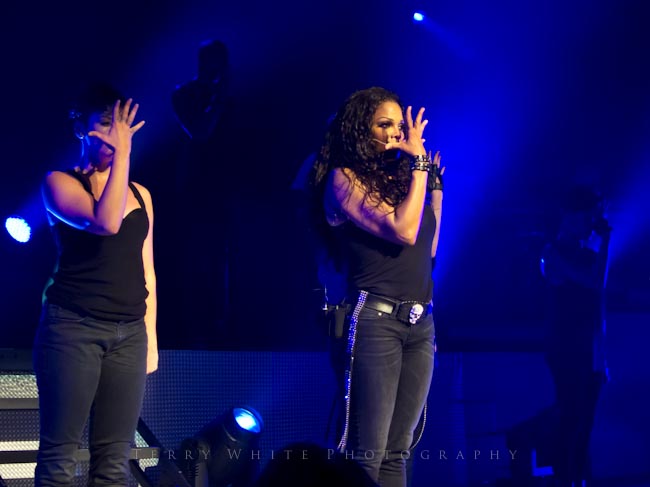 Most of these were shot at 1/80th, f/4.5 and ISO 400-500 in RAW of course.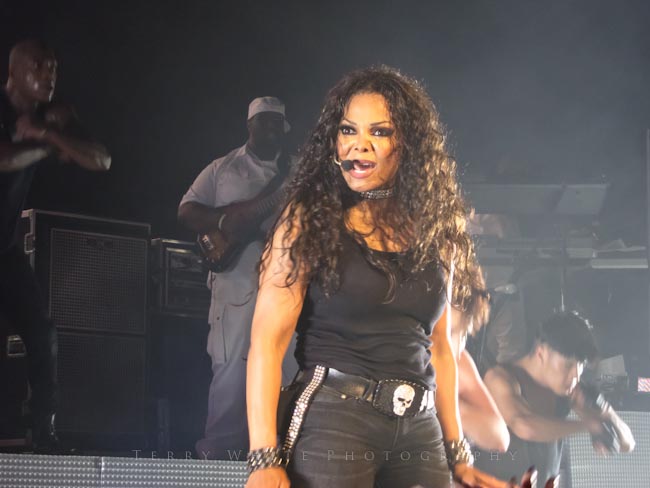 The only problem I had was the inherent shutter lag. There were shots missed because of it.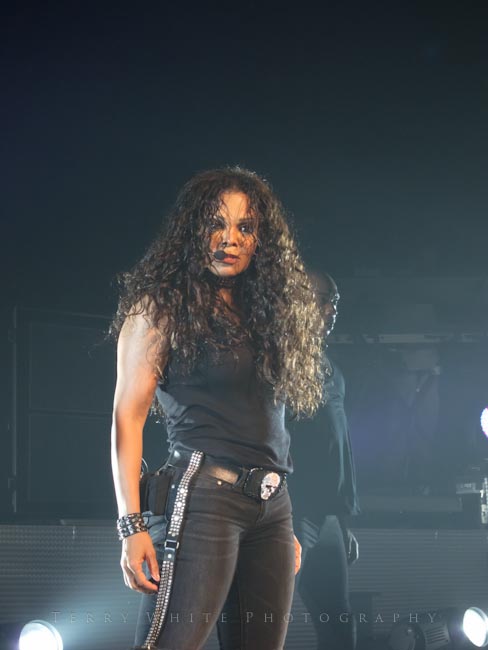 Janet put on a GREAT SHOW! However, it was relatively short. I brought along my extra battery and never used it. The concert was just under 2 hours.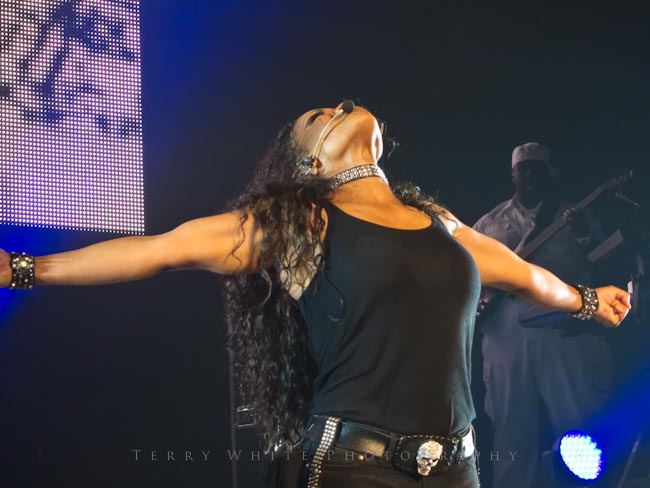 All in all I had a GREAT NIGHT and for as long as I've been a fan this was actually the first time I've seen her live!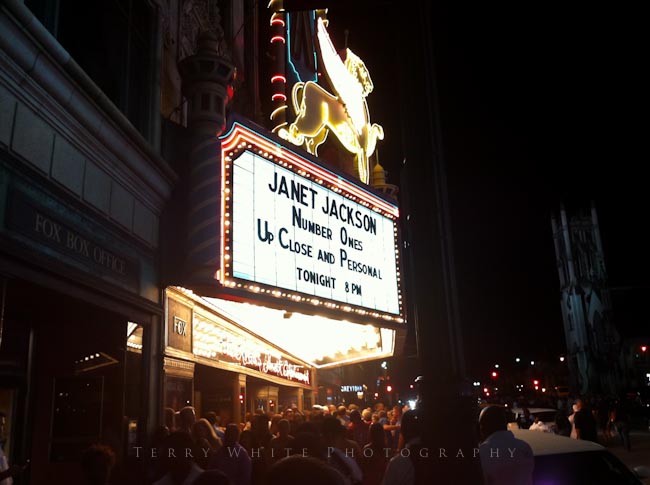 This last shot was taken with my iPhone 4 on the way out…
You can get the Canon Powershot S95 for $369 (down $30) here from B&H and for $364.99 (down $30) here from Amazon (note: prices fluctuate on Amazon)