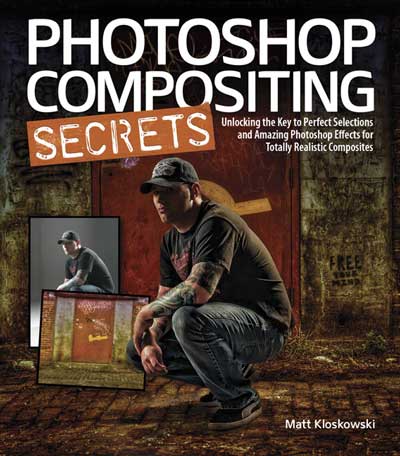 I actually entered the world of photography backwards! I knew way more about Photoshop than I ever did about photography when I started. Over the past 5-7 years I've been spending much of my spare time honing my skills behind the camera instead of saying "I can fix it later in Photoshop." With that said, I kinda left the compositing stuff behind as well. After taking a look at Matt's new "Photoshop Compositing Secrets" Book, my interest in compositing has been reignited. Now that I have a little more photography and lighting under my belt I can begin to look for not only great scenes to capture, but also great opportunities to create composites too. I never used to think about capturing shots of background images to use later in composites. Now I do!
There's an art to compositing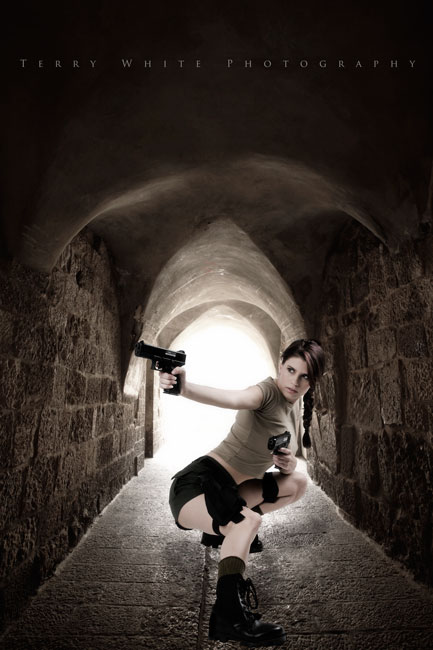 While technically compositing in Photoshop is simply taking two or more photos and putting them together, my goal has always been to make it look "as real as possible." That means that when a composite is done people should either look at the finished piece and not think that it's a composite or they may think it's one but they have a hard time trying to tell. That's when I know I've done it right. Matt's book exposes a lot of short cuts that I wish I had known back in the day, but glad I know them now.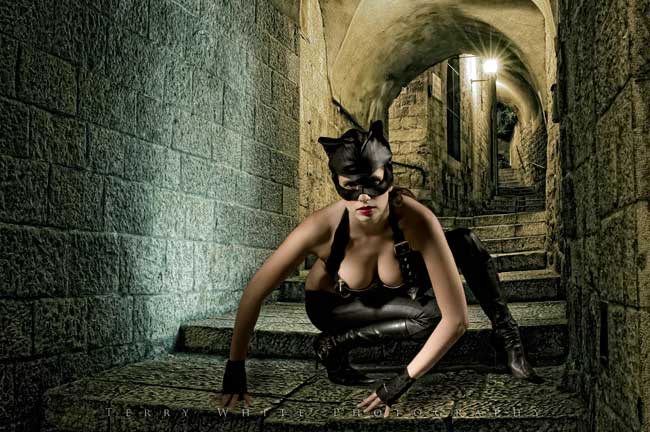 The composites I'm showing in this post are actually some of my "old" ones that I did years ago. The second one I went in and updated the color of the model that I was never quite happy with. There are always new selection techniques to learn and new workflow steps. If you have any interest in getting better at selecting, cutting images out of the background and compositing them onto other backgrounds, then I highly recommend that you take a look at Matt Kloskowski's new Photoshop Compositing Secrets: Unlocking the Key to Perfect Selections and Amazing Photoshop Effects for Totally Realistic Composites. I have the Kindle version on my iPad and you can get it here in Paper or Electronic form starting at $21.99. Off to do more reading…