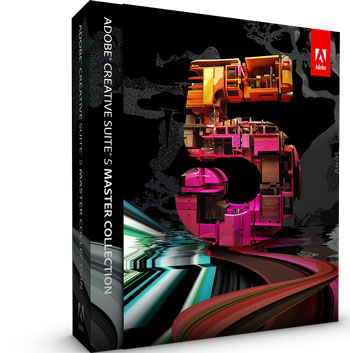 Now that Adobe has taken the wraps off of Creative Suite 5, there are lots of questions on the minds of our customers. So we thought it would be bennificial and fun to address your questions LIVE via Adobe Connect. Not only will Adobe's Worldwide Creative Suite Evangelists (Greg Rewis – the web guy, Jason Levine – the video/audio guy and myself) be on hand to field your questions, but we'll also show Creative Suite 5 tips and tricks for our Design, Web and Video suites.
Details to Participate
This special Q&A session will take place Thursday, April 22th @ 11 AM PDT (2 PM EDT (GMT-4). and it will take place via Adobe Acrobat Connect Pro. Here's the URL: http://my.adobe.acrobat.com/askcspro
Sign on as a GUEST with your real name. While there is no pre-registration required, this session will be limited to 100 attendees. So it's first come, first served. I advise you to log in 15 minutes before the 11 AM start time as we plan to start on time.
Speaking of Tips
Here's a video to tide you over until Thursday 🙂
httpv://www.youtube.com/watch?v=vUIcQ1nXkWk
Also be sure to check out Adobe's Sr. Creative Director Russell Brown's Latest CS5 Videos here. More videos at Creative Suite Video Podcast and Adobe TV.
What you will need to participate
If you're reading this blog, you probably have the necessary equipment to watch this session. You will need a computer (Mac or PC) with a web browser, a high speed internet connection and the Flash Player. The audio will come through your computer's speakers. That's pretty much it! There is no software that you need to install. If you want to make sure that your computer and internet connection are up to par, you can run this test. Although the last part of the test checks to see if you have the "add-in", it's not necessary to have it for this session. Go ahead and run the test now so that you'll be ready in time for Thursday. Also keep in mind that if for whatever reason your connection is not up to par or it's not going well for you, there's nothing we can do about it on our end and please accept my apology now.
I have an iPhone, iPod touch or iPad
Yeah, there's an App for that too. You can participate with your Apple device by downloading the FREE Adobe Connect Pro Mobile App for iPhone here.
What else is in it for me?
Well you never know. We may give away something cool 😉