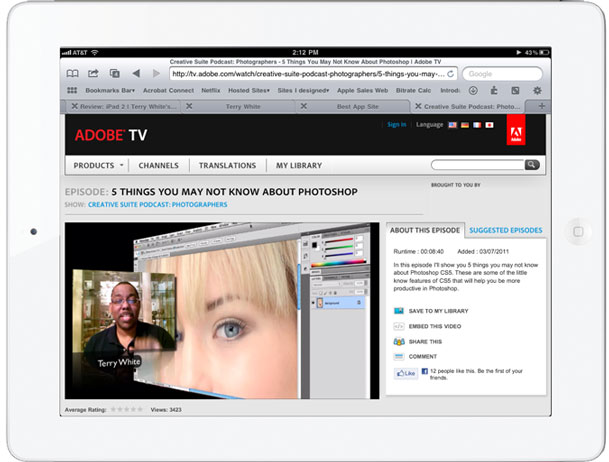 Adobe TV has recently been updated to now stream videos to the iPad. You can now watch hundreds of videos about your favorite Adobe products and technologies directly on your iPad for free. These videos will stream right on the Adobe TV page or you can watch them full screen. Many of the newer episodes are now showing in HD.
You can check out Adobe TV here on your computer or your iPad.
As always you can subscribe to my videos and download them to your computer or iOS devices for FREE here on iTunes.