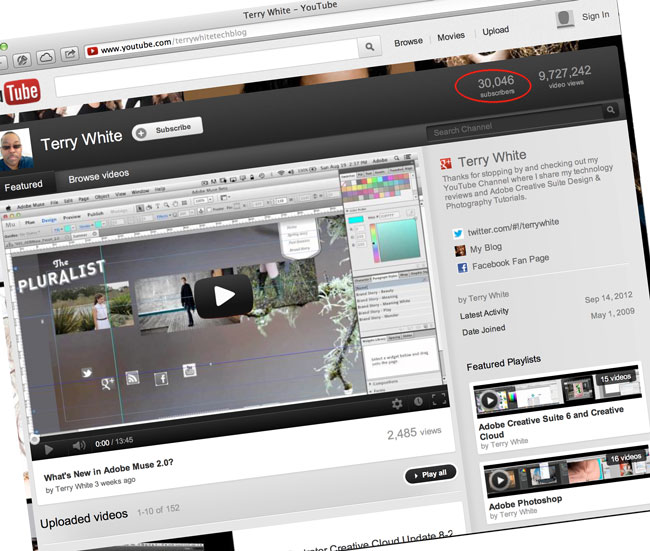 A couple of years ago I started posting more to my YouTube channel and more often. My thought back then was that while my award winning "Adobe Creative Suite Video Podcast" was doing well, why not broaden my reach? I figured that if I was already taking time to record video tutorials and making them freely available, that it wouldn't hurt to put them on YouTube also. That bet paid off big time as I just passed the 30,000 subscriber mark this past weekend to my YouTube Channel and I'm nearing the 10 million view mark. Back when I started the podcast in 2007, YouTube's quality was severely lacking. Of course that all changed and they now support full HD 1080p content.
My Creative Suite podcast and My App will always be the best way for viewers to watch offline and get bonus content, but it's clear that people are finding me on YouTube that otherwise wouldn't know that I exist.
THANK YOU for being a subscriber and if you haven't subscribed to my channel yet, you can do so here.
Do you have my App?
See more of my Adobe Creative Suite Videos on my Adobe Creative Suite Podcast and get the App here.