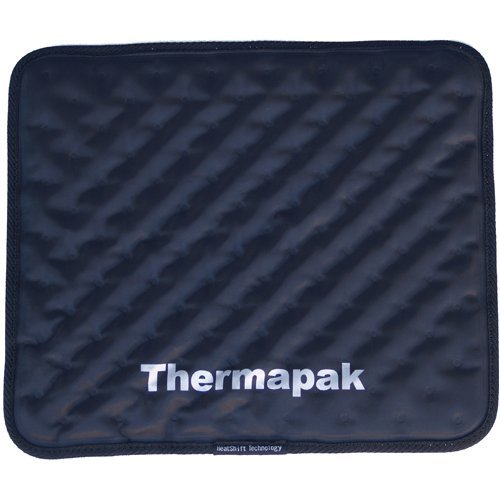 If you're using a laptop/notebook computer and it gets warm on the bottom, then you're probably going to want one of these ThermaPAK cooling pads. My buddy Dave Gales showed me his at Photoshop World last week in Boston and after a few minutes of playing with it, I had to have one.
Unlike USB solutions that have fans built-in, the ThermaPAK requires no power. You simply unroll it and place your laptop on it. It dispates the heat and lowers the temparature by up to 6 degrees celsius. I was using a Podium CoolPad to go between my MacBook Pro and my lap. From now on I'll be using the ThermaPAK.
ThermaPAK Heatshift Cooling Pads come in three popular sizes for most laptops. Amazon has them in 13″, 15.4″ and 17″ formats and in various colors, they go for $27.50, $30, & $35 respectively.