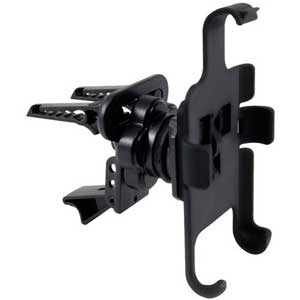 Last week I reviewed the New Navigon Turn-by-Turn Navigation App for iPhone. During that review I didn't have a mount for my iPhone in my car. I knew what kind of mount I would want and therefore I ordered it from Amazon.
Here's a short video on how the Arkon IPM129-ST Removable Air Vent Mount works.
The Bottom Line
If you need to mount your iPhone in your car and you don't have round vents (like on the Mustang), this mount works great. It ranges from $8-$12 on Amazon and you can order it here.