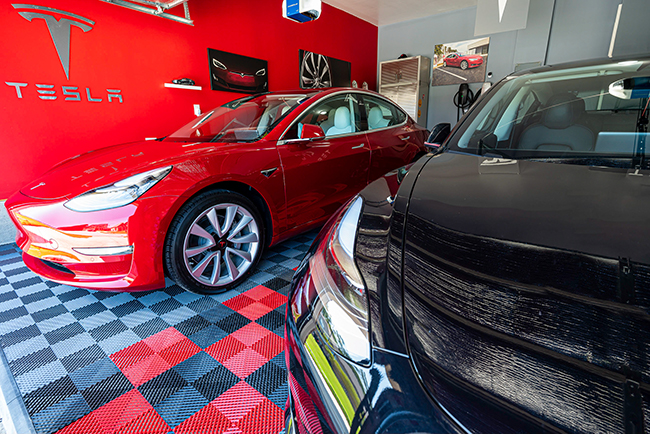 Last year I did a post called: Is it finally time to get an electric vehicle? Answer these 5 questions to see. At the time I was driving my first electric vehicle (EV), a 2017 Tesla Model S. Just to be clear and upfront, I LOVED MY TESLA MODEL S! However, what most don't know is that it wasn't my first choice. Let me give you a little history about my decision to get a Tesla and how I first ended up with a Model S:
In 2016 I had made the decision to go electric. I had asked at least 1.3 million questions to my buddy Scott Kelby and Erik Kuna (both had been driving Tesla's for years). I had heard that Tesla was introducing a new more cost-effective Model 3. When they announced it, I put my $1,000 deposit down on day two.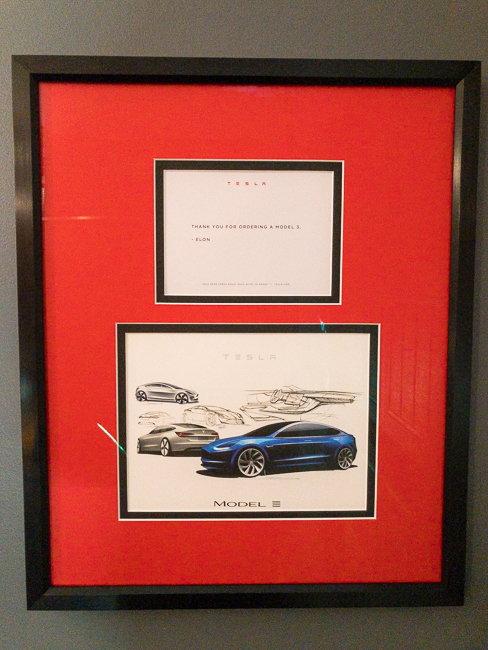 Yes, a deposit on a car that no one had really seen outside of Tesla and the press. I was convinced that this was going to be the car for me. The lease on my current car was going to be up September 2017 and I figured I'd have it by then. However, as a month went by and the demand for the Model 3 was through the roof, it was clear that Tesla was going to need more time to deliver Model 3's. I made the decision to CANCEL my Model 3 order and get my full refund. I couldn't take not knowing if my car would arrive in time. When July 2017 rolled around, I went to Tesla.com and placed an order for a 2017 Tesla Model S. This would be the most expensive car I had ever driven. I was used to driving luxury brands, but never one that cost about $20K more than my average car price. I also decided to lease it so that if I wasn't happy, it would be easy to walk away from. Turns out it was the best car I had ever driven and I was forever converted over to EVs.
Three years later, my Model S lease ended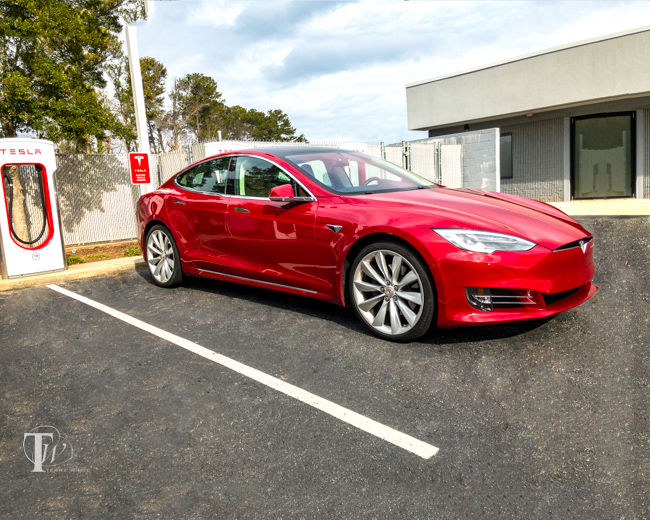 Fast forward to July 2020 knowing that my Model S lease was going to end in September, it was time to think about a replacement. I had pretty much already made the decision to "downgrade" to a Model 3. Again, not because I didn't absolutely LOVE my Model S, it was mainly for two reasons: Shear economics was reason number one. The Model 3 that I would get would be almost half the cost of the Model S I would get. The second and more important reason is that Tesla Motors, Inc. is clearly focused on its mass-market vehicles, Model 3, Model Y, and Cybertruck. Model 3 and Model Y outsell Model S and Model X respectively by thousands of cars every quarter. In other words, Elon Musk's vision of Model 3 (and now also Model Y) being the bread and butter of the company has come true. That being said, both Model 3 and Model Y seem to get all the newer tech first.
Tesla Model S pretty much looks the same in 2020 as it did back in 2012. There are a few cosmetic differences between 2012 and 2016, but from 2017 to 2020 they look identical. Now in all fairness, they have definitely used Model S to push the limits of battery tech and range. That makes sense because bigger batteries cost more initially, so you would put them in your more expensive cars until you bring the cost down. Now Tesla Model S does 402 miles of range compared to my 2017 Model S which only had 245 miles of range. That's a significant leap forward in 3 years' time. Especially when you consider the fact that no other manufacturer ships an EV that has that range at ANY PRICE.
Unfortunately, range alone wasn't enough for me to get another Model S at this time. I decided to go back to my first choice of Model 3 and I couldn't be happier with my decision.
Model 3 compared to Model S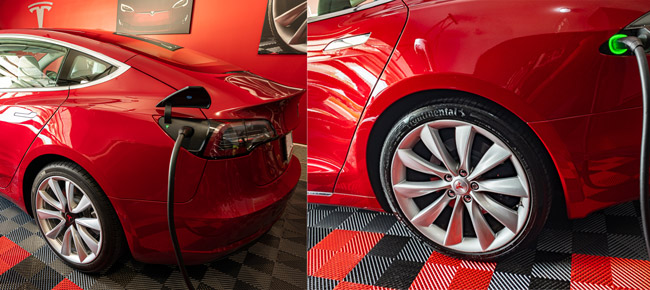 I have driven both of these models extensively and have done road trips in both. This comparison has to be two-fold. My new Model 3 has more features than my Model S, but that's mainly because it's 3 years newer. In other words, a 2020 Model S would have most of those same features. With that said, there are still some differences.
| | 2020 Model 3 | My 2017 Model S (early 8/2017 build) | 2020 Model S |
| --- | --- | --- | --- |
| AWD Long Range Starting Price | $42,690 | N/A | $69,490 |
| Autopilot Hardware Version | 3.0 | 2.0 (upgradable to 3.0 with FSD purchase) | 3.0 |
| Range in Miles | 322 | 245 | 402 |
| Length | 184.8" | 196" | 196" |
| Performance | 4.4 sec 0-60 mph | 3.7 sec 0-60 mph | 3.7 sec 0-60 mph |
| Seats | 5 | 5 (optional 7 seats) | 5 |
| Headroom | 40.3" | 38.8" | 38.8" |
| Front Legroom | 42.7" | 42.7" | 42.7" |
| Front Hip Room | 53.4" | 55" | 55" |
| Front Shoulder Room | 56.3" | 57.7" | 57.7" |
| Total Passenger Volume | 97 cubic feet | 94 cubic feet | 94 cubic feet |
| Cargo | 15 cu ft Front & Rear Trunk Cargo Volume | 30 cu ft Front & Rear Trunk Cargo Volume | 30 cu ft Front & Rear Trunk Cargo Volume |
| Displays | 15" Center Touchscreen | Driver Display + 17" Touchscreen | Driver Display + 17" Touchscreen |
| Auto Presenting Door Handles | No | Yes | Yes |
| Dashcam | Yes | No | Yes |
| Sentry Mode Recording | Yes | No | Yes |
| Wireless Phone Charger | 2 Phones | No | 1 Phone |
| Auto Liftback (Remotely opened/closed) | Manual Trunk -remote open | Yes | Yes |
| Power driver/passenger door openers | Yes | No | No |
| Storage in the doors | Yes | No | No |
| Full glass roof | Bar in the middle | Yes | Yes |
| Heated Steering Wheel | No | Yes | Yes |
| Phone as a Key native | Yes | No | No |
| HomeLink Garage Opener | $300 add-on | Included | Included |
| 5GHz WiFi | Yes | No, only 2.4GHz | ? |
| Home Charging Speed | 46 Miles of range per hour | 35 Miles or range per hour | ? |
| Supercharging Rate (higher charges faster) | 250kW (capable of 1,000 Miles of range per hour at a V3 Supercharger) | 200kW | 225kW |
| Free Unlimited Supercharging | No, I have free Supercharging from referrals though | Yes | Sometimes they offer it to push sales at the end of a quarter. |
| Drives like.. | a sports car | a sedan | a sedan |
My comfort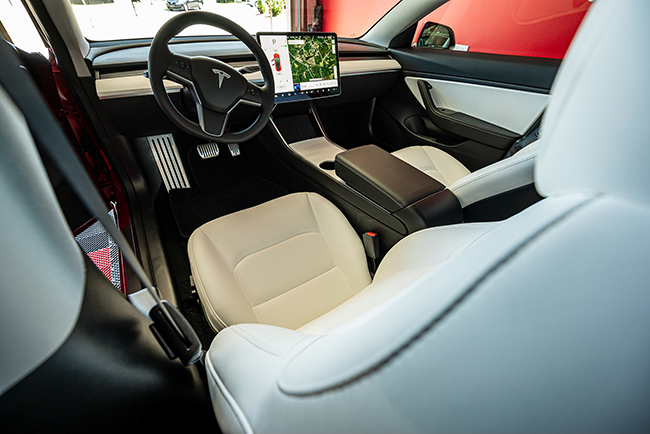 I'm not a small guy. One of the concerns my friends had was, would the Model 3 be too small for me compared to the Model S. Keep in mind I had been driving my then girlfriend, now wife's Model 3 since 2018. I knew the answer was NO, it was fine, but it was eyeopening to see the actual specs above. I actually had to triple check to make sure I wasn't transposing the numbers (source Car and Driver – Model 3 Specs & Model S Specs). Especially when I saw that the Model 3 actually had a little MORE headroom than the Model S. As a matter of fact the total passenger volume for Model 3 is 97 cubic feet vs. 94 cubic feet in Model S. While the Model S is definitely a bigger car, that additional space comes in the form of CARGO space. Since I don't spend much time riding or sleeping in the trunk, I actually notice no real difference in comfort. Where I do notice the difference in size is on the road. Model S is a bigger sedan and definitely feels bigger while driving. That's not a bad or good thing, just different. Model 3 feels more like a zippier sports car.
An upgrade for me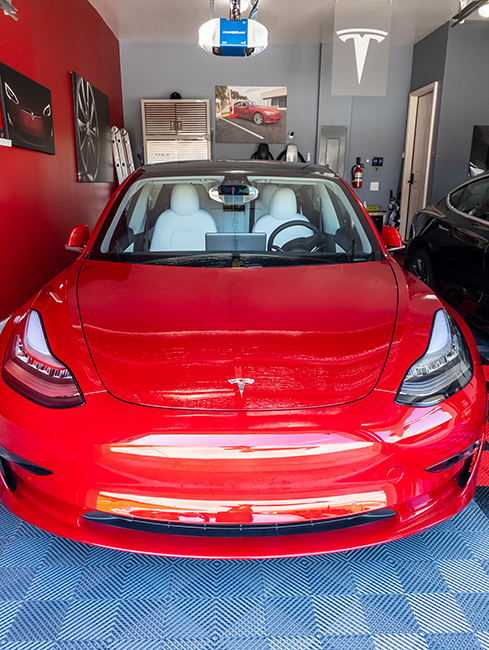 Had I gone with a 2020 Model S most of the tech is the same. Newer Teslas come with Autopilot hardware 3.0 and my older 2017 had just missed the 2.5 cut and was built with Hardware 2.0. I was missing some of the entertainment features, faster graphics, and I didn't have the dashcam/sentry mode recording features. With either new model, I was going to get those things, and even if I had decided to keep my 2017 Model S, Tesla offered something that NO OTHER CAR MANUFACTURE does, and that was the ability to upgrade my hardware to get the latest features without having to buy a whole new car. I could have upgraded to the Full Self Driving 3.0 hardware as well as the MCU 2 (graphics processor upgrade from MCU 1). I seriously considered this. However, once I ran the numbers on buying out my lease AND doing the upgrades it was just better to get a new car. That being said, it was amazing to have that option.
Did you consider the Model Y?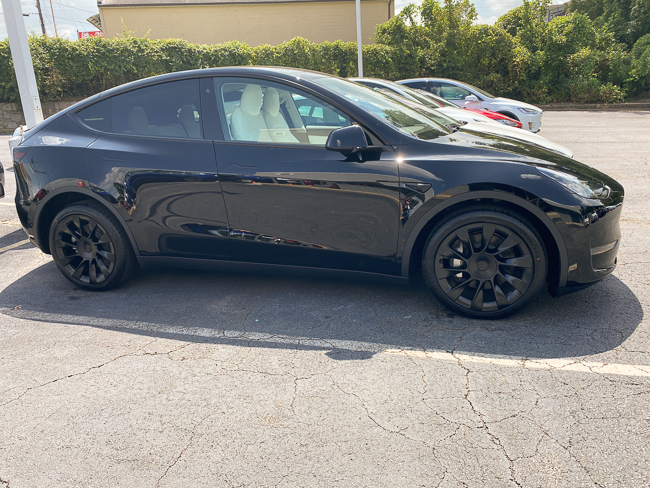 This question comes up and the answer was yes. They added the Model Y lease early on right after I placed my Model 3 order and I was really tempted to cancel and order a Model Y instead. However, after considering what the real differences were, I quickly realized that I'm not an SUV/Crossover guy. Same reasons I chose a Model S over Model X back in 2017. I have no regular back seat passengers and nor do I really use a lot of cargo space. Model Y is very nice, but I prefer a car that drives like a car. Not an SUV.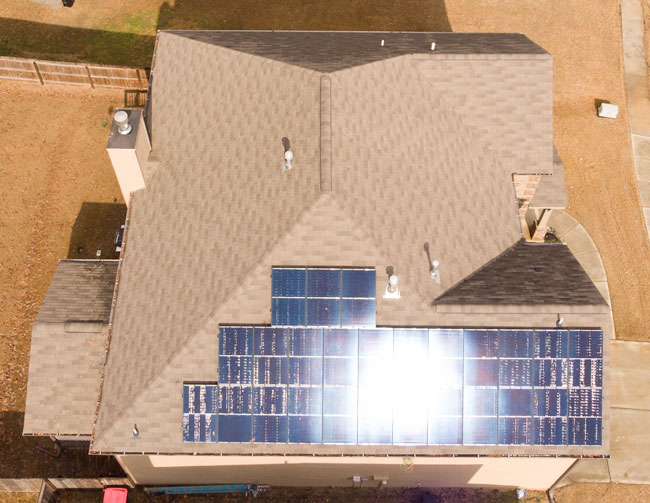 The Bottom Line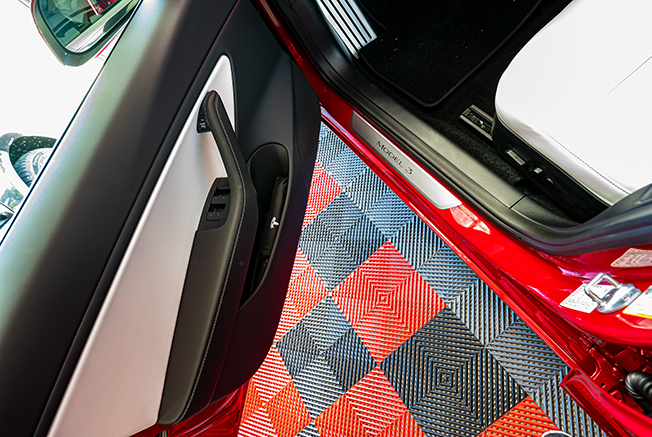 I went from a 2017 Model S (Beast) down to a 2020 Model 3 (Lil' Red) and yet I feel like I actually upgraded. I got a car with ALL the features I really wanted for a lot less money. I will absolutely miss the "look" of my Model S as I feel like it's definitely the best looking sedan on the road today, but for the money saved, I'll get over it. LOL. I leased my 2020 Model 3 for three years. In 2023 I'll gladly consider a Model S again if Tesla has made some notable design changes. Battery range and speed are important, but so is the design and just the sense that you're buying a car that at least feels/looks newer than the one you bought last time. I was fine with the 245 miles of range that I had before. It never presented a problem. Now I have 322 miles of range and that feels like hitting the lottery. It will never impact my day-to-day driving, but it will mean fewer and faster charging stops whenever I do road trips.
If you're interested in configuring your own Tesla feel free to use my referral code to get FREE Supercharging.
See my Tesla videos here and don't forget to hit the Subscribe button.
Here are the totally OPTIONAL accessories that I installed: