What's Clubhouse?
Clubhouse is an audio only social network. It's currently invite only and currently only on iPhone (Android is in the works). Here's the official description:
Clubhouse is a new type of network based on voice. When you open the app you can see "rooms" full of people talking—all open so you can hop in and out, exploring different conversations. You enter each room as an audience member, but if you want to talk you just raise your hand, and the speakers can choose to invite you up. Or you can create a room of your own. It's a place to meet with friends and with new people around the world—to tell stories, ask questions, debate, learn, and have impromptu conversations on thousands of different topics.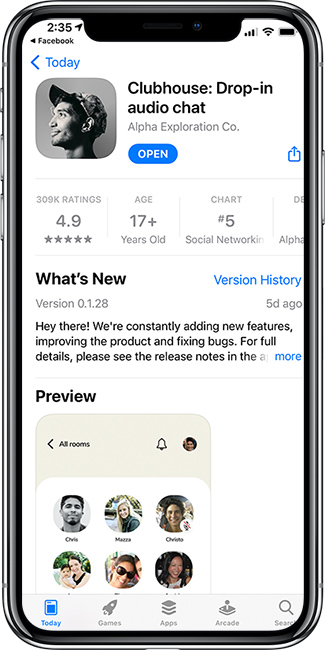 I was surprised
I'll admit that I wasn't extremely excited to see a non-visual network start to get popular. After all, I'm a visual communicator and photographer. Everything I have done over the past 25 years has been visual. However, there are definitely some advantages to an audio-only platform. For one, you don't have to get dressed up for it. You don't have to worry about your lighting and background. Since it's an iPhone app, you can do it anywhere you have WiFi or great cell service. Also since it's audio-only there are no visuals to prepare. No demo to break. It's just talking and actually, that's a refreshing change.
Think of it as a Zoom meeting with no cameras allowed. With that said though it's actually better than an audio-only Zoom meeting because only the moderators of the room have microphones. So unlike Zoom, you're not having to constantly tell audience members to mute their mics (that's the most frustrating thing about Zoom). If you want to talk as an audience member, you raise your hand and the moderator(s) can bring you up (to the top portion of the room/screen) and that enables your microphone so that you can talk to the room. You still have your own Mute control once you're a speaker and I was pleasantly surprised to see that people are diligent about muting themselves when they're not speaking. In most cases, the Moderators will leave guests in the speaking part of the room for the duration of the room, but they can also move you back to the audience if they want.
I think I'm hooked
I found hanging out in various rooms on Clubhouse pretty relaxing. Since it's audio I can just have it on in the background instead of the TV. In many cases, moderators invite me up to speak (another feature of the app) and in most cases I accept because the rooms I've been in thus far have been mostly photography-related or creative related and they recognize me. However, in the bigger rooms of like 50 or more people, I can usually just sneak in and listen.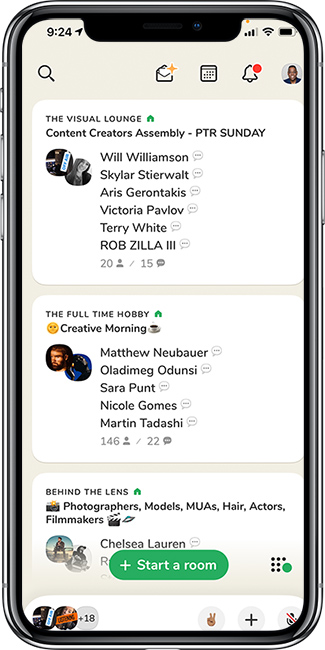 So far my experiences have been GREAT. I've found the various topics to be interesting and the speakers in most cases to be well informed and great to listen to.
How do I get started?
Unfortunately, it's currently invite-only. So you can't just join unless someone you know can text you an invite. Once you've been invited or approved by someone already on the platform, you can download the App and set up your profile. After you set up your profile, you can immediately tap on any room of interest and listen or if you're ready to create your own room you can just start one with a topic of your own.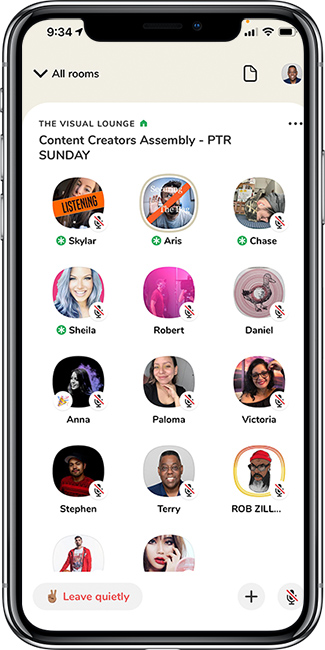 I highly recommend that you invite a co-host or two. It's much easier to manage a room with another person than it is all by yourself. It's also much more interesting for the listeners in most cases to hear a conversation rather than a monolog. However, if you're gonna do a AMA (ask me anything) style topic/room, then you can certainly do it solo since you'll be almost instantly asking people to raise their virtual hands and ask you questions. Unlike other live stream platforms, we get to hear the person ask their question instead of just waiting for the speaker to read it in a text chat.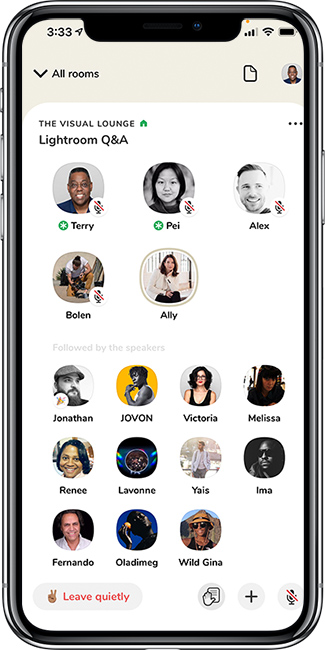 On Sunday I finally broke the ice and hosted my own room. I did a "Lightroom Q&A" just to test the waters. We had a great chat with lots of questions. One downside to Clubhouse is that there are no replays. You catch it live or it's gone.
The Bottom Line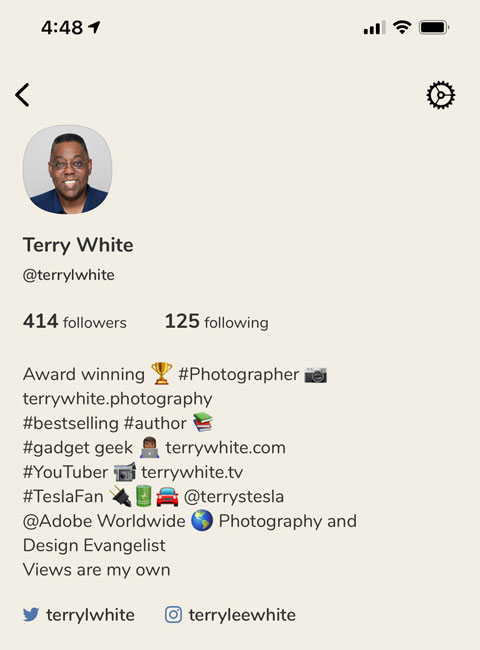 If you have an iPhone and can get an invite from someone you know then I'd recommend checking it out. Even if you never plan to speak in a room or start a room, you could probably learn a lot just by hanging out. The platform is still very young and it's hard to know if this is just a fad or it will be here for the long haul. There will undoubtedly be more competition from Facebook and Twitter. As with any new platform, there are always privacy concerns. Here's their privacy statement. For now, I'm a Clubhouse fan. We'll see what the future brings. If you do join in be sure to follow me @terrylwhite