I started to take my fitness and health more seriously by going to the gym multiple times a week. Then the pandemic hit and I thought it best to not go. Planet Fitness ultimately did the right thing and closed their locations for a while. Once they opened back up I still didn't feel comfortable going back. I really missed my routine. I have an elliptical machine at home and I started doing daily walks in my neighborhood, but it just wasn't enough. I decided to get a Peloton Bike in July 2020. There was a wait of just over a month. As you can imagine, I wasn't the only one that decided to buy exercise equipment due to the pandemic and being home more. I got the Bike at the end of July and I was pretty much hooked.
Why is the Peloton Bike so different than any other piece of exercise equipment I've ever used?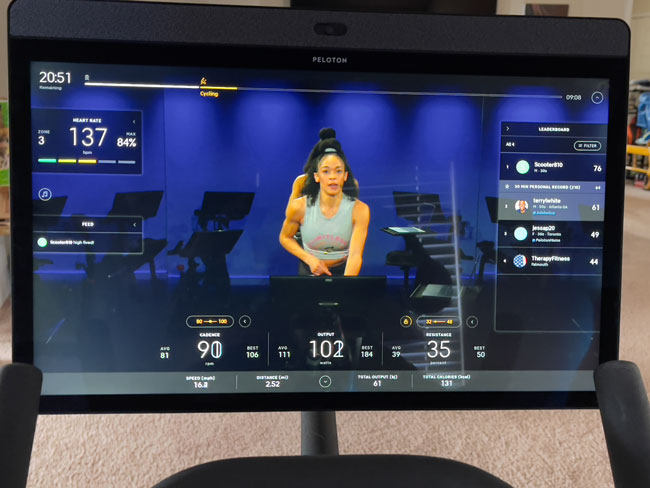 First off the design is amazing. Sleek and high tech. Kinda what you would expect if a company like Apple or Tesla had designed it. However, it was really the big beautiful display and more importantly the content/classes that made the whole purchase worth it. With every other piece of equipment I have, including my beloved elliptical machine, you're pretty much on your own. This means that while the equipment can auto adjust to be make it easier and harder during the workout, that's about it. You're either looking at your stats or you distract yourself with your phone or iPad. Sure you can listen to your own music and watch your own content to pass the time, but it's just not the same as a Peloton class. With a Peloton class you have a variety of instructors: female, male, young, older, and there is plenty of diversity. They are all great to watch and workout with. They have created their own music playlists for each class. Speaking of music (which is very important to me during a workout), you can log into your Spotify and/or Apple Music accounts. This way if you hear a song you like you can tap to favorite it right on the spot and this will add it to a Peloton playlist that it creates on either/both music services.
The instructors motivate you to push and go harder while also giving you times to recover and catch your breath during the workout.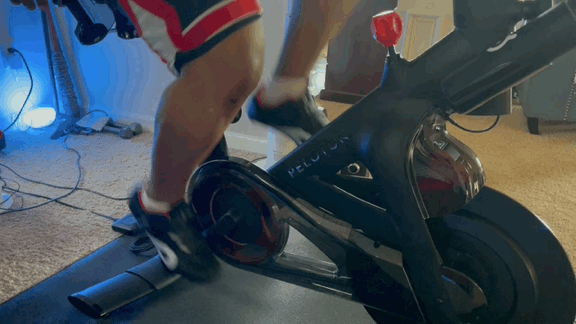 I liked it so much that I upgraded to the newer Bike+
Although I'm into tech and usually keep up with things that are coming, I was caught completely off guard by the introduction of the Bike+ just 40 days after I got the Bike. I was really bummed because I was past the 30 day return window. Peloton does offer a $700 trade-in for an older bike, but mine was only 40 days old and certainly worth more than $700. I stewed on this for 8 months and decided that I really wanted the Bike+.
Here's 5 reasons why I upgraded to the Bike+ (see the Peloton Bike+ in action):
You're never alone if you don't want to be
You have the Leader Board showing other people that have taken that class in the past and their rank as well as people that are taking the class at the same time you are. You can even give them a virtual high-five and receive them too. You can do group rides with people you know or people that share similar hashtags. Most of the classes I do are playbacks of recorded classes. However, if you want to take a Live Class those happen daily throughout the day/night. In a live class the instructor often gives shoutouts for the people that are taking it live. While they can't see you, they can see your stats on the Leader Board. With that said, there is a camera/microphone in the bike. You can do a video chat with friends that are in the same class if you mutually follow each other. I've had treadmills and elliptical machines in the past and nothing motivates me to actually use them like Peloton does.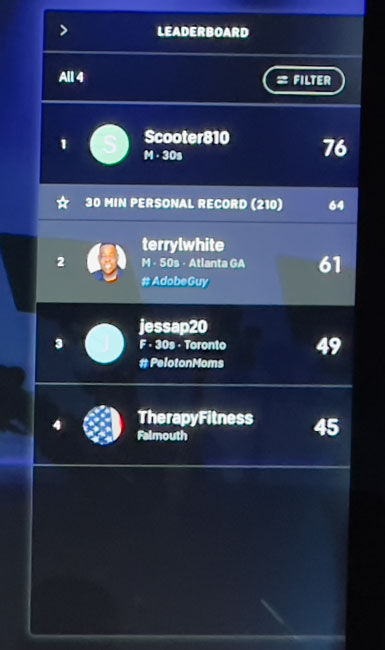 It's not just about cycling
Peloton offers a variety of different class types. Cycling is only one category. They have classes for strength training, yoga, cardio, meditation, running, outdoor, stretching, and walking. If you have a bike or treadmill you can do those classes, but even if you don't you can do all the other categories. The classes are also available on your mobile devices and Apple TV.
The Bottom Line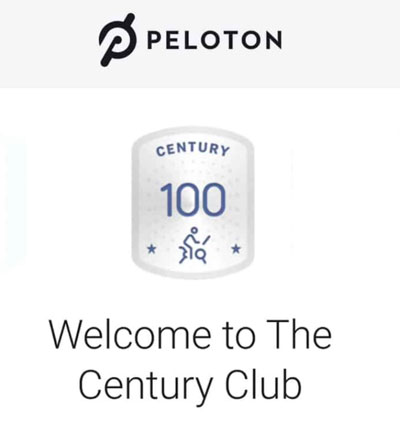 I love Peloton! By far it's the best piece of exercise equipment I've ever owned. If you see TV commercials for other bikes, they are all playing catchup to Peloton. Like most experiences you like best about your favorite tech gadget, it's not about one feature or two features, it's the whole experience that makes it worthwhile. The Peloton monthly membership fee is the exact same as I was paying for my gym membership, so that ended up being a wash.
If you're thinking about getting a Peloton, use my referral code: RTRK6S to get $100 off any accessories (like shoes, weights, etc.) that you order with your equipment. You can check them out/order here.
I hope to see your on the Leaderboard soon. I go by: TerryLeeWhite
Since I mentioned Apple's GymKit in my video above, I thought I'd share my first experience with GymKit two years ago.
Peloton is the FIRST somewhat affordable home fitness equipment to feature GymKit. This is why I was so excited to upgrade to Bike+. Everything else I've seen is easily 2-3 times the price as they are designed for commercial use in hotels and gyms.