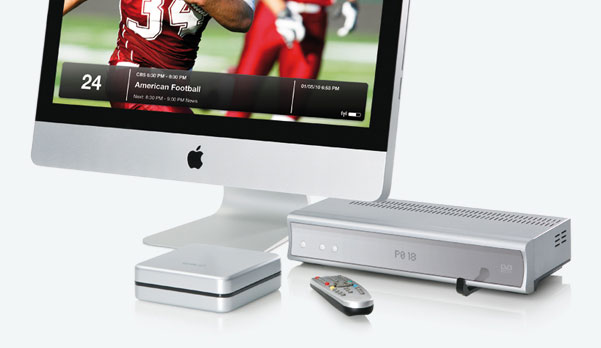 As many of you already know I'm a fan of DVRs in particular TiVo HD and Premiere boxes. However, I recognize that many of you don't want the costs associated with TiVo, but you do want to be able to record your shows in HD and transfer them to your iOS and other mobile devices. For this Elgato has got you covered with their EyeTV HD. I've used Elgato products in the past to simply bring in cable TV to an iMac and have "TV" playing in a window as I worked. However, since those days a lot has changed in the world of TV. For example, Comcast in my area no longer broadcasts "basic" cable without a box. This was one of the things they cut in the move to "Digital" TV. Although there was probably no technical reason to cut it, they cut it and now in order to get cable in my area you need a set-top box to decode the digital signals they send. This also means that in order to record those shows (especially in HD) that you either need to rent their DVR (not a fan of their boxes) or buy a TiVo. With the EyeTV HD you can use your Mac as the HD DVR. You still need a cable or satellite box to decode the signals from your provider. However, with a one time purchase of an EyeTV you can connect this small box to your cable/satellite receiver and then connect it to your Mac via USB (it's bus powered, so no power brick). Once you load their software you'll have access to your guide and even the ability to have your Mac remote control your set-top box via the IR emitter. It even comes with it's own wireless remote control and all the cables you'll need. Yes it pauses live TV too.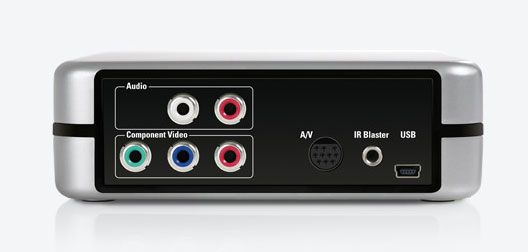 Recording a live show in HD
Record and Watch Anywhere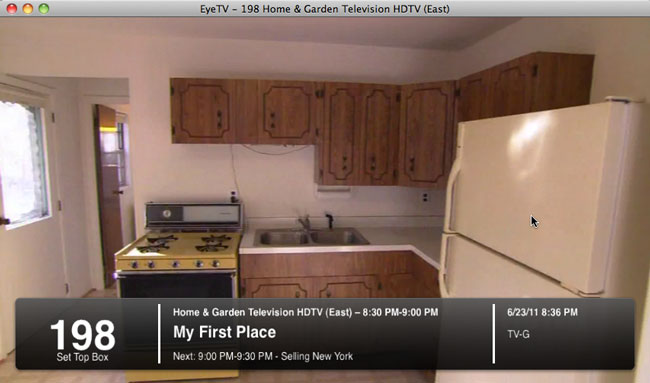 Besides being able to record to your Mac's hard drive (internal or external) you can choose to record in two different modes simultaneously. For example, you can record the HD version to watch on your TV (or Mac) when you return home AND you can have it record an iPad/iPhone version at the same time. Of course this uses more disk space, but it definitely saves time for people that want to record and then take their shows with them. That's one of my frustations with TiVo is that while it can transfer a show to my Mac, it takes a while to transfer it and then even longer to transcode it to a mobile compatible format. With EyeTV, the mobile versions would be sitting there waiting for you as soon as the show ends.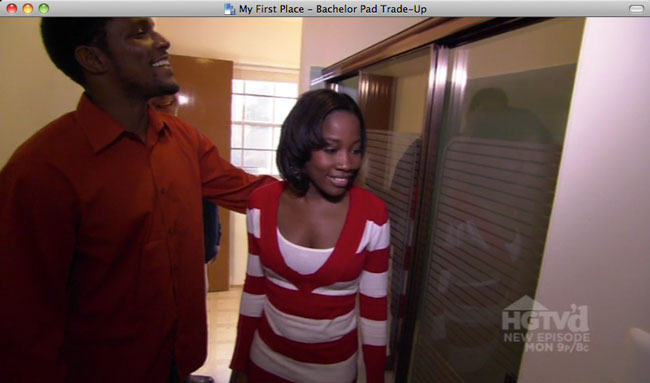 Playing back the recorded show on my MacBook Pro
There's an App too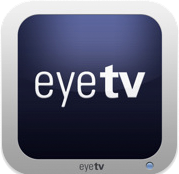 While it's great to have the ability to do dual format recordings, it's even cooler just to be able to stream your shows from your Mac to your iPad, iPhone or iPod touch via their App. It streams over WiFi or 3G and eliminates the need for a Slingbox.
You can get the EyeTV App for $4.99 (also a bargain when compared to the $30 Slingplayer App) here from the
What's the downside?
While this solution solves a few problems, there are some things you have to take into consideration. First of all you'll need a Mac that is relatively close to your cable/satellite box. Also that box will need to have a free Component Out port if you want HD recording. The EyeTV uses Component video instead of HDMI to avoid Copy Protection issues. You'll also need ample amounts of hard drive space to be able to record shows in HD. If you plan to stream your Mac will need to be awake. While the solution works, it could be expensive to "dedicate" a Mac to it. However, if you've got a Mac server or other Mac that just sits there it might as well get some use doubling as a DVR too. The EyeTV requires Mac OS X 10.5.8 or later as well as an Intel Core 2 Duo processor or better. Lastly you'll need to connect you Mac to your TV if you want to watch the show you just recorded on the big screen as there is no direct connection from EyeTV HD back to the TV. If you have Apple TV you could stream the recordings that way.
You can buy it here for $169.89 (a bargain compared to long term DVR renting or TiVo/Slingbox buying).