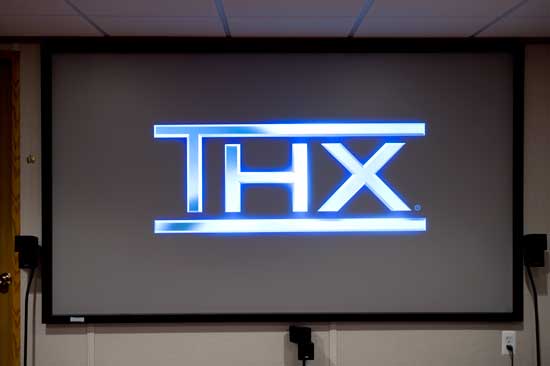 I'm a TiVo junkie! There's just no other way to say it. I've had TiVo service for years and years now. Originally I had DirecTV TiVo units (and I still have a few), sadly though DirecTV and TiVo parted ways (they are coming out with a new box in late 2009 though). So I never got the benefits of TiVo Series II. Luckily TiVo came out with TiVo HD for Cable Customers and I was all in! Technically TiVo HD is TiVo Series III (outrageously expensive and I refused to buy it!), which has all the benefits of TiVo Series II including TiVo-2-go which allows you to transfer your TiVo recordings to your computer, take them with you, burn them to DVD or transfer them to your iPod/iPhone. With TiVo HD you also get the benefit of transferring your shows between TiVo boxes.
I was all set with two TiVo HD boxes. I had one in my Theater room and one in my bedroom. There was one more place that I wanted to put a TiVo box and that was in the living room. I had a Comcast (Motorola) DVR there along with the original DirecTV (non-HD) TiVo box there. Redundant I know, but I couldn't wean my family off the TiVo interface. They would rather watch their recordings in standard def, than use the Comcast box, which supports HD. I always intended to replace both of those boxes with a TiVo HD, but just never got to it until now. I saw the announcement for TiVo HD XL. This is basically a TiVo HD with 3 additional features: you get a 1 Terabyte hard drive (as opposed to 250GB), THX certified sound and a fancier backlit remote control. Since I use Harmony One remotes, I could care less about the better remote that's just going to sit in my drawer anyway. I was more interested in the better sound and the larger storage capacity. I don't really keep a lot of shows on my DVR, but I have been burned a couple of times wanting to watch a show again that had already been deleted to make room for new recordings. So having a larger drive means that the shows I record will stay on the drive longer before being deleted to make room for new content. Of course you can always mark a recording not to delete until you say so, but that means that you have to think about it ahead of time.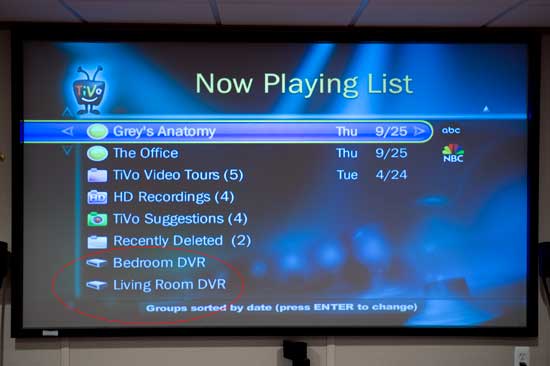 I bought the TiVo HD XL to actually replace the one in the Theater. I moved the Theater TiVo to the living room. Since they are all on the same network, this means that if there is a recording on one that I want to watch in another room, I can simply transfer it from one TiVo to the other.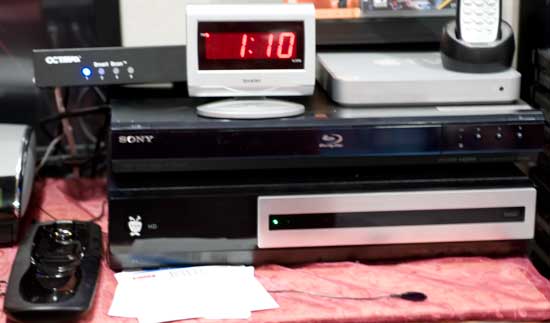 Looking at the New TiVo HD XL from the outside you'd be hard pressed to tell the difference. The case is identical with the same connections as before. However, the startup sequence is new as you can see from the picture at the beginning of the post you get a nice THX startup surround sound sequence just like in the movies. Also the longer startup movie of the TiVo character jumping from TV show to TV show has been replaced by a shorter one with the TiVo icon just taking a couple of bows before you're presented with your main menu.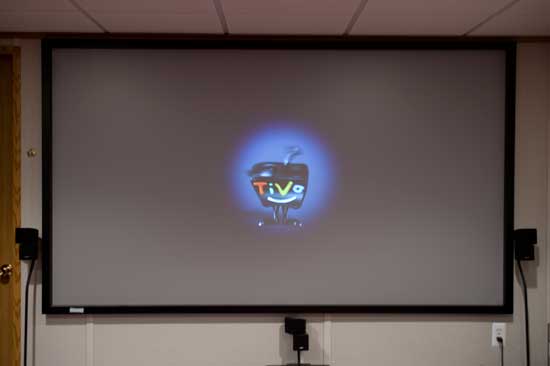 Why TiVo?
One of my buddies asked me, "why did I like TiVo so much?" After all, your cable or satellite provider will in most cases throw in a FREE DVR just to get your business. Why would I pay hundreds of dollars for a TiVo box (let alone 3 of them) plus the fees for the TiVo service? It's one of those things that's hard to explain in writing. It's all about the User Experience! I still have one Comcast box left in my office. I don't watch TV in that location that often, so I'll probably just keep it. However, there is NO COMPARISON when it comes to the user interface between TiVo and generic DVRs. It's like asking a Mac user, "why do you like the Mac? Isn't it just a computer?" Or like asking an iPhone user, "isn't it just a phone?" Until you've used one, you wouldn't understand. Could I get by with the generic DVR provided by Comcast? Sure. I just wouldn't want to! With the Comcast box, I can't transfer shows (easily) to my computer, I can't transfer shows from one box to another. I can't schedule a recording via the web (which surprises me!). I can do all of this with TiVo HD and more. Here's a more detailed comparison.
TiVo has also partnered with Amazon. So you can not only record shows from your cable provider, but you can also download movie rentals and TV shows directly to your TiVo's hard drive. You can also subscribe to Podcasts directly on your TiVo as well as stream music. I do all of this via Apple TV for a better experience, but it's nice to know that it can be done all from the TiVo HD.
The Bottom Line
Should you upgrade to TiVo HD XL? If you already have a TiVo HD, there would be very little reason to replace it with the XL model. You're not going to gain enough to make it worth while. You can already attach an external hard drive to the TiVo HD to increase the capacity (or even install a larger drive inside if you're willing to void the warranty) and if you wanted a backlit remote, there are better options out there. However, if you're looking to add a TiVo to your setup, then the TiVo HD XL is worth considering. If you do decide to go TiVo HD or the HD XL, it will require that your Cable company come out and install a CableCARD in your TiVo HD box. This will decode your digital/HD and premium channels. This is actually the main reason I hesitated getting a 3rd one. My first two CableCARD installs by Comcast required multiple visits and was quite frustrating. Luckily this time the multi-stream CableCARD worked the first time! The Cable Installer and I were both floored!
TiVo HD gives you 20 hours of HD recording (or 180 hours of standard def) and goes for $299.99
TiVo HD XL gives you up to 150 hours of HD recording and goes for $599.99
Currently there is no support for Cable Video on Demand.
Now bring on LOST, 24, and Battlestar Galactica! I'm ready!
My favorite TiVo hack – Enable a 30 second skip button
We all hate watching commercials on our recorded shows. Although TiVo doesn't currently allow you to automatically skip them during recording, there is a way to enable your skip button to skip 30 seconds (the average length of a commercial) at a time.
Play any recording
Press Select – Play – Select – 3 – 0 – Select
You'll hear 3 dings
Now your Skip button on your remote will skip 30 seconds ahead each time you press it.