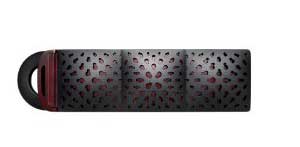 I've been totally happy with my Jawbone ICON headset (see my original review here). I did notice a new model called the Jawbone Era, but I didn't really get around to looking at it. Then my buddy Jack did his review of it and I read it. There was one thing in his review that caused me to place an order on the spot. Well actually it was two things. The first thing and probably the one that stood out the most was actually a little thing. When I receive a call on the Jawbone ICON it rings in the headset, but it also reads off the phone number from the caller-ID. While that's fine, in most cases I'm not going to know whose number it is because I don't commit phone numbers to memory. This means I either just take the call or look at the display on my phone first. The Jawbone Era has a feature that lets you enter up to 20 favorite numbers with names via the MyTalk website and it will actually read off the name aloud when that person calls. This makes an already great headset that much more "handsfree". The next thing was the Noise Cancellation. According to Jawbone, this headset has their "Military-grade NoiseAssassin 3.0" and while I never had a problem with people hearing me with the ICON, there have been times I've been in noisy environments and better noise reduction would have been nice.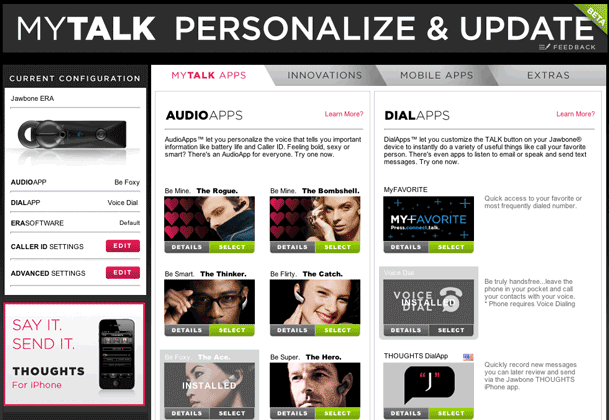 But wait, there's more
Those reasons might not be enough for the general population to upgrade. So Jawbone didn't stop there. This new version while it's slightly longer than the ICON is also slightly thinner. It appears that this configuration allowed them to use a bigger or better battery. So now instead of 4 hours of talk time I get 5 hours. This is also the first headset with a built-in accelermeter. That's right! You can shake to answer a call. I didn't say it wouldn't make you look strange, but the feature is there if you want to enable it and use it. I much prefer the new "doubletap" to answer feature. Like the Jawbone ICON, the Jawbone Era is software upgradable with firmware updates as well as software add-ons. My favorite voice is "The Ace". If you have an iPhone or Blackberry the headset's battery indicator will display right on your phone. I also commend Jawbone for including several different ear gels at different sizes. It also supports A2DP which allows you to use this headset for your music and App playback as well.

I can't think of a single feature that I would add to this headset. It does it all and is a great step up from the ICON.
You can get the Jawbone Era here for $129.99 or less.