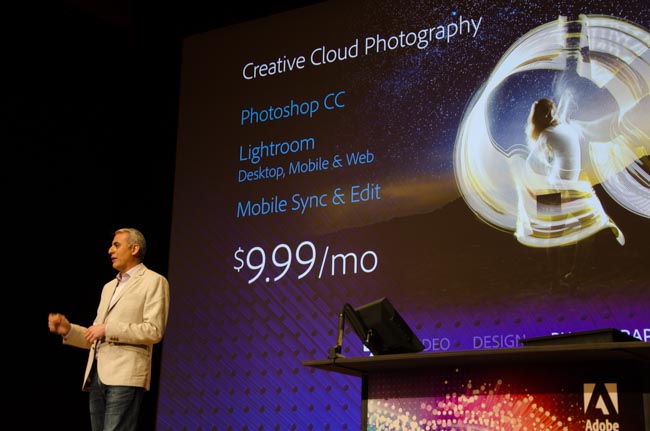 One of the things you may have overlooked in the midst of all the Creative Cloud announcements on June 18th was the fact that the Photoshop for Photographers Program, which was a limited time offer that kept getting extended has now spawned a permanent offer (now called Creative Cloud Photography). That's right, even if you never owned a license to Photoshop or Lightroom, you can get:
Adobe Photoshop CC
Adobe Photoshop Lightroom 5
Lightroom Mobile and Web with unlimited photo syncing
2 GB of Cloud Storage to optionally to use anyway you want (LR mobile doesn't use this storage).
for only $9.99 a month. This means you also get access to all the feature updates along the way at no additional cost. The original offer was such a success that it kept getting extended and Adobe just decided to go ahead and make it a regular plan of Creative Cloud.
You can learn more or sign up here.
Watch the Keynote for the 2014 Release of Creative Cloud