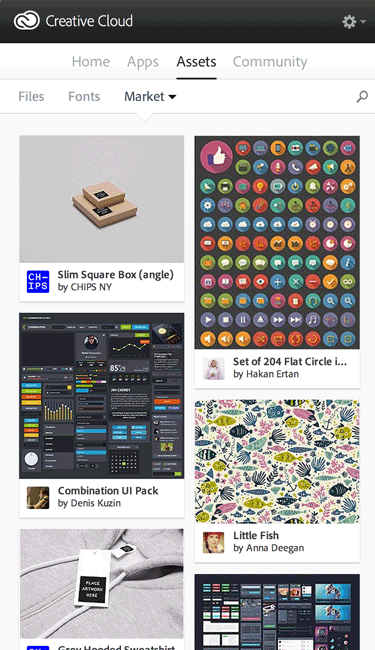 One of the features shown during the Keynote Address for the 2014 Release of Creative Cloud was the new Adobe Creative Cloud Market. These assets are licensed for Creative Cloud users to use royalty free in their design projects. All you have to do is run the update to your Creative Cloud desktop application and the new "Assets" tab will be there.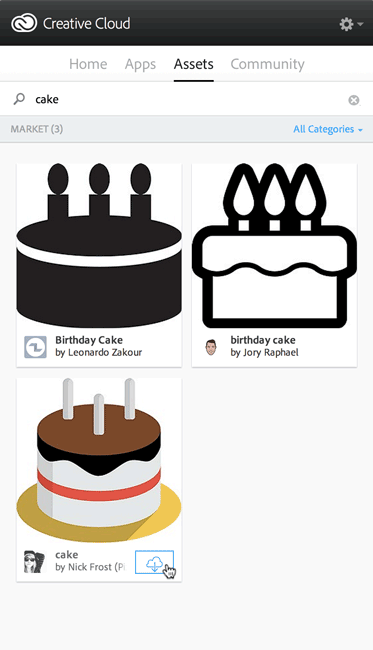 You can either browse the assets there are featured or you can do a search for keywords. If you find a piece that you want to use, just click the sync button.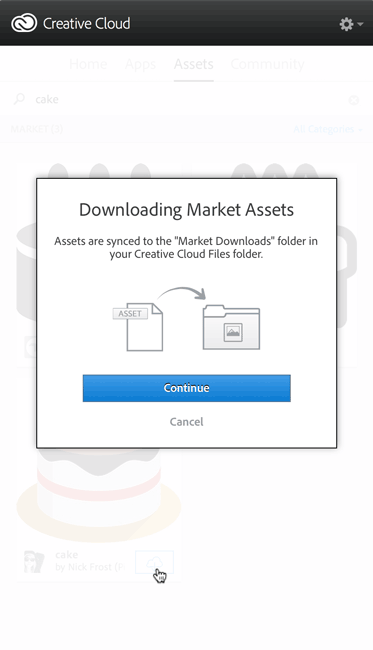 The asset you choose will then be sync'd down to your hard drive in your Creative Cloud files folder in a new folder called "Market Downloads". I downloaded a vector file for a cake. It arrived in .SVG format and I was able to easily open it in Adobe Illustrator CC and access the vector points and curves to alter it if needed or to save/export it out in a different format for use in other applications.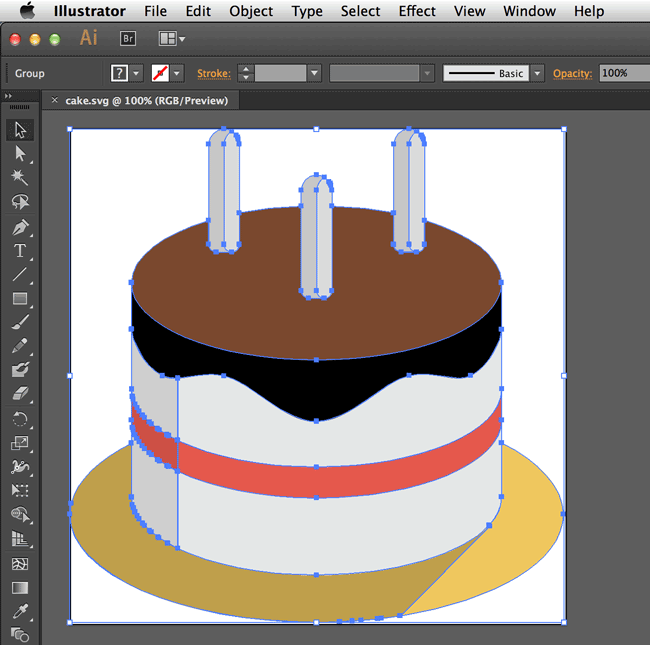 The selection is a bit limited on this opening day, but I expect it grow as more art is licensed along the way. This is a nice plus to the Creative Cloud membership.