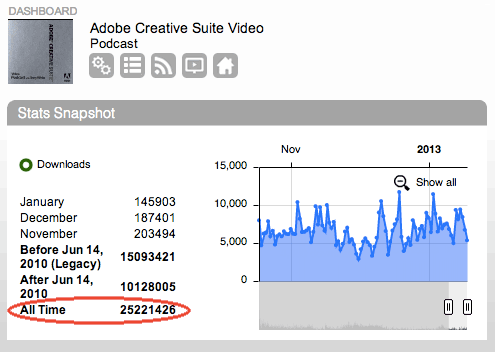 I think it was this past Friday that I noticed my YouTube channel surpassed the 40 thousand subscriber mark and over 11 million views. Woohoo!

However, that's when I decided to take a look at my Adobe Creative Suite Video Podcast stats and I was both thrilled and blown away to see that it has surpassed the 25 million download mark! I'm happy to know that so many of you find my content of value and continue to watch/download my videos. Thanks for your continued support!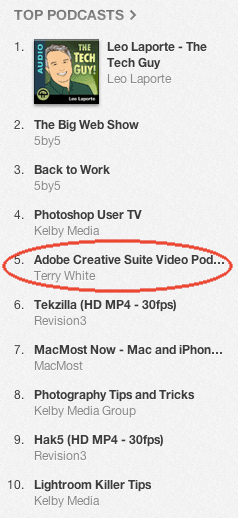 Still in the top 10 of the Software How-To podcasts on iTunes.
Are you missing out on my Bonus Content?
See more of my Adobe Creative Suite Videos on my Adobe Creative Suite Podcast and get the App here. It features EXCLUSIVE CONTENT that no one else gets to see. Most episodes have a BONUS CLIP that is available only in the App! My iOS App is a Universal App for iPhone, iPad and iPod touch. I also have an Android version on the Amazon App Store: