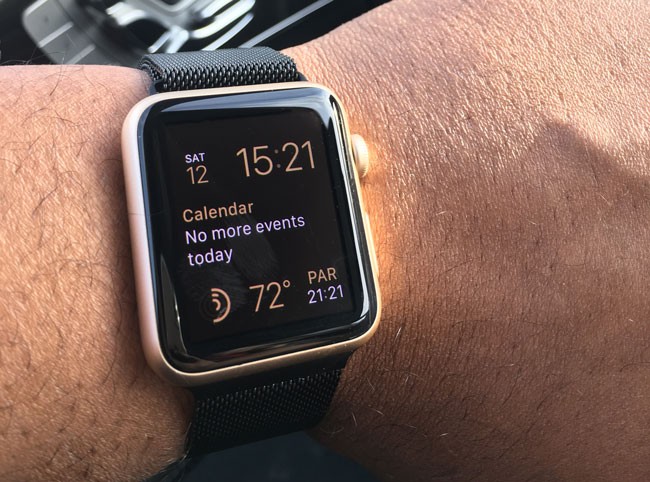 Yes I'm still digging my Apple Watch! I have a few Apple branded watch bands and I'll be the first to say that they are nice, but costly. The Apple Watch band that I most admired was the…

Apple Watch Milanese Loop (42mm) band. However, there were two things stopping me from buying this beauty. First it only comes in silver stainless steel and therefore doesn't really match my Gold Sport Apple Watch which is on SALE here. The second thing was the price. This band is $149! That just seems like a lot for a band. Granted I did buy the Apple Watch Band Leather Loop to at least get a good quality band and I love the magnetic clasp.

This Apple Watch Band (Leather Loop) was my favorite and I still like it (also $149), but I'm loving a band that cost a lot less! Whether you know it or not, there are SEVERAL 3rd party Apple Watch Bands on the market now. Apple even has a program to authorize them and sell the special connectors for 100% compatibility.
My NEW Favorite Apple Watch Band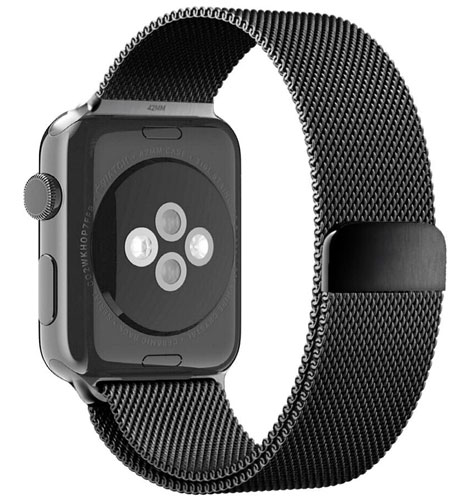 I don't know if this band is authorized or not, but it works PERFECTLY! I got the Apple Watch Band, Riega®
Stainless Steel Fully Magnetic Closure Clasp Mesh Milanese Bracelet Metal Loop Wrist Strap for Apple Watch 42mm Black. The price on this one fluctuates as many things do on Amazon.com, but as of writing this post it was going for only $27.98. Not only does it look just as good as the much more expensive Apple Stainless Steel Milanese Loop Band, it works and fits perfectly.
The Bottom Line
The Apple Watch starts at $349 regular price. It just feels a little weird to spend $149 or more for a band for it. The good news is that you can get some really good bands for reasonable prices and some cases cheap prices! The Apple Watch Band Riega® Stainless Steel Band
is a bargain and I'd buy it again in a heartbeat. I'm hoping that someone comes up with a gold one that actually matches the gold tone of the sport watch. All of the ones I've seen are a bit more "yellow" gold than the Apple Sport Watch Gold. In the meantime, this one is GREAT and I'll continue to buy 3rd party bands from here on out to switch up from time to time.