As promised (late!) AT&T/Apple released the necessary Carrier update to allow MMS (Multimedia Messaging) on the iPhone 3G and 3GS.
When you plug your iPhone 3G or 3GS (not compatible with the original iPhone) into iTunes, and check for updates you should now see the update for Carrier Settings is available. I downloaded and installed the update which only took literally about 10 seconds to download and install.

I didn't notice any change at all until I powered the iPhone off and back on again. Once the iPhone came back up the preferences were there for MMS as well as the Camera icon in the Messages window.
It's not soup yet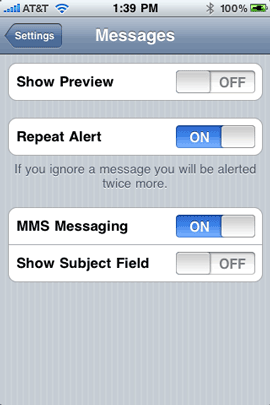 As I expected everyone must be doing this all at once and of course testing it all at once and the servers are slammed! From my iPhone 3GS I get an error each time I try to send an MMS message although regular SMS messages go through. AT&T warned some customers (via an SMS message yesterday) that it may take time for the feature to actually work and it wouldn't affect sending SMS. Well I'm seeing that "not working" that they mentioned. I tested another iPhone here and tried using it to send my iPhone an MMS and while it did send, I still haven't received it yet on my iPhone 3GS (10 minutes has past). So once again we/I wait….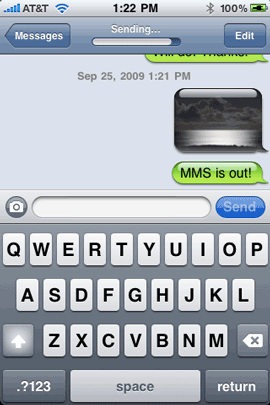 .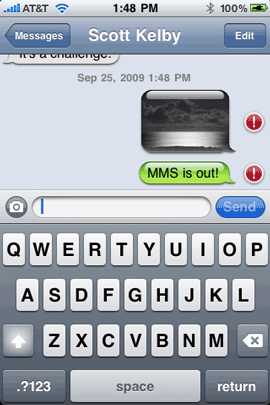 UPDATE! Turns out my initial sending problem was AT&T account related (old data on the account). Called them and they corrected everything. All set now.
What's your experience been with this update/feature?