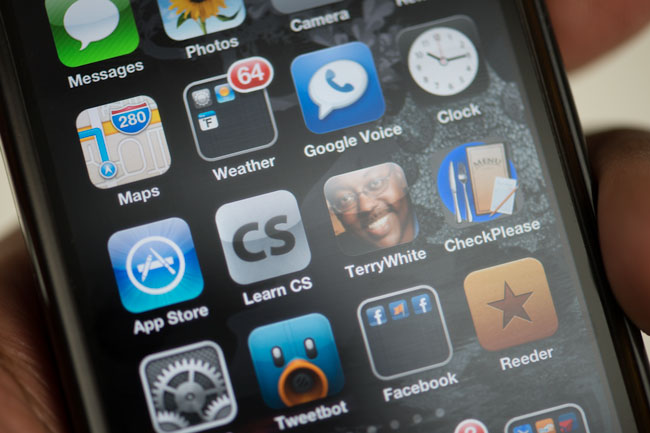 If you're an early iPhone adopter like me, then chances are you are grandfathered in to AT&T's "Unlimited" data plan. AT&T has taken a lot of heat (and deservedly so) over playing games with this plan and doing things like throttling users back that use a lot of their "unlimited" data and holding back features ie. Data Tethering and FaceTime over Cellular, from users still on these plans.
Never gonna give it up!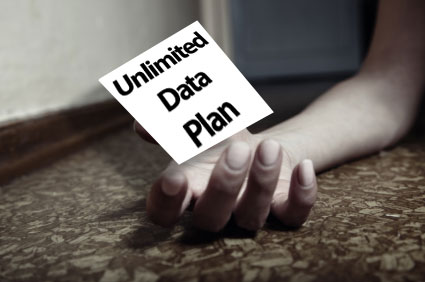 Like many of you I have no plans of giving up my unlimited data voluntarily. Actually I don't have a choice as my AT&T plan is through work. I do use a lot of data when I travel. I'm on this plan until they take it away (cold dead hands) or until work changes to something else. However, I also have a family plan with family members on it. Many of those iPhones and iPads were on unlimited plans too. A couple of months ago I decided to look not only at my bill, but to also look at usage and I found that most of these family members don't use a lot of iPhone 3G/4G data at all. They are on WiFi most of the time either at home, work or school. I also had 3 iPads on various monthly pay-as-you-go plans. I decided to bite the bullet and move everything over to one of AT&T's Shared Data Plans. Doing the math it would save me about $30/month and everyone (but me) would get the benefits of tethering and FaceTime over 3G/4G. I went with the 10GB/month plan because for 5 iPhones and 3 iPads the math you don't really save anything by going with a lower plan as the cost per phone goes up!
How's it going?
This is my first full month after the switch and as I suspected they didn't go anywhere near the 10GBs of allotted data. Again remember this is for 5 iPhones and 3 iPads.
The Bottom Line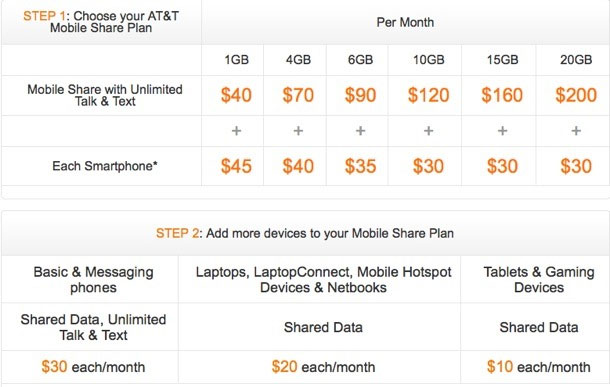 While I like the idea of buying data and using it anyway that I want, I still don't like AT&T's tactics here of not allowing you to use your device to fullest if you were an early adopter on an unlimited data plan. If you use the data (especially video streaming) then by all means stick to your unlimited plan. Stick it to the man! However, if you could save a few bucks and you're not using that much data you might be actually better off on one of the new shared data plans. These plans also include unlimited voice and unlimited texting.
Check your usage in the My AT&T App