As a photographer I'm always looking for creative ways to showoff my work. So I thought I would spend the next day or so showing some of the products I've recently discovered or been turned on to to do just that. It's pretty common to have photographic business cards these days. However, the hard part is picking the one or two images that you'll use. Of course the minute you submit the order, you'll take an even more impressive shot the next day. So when my buddy Scott Kelby turned me on to Moo.com I was all over it.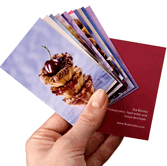 Pick your favorite 50!
That's Right Moo.com lets you design your business cards with up to 50 different images. You can get 50 different business cards for only $21.99. Now you don't have to have 50 different images. That's the max. However, let's say that you have 10 images that you love. You can get say 200 cards with those 10 images and you'd end up with 20 cards of each image. For example, I picked 48 of my favorite images (I know, but I just couldn't come up with 2 more that I would want on a card) and I ordered 200 cards. I ended up with each image at least 4 times and two of the images ended up on 6 cards instead of 4.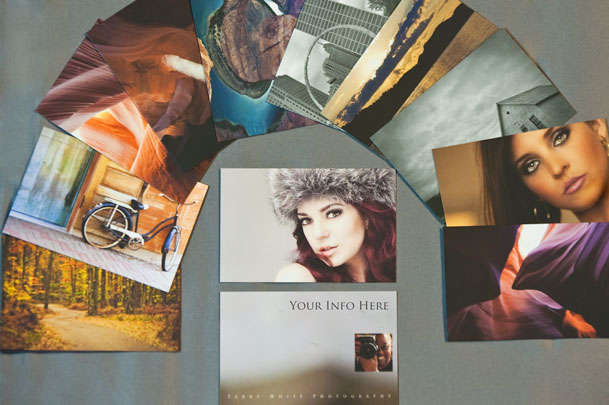 So now when I want to give out a business card I can choose one based on either landscapes or portraits. The opposite side of the card, which contains your information is the same for every card.
The Quality, Cost and Ordering
The card stock used is very good. I've had as much praise over the quality of the card and printing as the images that are on them. Ordering was very easy and straight forward. I was glad and impressed that I could upload all the images at once. The prices are 50 for $21.99, 100 for $43.98 and 200 for $69.99. Head over to Moo.com to place your order. Turnaround time was very quick.