The next time you want to show your pictures with a little pizzaz, you might want to create an animated slideshow complete with soundtrack over at Animoto.com. The process is very simple and requires zero knowledge of video editing or animation apps.
Upload your photos
After you create a free account, you can immediately get started on your first animated slideshow. Your show will be limited to 12-15 images if you go with the free option.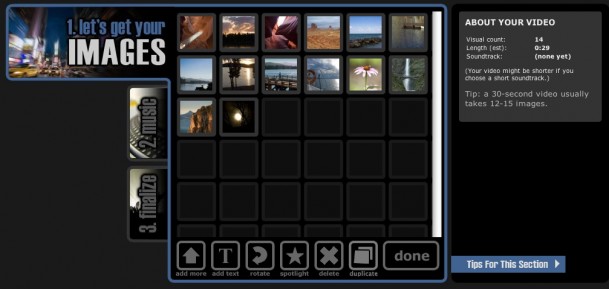 Choose your music
After you get your images uploaded you can then either upload your own music or choose from their library of tracks. Of course if you choose your own music, you should make sure you have the legal rights to use it. Otherwise, it just easier to go with one of theirs. They have a pretty good selection of music.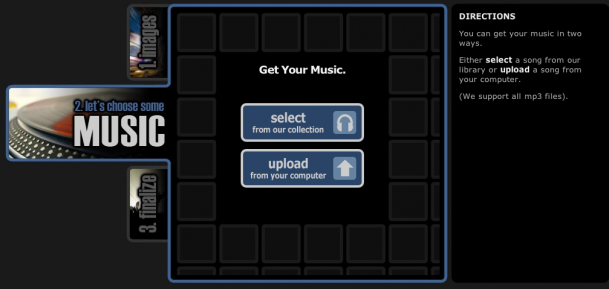 Let 'er rip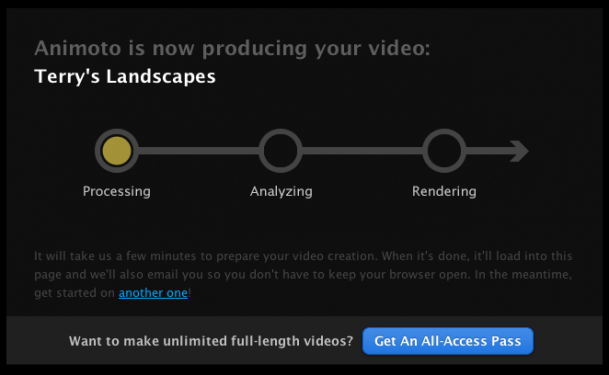 After you choose your music, the next step is the automatic processing of your new video. You can either sit and watch it process (boring) or you can move on to other things and you'll get an email when it's done with a link to your new flick. At that point you can watch it or share it via Email, Facebook, Twitter, or embed it on your site as I have below.
The Bottom Line
What you get for free is pretty good and hard to argue with. However, if you're wanting to have more than 12-15 images and you want to create a longer project that you'll be able to incorporate into other videos or DVD's then you'll want to upgrade to a paid account.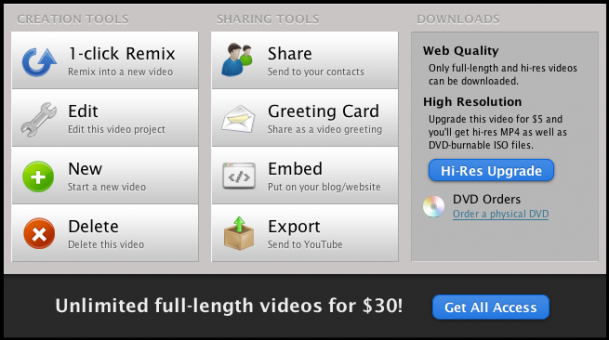 You can either pay by the video ($5) or just go with an annual subscription for $30.
Try it yourself at animoto.com.