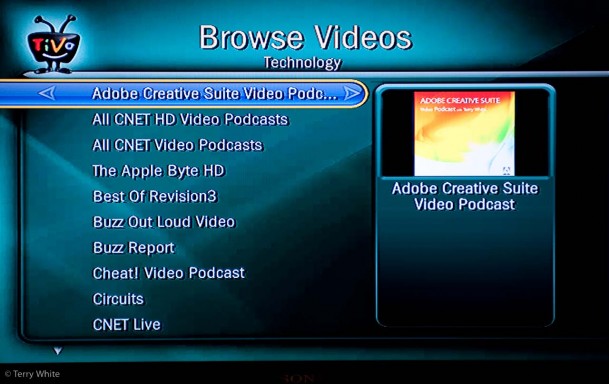 Although I knew that you could subscribe to your favorite video podcast right on your TiVo by inputing the RSS feed for the show, I didn't realize that TiVo actually features shows. Yesterday, Rod Harlan pointed out to me that my Adobe Creative Suite Video Podcast is now featured on TiVo. Not sure how long it's been there, but I was very pleased to see it right at the top of the list of technology shows.
TiVo continues to add value
The competition is very steep for the ultimate set top box and TiVo HD is right up there slugging it out. TiVo continues to add partnerships to make the box you already own that much more useful. Now you can get HD video on demand via Amazon, traffic reports via yahoo, watch YouTube videos, stream Netflix movies and a host of other services (many at no additional cost) delivered right to your big screen TV. Adding popular video podcasts right at your finger tips makes it an even more compelling solution and definitely solves the "there's nothing on" dilemma.
To get to my show: Go to Video on Demand from main TiVo menu: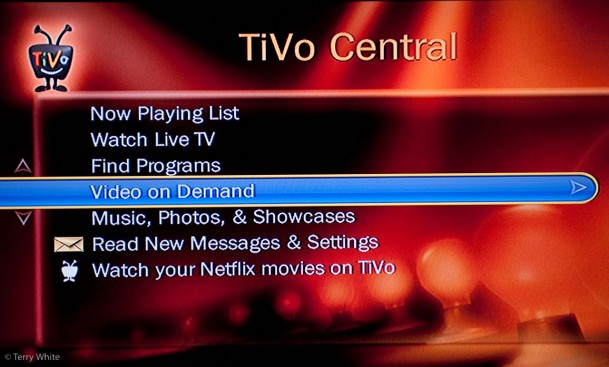 Then go to the Browse Web Videos and scroll down to the Technology category: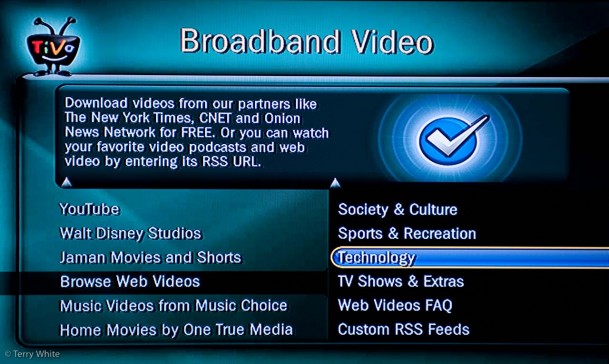 That's where you'll find my show at the top of the list. You can choose it to watch the current episode: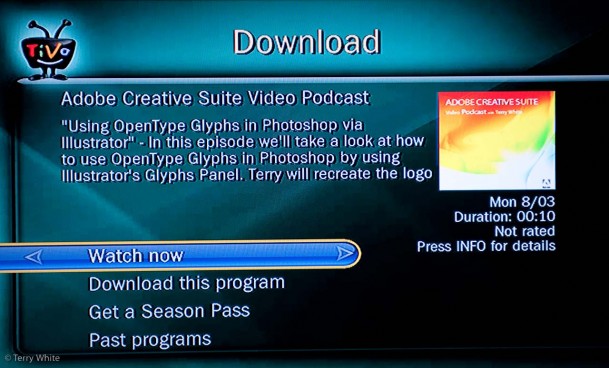 You can also go back and watch past episodes: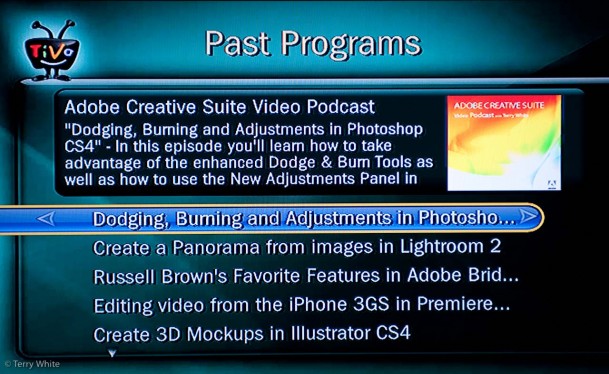 The video quality is OK. It's not as good as it would be watching on your computer, but it does allow you to follow along on your computer while the show is playing on your TV.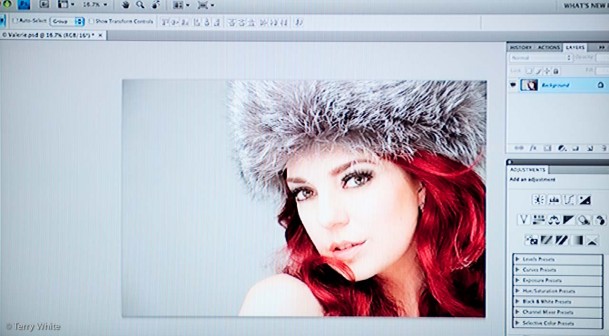 The Bottom Line
If you have a TiVo HD or are in the market to get one, then this is yet one more use you'll have for it. If you don't have a TiVo HD, you can still enjoy my Adobe Creative Suite Podcast here. Get a good price on TiVo HD here.