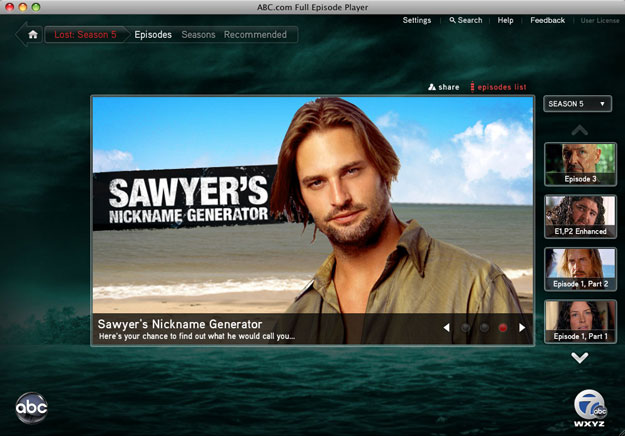 Well of course the answer is YES! I grew up with a father who thought paying for TV was the most ridiculous thing he had ever heard of. So needless to say, if it wasn't on the major networks and on at a time I could watch it, I didn't see it. Maybe that explains my addiction to cable now. Although it seems that I still (for the most part) only watch the shows that are on the major networks, I couldn't dream of giving up my cable TV (ie "the pipe"). I don't even think about it anymore. My TiVo HD is all set with Season Passes to my favorite shows and I watch them when I have time to without missing a beat. But what about the costs?
 
How much do you spend each month on Cable/Satellite TV?
My Comcast Cable bill is nothing to sneeze at! I have the digital/HD package with HBO and I would swear that I could probably have another small car for what I pay them each month. It's worse! I also have DirecTV in my kid's rooms. I can certainly consolidate and give up DirecTV, but I just haven't gotten around to it. That's another, albeit smaller bill.
 
What about the internet?
With almost everything being streamed over the internet these days, do we really need to "pay" for TV? If you live in a relatively large metro area, chances are you can pick up your HD signals through the air. So the only thing you'd be paying for are the premium channels. Isn't a lot of that content being streamed these days anyway? For example, check out Hulu.com. It also seems like the major networks are also broadcasting their shows for free via their websites. If all else fails, you might be better off just buying a season of your favorite show on iTunes. Two of my favorite shows are 24 and LOST. To buy both seasons in HD on iTunes would cost $118.00 (keep in mind that these shows are streamed for free on their respective websites with commercials). That's cheaper than one month's cable bill for me.
This ABC news report shows how a family completely cut their cable bill ($100/month) and went to just broadcast and internet only TV. There are also several computer gadgets out there that will let you record shows and watch them later just like your physical DVR. I've experimented with EyeTV and it works as advertised. I plugged in a basic cable line (it can work with an antenna too) and after it was setup, I had it record a show that came on later that day. Once the show was there, I was even able to do basic editing like removing the commercials and from there I was able to either watch it on my computer or move it over to my iPod or Apple TV to watch on the big screen. Sure there is extra work involved when you don't want to watch it on your computer or when you don't have a computer connected to your TV, but it's a lot cheaper to do it this way.
 
Let's not forget Netflix
I had never seen an episode of the Sopranos while it was on TV. However, I did watch the first 5 seasons on DVD. I loved the show, just never got into when it was airing. With Netflix I was able to watch all of them as quickly as I wanted with no commercials of course. Since Netflix charges a flat rate, all you can eat subscription price, you can watch as many TV shows on DVD as you have time for. The cost will be the same. Same goes for Farscape. I had never watched a single episode of this show when it was on the air. A friend loaned me the complete series on DVD. So even if you like a show that's on TV, that doesn't mean you have to watch it on broadcast TV. There are several advantages to renting your favorite shows on DVD once the season is over on TV. The biggest advantages are you don't have to worry about commercials and you don't have to wait week to week to see what happens next?
 
This is all good, but I need the big screen
While this cost cutting stuff is all good, let's face it, we want it all on the big screen in HD! Sitting in front of my computer watching a TV show is not my idea of a good time. I do it when on the road, but that's about it. I have a sizable investment in large screens around here and I want to see my favorite content in all of its HD glory. So what's the answer? Apple has the right idea for the most part with Apple TV. However, it's just not enough! I couldn't get by with just Apple TV alone. There is no streaming from the websites and it's a pay per view model (when will you go to a subscription option Apple? When?). So a better option is to have it all is to probably hook up a computer directly to your large screen TV. There are several caveats to this, not the least being the size of the computer, connections, etc. I'll be covering my switch to the Mac mini soon.
 
The Bottom Line
I'm not quite ready to cut my cable line just yet, but if you're constantly being frustrated by the ever increasing cable and satellite TV costs, this may be a way out. I could at a minimum give up HBO. There's just nothing left on that network that I watch. Well there is "Big Love", but I could live without that 🙂
Explore your options! There are plenty of them in this competitive world we live in.