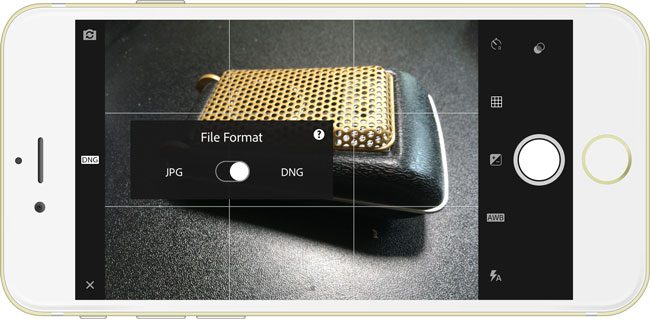 Now You Can Shoot RAW on iPhone!
If you're a photographer and an iPhone 6s (or higher) user, you're going to be happy once you upgrade to iOS 10 and Lightroom 2.5 for iOS. With an iPhone SE, iPhone 6s, iPhone 6s Plus, iPhone 7, iPhone 7 Plus or iPad Pro 9.7″ you can now capture images in either JPG or DNG (RAW). The benefits of RAW over JPG have been well documented, but I decided to record a video not only showing how the new RAW capture feature works, but to also show you RAW vs. JPG comparisons from an iPhone 6s Plus and the quality differences:
RAW (DNG) offers a much greater dynamic range. You are not locked into a white balance choice with a RAW workflow and you don't have JPG compression artifacts. As iPhone cameras get better and better (can't wait to receive my iPhone 7 Plus this weekend) we'll be capturing more and more images with them. The Lightroom team published a great blog post on the subject here. Also the Lightroom Killer Tips blog has a good post as well here.