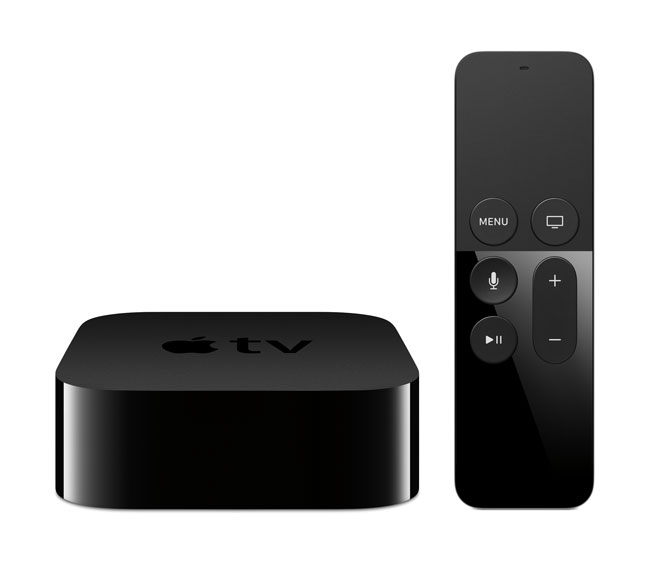 I've been an Apple TV user since the first model and have owned each one. The 3rd generation (1080p) model definitely became one of my favorite gadgets of all time. I not only used it for iTunes movie rentals and TV shows, but also largely to stream my own content from my own movie library. Apple TV is also great to be able to stream just about anything from your iPhone or iPad. I mirror my iPhone often to watch things like Periscope broadcasts on the big screen. It has been rumored for a long time that Apple was coming out with a "TV" and I never put a lot of faith in those rumors because I simply didn't see what Apple could bring to the table that would make consumers want to take their existing TV's off the wall and put up an Apple TV. It's much smarter to make a box that connects to the TV of your choice and get all that Apple has to offer that way. The 3rd generation Apple TV was getting long in the tooth, but via all the software updates along the way it has really become a nice little full-featured box. So what could Apple do with the 4th Generation Apple TV?
My initial setup didn't go as smoothly as I thought it would
I got my NEW Apple TV on day one Friday, October 30. The unboxing went fine and I even did it live on Periscope here:
However, I got to the point where you're supposed to be able to use your iOS device and pair it with the Apple TV so that you can easily transfer your Apple ID and other account info. No matter what I tried I could not get it to recognize ANY of my iOS devices including my iPhone 6s Plus, iPad Air 2 and current generation iPod touch. I gave up and had to do the Manual setup entering all my info via the onscreen keyboard which is painful.
There are many hits and misses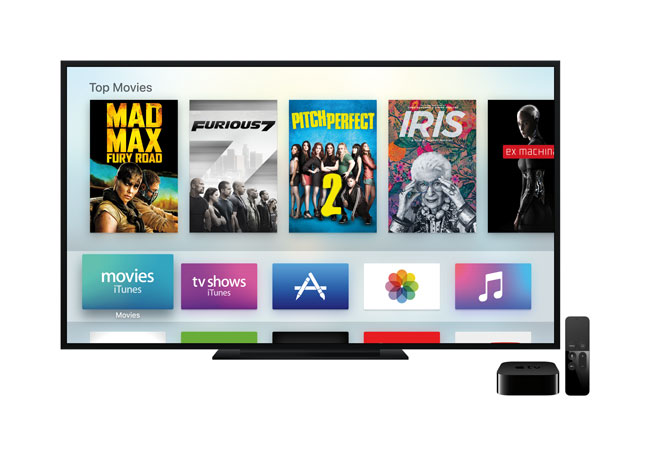 First off the form factor has remained the same for the most part. It has gotten a little taller and unfortunately for some it loses the optical audio (TOSlink) port. Anyone with a fairly recent audio receiver with HDMI ports won't miss this, but for those with older receivers this will be a miss. Apple kept the resolution at 1080p instead of going 4k. I don't yet own a 4k television, so right now it's not a miss for me. However, needless to say if and when I replace one of my existing sets it will likely be a 4k model. That's when this will become a miss for me.
Apple includes a totally new remote. This remote connects and pairs via bluetooth. I had no problem setting up the remote. It worked perfectly. The remote charges via the supplied Lightning cable. It also has a Siri button to use voice commands to operate the Apple TV and for the first time a volume up/down button to allow you to control your TV volume without having to reach for your other remote. Speaking of remotes I was pleasantly surprised to see that it controlled the volume of my Sharp HDTV without any other setup AND my Harmony One remote worked as always controlling the NEW Apple TV. The New remote also has a touch pad that allows you to scroll with your finger and it works as a game controller too. There was one button that i didn't know what it was for at first, but basically the one that looks like a TV is the "Home" button just like on your iOS devices. The NEW remote is a hit!
Once I got up and running it was time to explore. The biggest thing you have to get used to if you're coming from a previous Apple TV is that instead of having all the channels that Apple installs by default, your NEW Apple TV will only have a few basic selections like Movies, TV Shows, Photos, Music and of course the NEW tvos App Store. So for example, if you want to get YouTube, you go the the App Store on your Apple TV, search for it and download it. This is actually a hit for me because it means I will only have the Apps I want instead of all those Apps/Channels that I'll never use (i.e. PBS Kids). In addition to putting back on the things I definitely use like YouTube, Netflix, Hulu, HBO Go, etc. I immediately searched for the Periscope App. Once I downloaded it and launched I was really really really really disappointed. Now this is not the fault of Apple. However, the Periscope app (1.0) for Apple TV doesn't allow you to log into your account. WTF! All you can do is watch random broadcasts from the around the world. You can watch/search for the broadcasts of your friends/people you follow. Hopefully, this will be updated SOON. While we're on the subject of searching and the App Store in general It's really not a great experience at this point. Unless you know what to search for, browsing is very limited. If Apple doesn't feature the App on the main screen you may never find it. I downloaded one of the featured games and for 0.99¢ it was OK. Besides having to know what to search for you also have to use the onscreen keyboard. For the life of me I don't understand why you can't do a Siri search of the Apple Store, use a bluetooth keyboard or use the Apple Remote App (the existing App as of the date of this review is not compatible). The App Store at this point is a miss. Not because the Apps are all that bad, but because there aren't that many of them and you'll have a hard time finding them. Yes this will likely get better over time.
How well does Siri work?
Woohoo! You can use Siri via the remote to search for stuff you want to watch. You can ask Siri things like "I want to watch something funny" and it works great to show you a list of funny movies and TV shows. You can ask other things like the Time in Hong Kong, but more than likely you'll continue to do those kinds of searches on your iPhone/iPad.
After giving Siri a good workout for finding stuff to watch I decided to say "Play 80's music" only to get a response from Siri that she can't help with Music. Huh? Wait. What? Apple Music is Apple's big play for subscription based streaming music and it's integrated right on the NEW Apple TV, yet Siri can't search for any songs, artists, etc. This is a huge miss out of the gate! Basically Siri is only good for searching visual content at this point and nothing else. At a minimum it would have been nice to be able to use it for those times you have to use the on screen keyboard.
You can see my experiences after the initial setup here from the replay of my live Periscope broadcast – follow me on Periscope here:
The Bottom Line
The NEW 4th Generation Apple TV overall is a nice "evolutionary" upgrade. However, at this point it really feels like an "unfinished" product. The things that are missing like bluetooth keyboard support, the Podcasts App and a compatible iOS App were already in place on the previous model. Was this one rushed out the door in time for the holiday shopping season? Maybe. I'm sure we'll see software updates in the coming months to fill in some of the missing features with Siri and of course the App Store will continue to grow as well as seeing better apps going forward. Ultimately if you're in the market for your 1st Apple TV, then you can't go wrong here. Just like with the last two generations you'll buy a product that will only continue to get better with each software update. However, if you're already an Apple TV owner and thinking about upgrading I'd have to say that there is definitely no reason to run out and buy one. I go the 64GB model because I've been burned each time I had the opportunity to get the larger capacity iPhone and decided to save the money only to wish I had gotten the larger capacity a few months down the line. i certainly don't see myself needing 64GB of storage today, but who knows what apps will be out in 6 months?
You can get the Apple TV 4th generation 32GB model here and 64 GB model here.