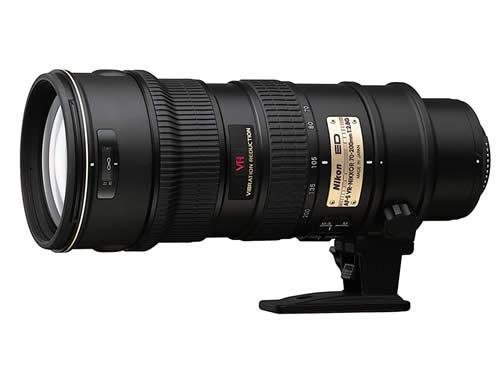 I've been building my arsenal of lenses over the years and I've decided that the only way to go is up. I've got wide-angle and a multi-purpose 18-200mm Nikon VR lens, but I wanted something really fast and tack sharp so I've been eyeing the Nikon 70-200mm f/2.8 VR lens. This is a serious piece of glass. It's f/2.8 all the way through the range of 70-200mm. I've seen more and more Nikon shooters go this route and all the reviews I've read were positive. The only thing most reviewers complained about was the size and weight. However, you can't break the laws of physics. So I decided to plunk down the $1,600 asking price for this baby and I ordered it for it to arrive in time for my weekend trip to Florida. The lens arrived on Friday and although I unboxed it so I could pack it, I resisted temptation to attach it to my camera and take it for a spin. That's right, I waited until I was on location at my buddy Dave's (Lord Vader : ) wedding to give it a work out.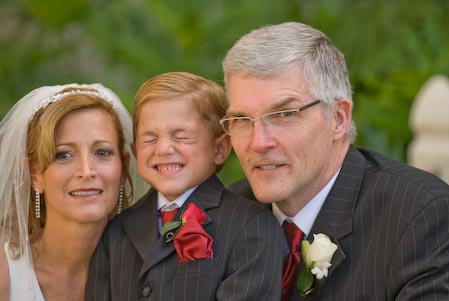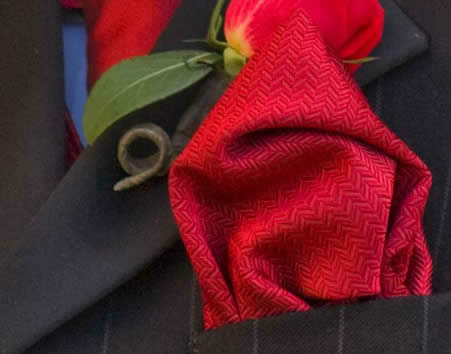 Zoomed in in Adobe Photoshop Lightroom to 1:1 and keep in mind that this shot was taken from a distance and hand held. The VR (Vibration Reduction) helped!
It's a thing of beauty (and mass). Weighing in at 3.2 lbs. While 3.2 lbs doesn't sound like a lot, it is when you add the camera body to it. So for those shooters looking for the "feel of a real camera" this one is for you. For those looking for something small to fit in your fanny pack, look elsewhere.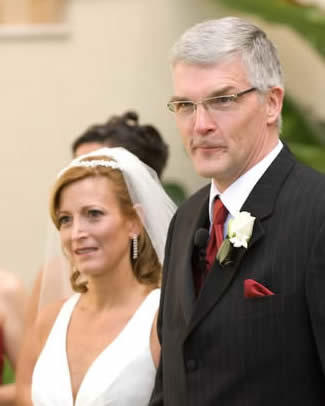 Dave and his beautiful bride Lisa
The lens performed well considering that I was hand holding it the whole time. The response time was awesome and the images were impressive. I can't wait to go out and shoot some landscapes now.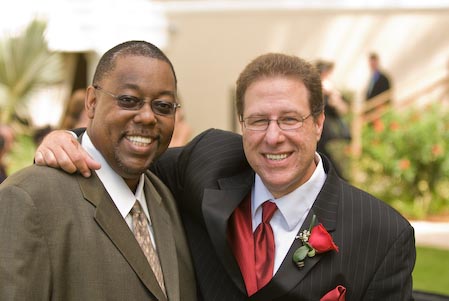 The shots above were taken with my Nikon D80 and the Nikon Zoom Telephoto AF VR Nikkor 70-200mm f/2.8D G-AFS ED-IF Autofocus Lens (catchy name, huh?)
I got the lens from B&H Photo and Video $1,624.95. Now bring on the Nikon D3 and D300!