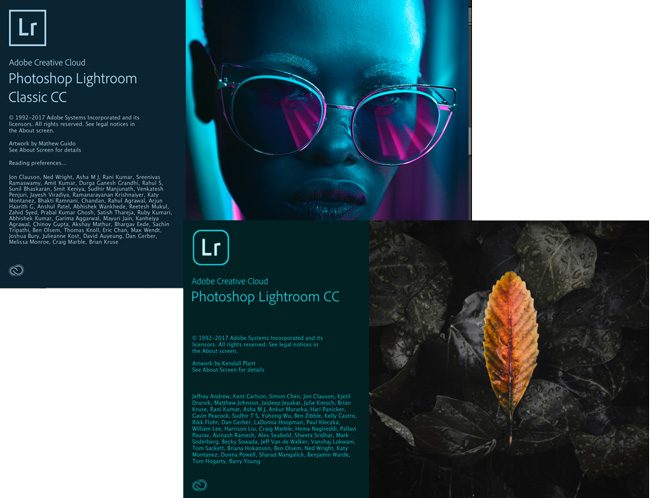 Last week during Adobe MAX, Adobe took the wraps off its new photography system: Lightroom CC. Wait, wasn't there already a Lightroom CC? Yes. Let me try to clear up some confusion I've seen out there. First off if you were already using Lightroom CC the good news is that Lightroom Classic CC is the same product that you've invested time in to learn and have been using for years. There is one change though besides the name. It's much faster in most areas than it was before. The team has spent the last several months boosting the performance of Lightroom Classic CC, which is what we all wanted.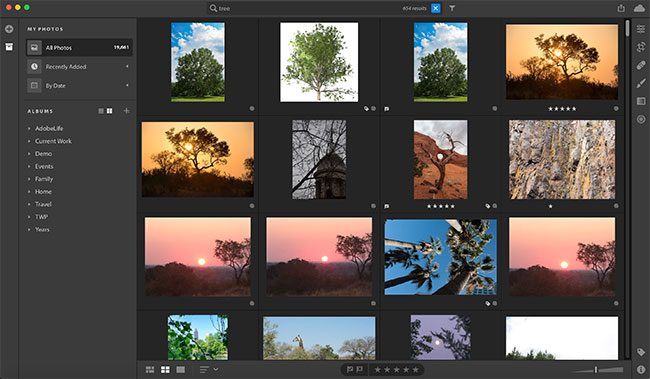 OK then what is Lightroom CC? The existing version of Lightroom has been branded Lightroom Classic CC and there is a brand new built from the ground up application called Lightroom CC. This new desktop application now fits in the Lightroom CC family as a seamless way for photographers to have their images everywhere.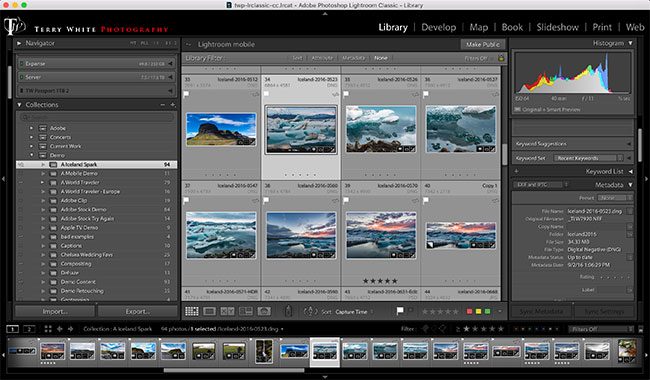 Didn't Lightroom (Classic) CC have the ability to sync my photos and have them everywhere? Not completely. If you import images into Lightroom Classic CC, you still have the ability to sync images, but what gets sync'd are smart previews and not the original full resolution JPEG and Raw files. Now with the NEW Lightroom CC you get full resolution files sync'd and backed up to the cloud no matter where you import them from. If I import my DSLR raw images they get sync'd to the cloud. If I shoot into the Lightroom CC app on my iPhone or iPad (yes Android too) the full resolution JPEGs or Raw files get sync'd to the cloud and appear everywhere.
Should I use Lightroom CC or Lightroom Classic CC?
At this point it's actually pretty easy for me to recommend a solution depending on where you are with your photography:
Professional Working Photographers – If you make your living from photography (or you're very serious about your craft) and you're shooting hundreds of images a week (especially in Raw) for clients. Plus you're likely to use a fair amount of the features that are currently in Lightroom Classic CC (3rd party plug-in support, Books, Publish Collections, etc.) then I would recommend sticking with what you've been using. At this point in time Lightroom Classic CC has the largest feature set and allows you to manage and store your images wherever you'd like. Also with the speed improvements released last week it's even that much more of a joy to use. You'll still be able to sync your images to the cloud as you did with Lightroom Mobile. As I said above the only real change for you is a name change of the application and a much faster Lightroom.
Every other photographer out there – If your photography is a hobby and you don't shoot hundreds of images a week and you find having to manage the location of your images to be a pain then Lightroom CC may be for you. Also if you rarely use Photoshop if ever and you just want an easier way to edit your images then Lightroom CC is probably what you've wanted all along. With Lightroom CC you can just import, organize, edit and share your images without the burden of having to manually find, back them up and continuously having to buy bigger drives to keep them on. Also with Lightroom CC you'll probably not have to keyword your images. Lightroom CC uses Adobe Sensei to automatically find images that match your search words (it's really cool to see it work).
An example of a perfect candidate for Lightroom CC: My sister works for a financial firm. Her boss is a photography "enthusiast". He doesn't shoot for a living and isn't trying to make money from his photography. He just enjoys capturing good images. He asked me a few months back "should I be looking at a cloud based solution to store my images?" I just smiled and said I'll get back to you in the near future with a solution for you. For him, the Lightroom CC Plan with 1TB of space will be a dream come true. He'll have a professional level editor. He won't have to think about how to manage his images. He'll be able to get up to speed pretty easily and he'll have access to his images on all of his devices. BTW he was never going to learn Photoshop.
The photographer that wants it all – There are some that will want everything. You'll want the power and plug-in support of Lightroom Classic CC. You'll want the ability to backup and store your original photos. You also want and will use Adobe Photoshop. If this sounds like you, then there is a plan that includes it all.
Initially from a price perspective the price is about the same depending on your needs. There are now three different photography plans:
Photography Plan 20 GB (the plan you've always had) $9.99/month
Lightroom CC (yes you can download and use the new Lightroom CC too)
Photoshop CC
Lightroom Classic CC
20GB of cloud storage (you can sync an unlimited number of smart previews)
Adobe Portfolio (a customizable online portfolio with Lightroom integration for easy updating)
Adobe Spark Premium Features (custom branded social media post with Lightroom integration)
Lightroom CC Plan 1TB $9.99/month
Lightroom CC
1TB of cloud storage
Adobe Portfolio (a customizable online portfolio with Lightroom integration for easy updating)
Adobe Spark Premium Features (custom branded social media post with Lightroom integration)
Photography Plan 1TB $19.99
Lightroom CC
Photoshop CC
Lightroom Classic CC
1TB of cloud storage
Adobe Portfolio (a customizable online portfolio with Lightroom integration for easy updating)
Adobe Spark Premium Features (custom branded social media post with Lightroom integration)
See Lightroom CC in action!
Lightroom CC FAQ
Q. Can I have both Lightroom CC and Lightroom Classic CC installed at the same time?
A. Absolutely. The two work independently of each other.
Q. Do I have to upload my images to the cloud? Can't I just keep them on my hard drive?
A. In Lightroom CC 1.0 all imported images are sync'd/backed up to the cloud. Currently there is no selective sync. If you don't want images sync'd to the cloud either don't import them or use Lightroom Classic CC instead.
Q. If I want to switch over to Lightroom CC from Lightroom Classic CC, can I import my existing catalog?
A. Yes you can. Choose Migrate Lightroom Catalog from the File menu.
Q. If I don't use or even install Lightroom CC can I still use Lightroom Mobile?
A. Yes you can use Lightroom Mobile with Lightroom Classic CC as you always did. Unlimited syncing of Smart Previews.
Q. If I edit an image in Lightroom CC, will that edit appear in Lightroom Classic CC?
A. Yes your sync'd images and any edits will sync across the entire Lightroom CC eco-system including Lightroom Classic CC.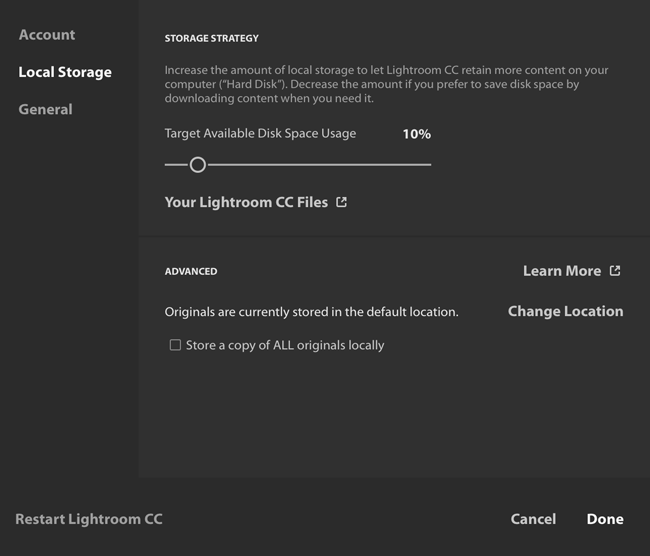 Q. Will I still have access to my images if I don't have an internet connection?
A. All of your images appear in Lightroom CC even if you don't have an internet connection. You can still apply edits and do exports. However, if it's an older image (one that was sync'd a while ago) it may have been removed from your local storage so that you don't run out of room. In that case you would need an internet connect to export out a full resolution file. Otherwise, not having the file locally will not be a problem. Even if the full resolution is not local you can export a Smart Preview sized image as well as edit that size in Photoshop. You also have the option to always keep the files locally in the preferences.
Q. If I import photos into Lightroom CC and they sync to the cloud will they also be in Lightroom Classic CC?
A. Yes they will and this is one of my favorite features. This is nice for say a laptop with limited space. You can use Lightroom CC in the field to import, organize and edit. Those full resolution originals will sync up to the cloud with the non-destructive edits. They will sync down the full res originals to your Lightroom Classic CC say on another computer. That way they're backed up AND available everywhere.
The Bottom Line
Anytime there is change it always causes angst and FUD (fear, uncertainty and doubt). I fully expected there to be some confusion, happiness, sadness and yes even anger. However, as far as changes go this is one that really doesn't negatively affect people as much as you think. Pretend there was no new Lightroom CC and that there was no name change. You would have gotten an update that was faster (this is what I heard people screaming for the most) with a couple more bells and whistles and been happy. Yes the name change probably doesn't sit well with some that feel "Classic" = going away. While I can't predict the future I can assure you that Lightroom Classic isn't going anywhere anytime soon and that the Lightroom Classic CC team (yes it has its own team) is committed to continued development and support. I have much invested in Lightroom Classic CC and I plan to continue using it as my primary photo manager. However, I have already gotten used to using Lightroom CC when I want to import Raw files and have them accessible everywhere in full resolution. Lightroom CC makes it easy to have full access to my images on both my computers, iPad Pro and iPhone.