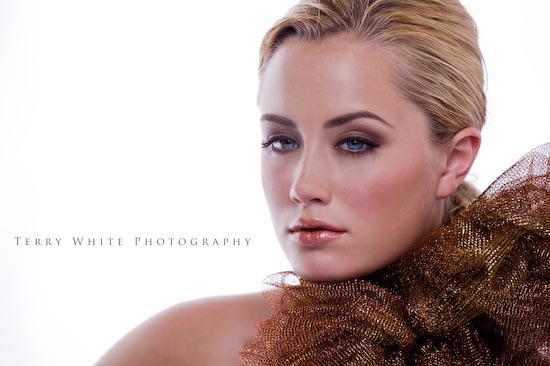 As many of you know, besides gadgets I have a passion for digital photography. I'm always learning something new. This past weekend I spent two full days with well known photographer Mary DuPrie. Mary is the master when it comes to directing and posing models and she's also great when it comes to lighting, photo retouching and photography in general.
 
About the workshop
Mary offers these workshops quarterly and they are limited to FOUR photographers. That's right, ONLY FOUR. Talking about personalized attention. As a matter of fact she is so adamant about this rule and class size that we missed her last regularly scheduled one because it was already full. Luckily she was able to accommodate not only myself, but my buddy Scott Kelby who flew up for the weekend to attend with me. Mary spent most of the first day giving us lessons on how to direct and work with inexperienced models. We even had a volunteer. David Teng brought his girlfriend Genevieve ('Gen') along and she graciously allowed Mary to show her how to model. Gen was perfect because not only had she not modeled before, but she really doesn't like having her picture taken at all. So we got to see first hand how to work with someone from scratch. I didn't bring my laptop the first day, so I really got a chance to give my iPhone's Notes app a workout. I picked up a ton of tips on the first day that I will definitely be using from here on out.
After we saw how Mary works with models, we got a chance to see how she does one of her favorite beauty light setups. While I would love to go into great detail about this setup, it wouldn't be fair to Mary as this is how she makes her living.
Mary DuPrie teaching us one of her beauty lighting setups which was used to capture the shot of Carly above
 
That aha moment
Any photographer that works in a studio often will tell you that it get's kind of old shooting against a white background. I gotta admit that I was starting to cringe at the idea of doing more shoots in the studio. It's summer and I want to get out more. However, I learned that you can do some amazing shoots INSIDE if you have the room and the right props. Mary is the queen of props. Here studio looks like a Pier 1 and Ikea store combined. You name it, she's got it! She told us that we would be doing a "beach shoot" on the second day and I was like "yeah whatever, I've done swimwear shoots before." I had no idea that she really intended to create a set from scratch that actually looked like a beach! It was truly amazing watching this thing come together. For a moment I felt like I was on a Hollywood set. This taught me that with a little imagination, you truly can create any kind of setting you want without having to always travel to a location. You also don't have to spend a fortune on this stuff either. As Mary would say, "you'd be surprised by what people throw away these days" 🙂 Another eye opener for me was how much and how well she uses her Westcott TD5 Spiderlites. I will definitely be using mine more after seeing how she uses them.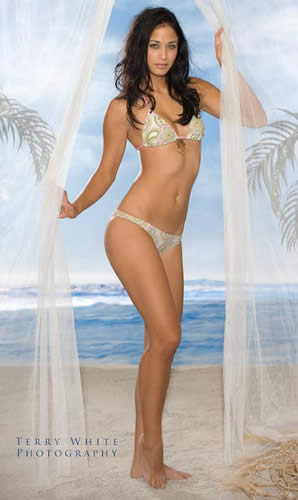 All-in-all it was two long days that were well spent and well worth my time and money. I got to hang with my buddy, meet some great photographers (Blake Discher and David Teng) and models (Tiffany Stone and Carly) and I got a chance to take my new Nikon D700 for spin. I also can't leave out Tammy Pore, the makeup artist who did a fantastic job.
The workshop was also quite fun. By the second day we were probably doing more laughing than shooting at times, but that was so what I needed after a long work week. So, it was truly a great weekend. Now I realize that not everyone can get to one of Mary DuPrie's workshops in person. No worries, she has three DVD's available on her techniques. It was one of these DVDs that lead me to want to know more about how she does what she does. Also be sure to check out Scott Kelby's write up on the workshop. He went into more detail and has some interesting perspectives on it too.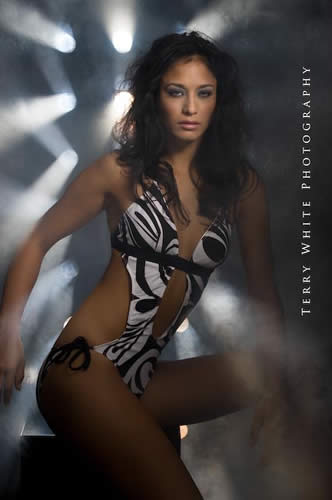 All of the shots above were processed through Adobe Photoshop Lightroom 2.0 and Adobe Photoshop CS3 Extended.
As you can see David doesn't like to have his picture taken either 🙂 (just kidding David, but I couldn't resist.)