I got a chance to work with the (fairly) NEW Nikon Nikkor 14-24mm f/2.8 lens over the past couple of weeks and it's just freakin' AWESOME! Couple it with a Nikon D700 (or other Full-Frame body) and it's even better. This is not my first wide angle lens. I also own a Sigma 10-20mm. However, I was never really thrilled with it due to the distortion I was getting on the lower right corner. Sure it was an easy fix in Adobe Photoshop Lightroom, but it was something I had to fix every time I used it.
This Nikkor lens takes things up to a whole new level. It's fast and the focus is spot on. There's not much more I can say about it. It's bigger and heavier than my previous lens, but it's also much better quality! You just can't go wrong with good glass.
 
Here are a couple of shots taken with my Nikon D700 and the Nikkor 14-24mm f/2.8 lens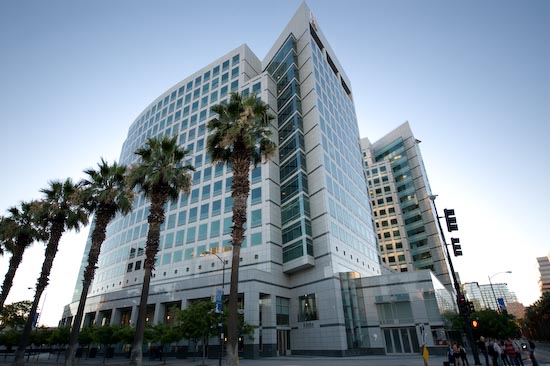 Adobe's World Headquarters in San Jose – Nikon D700, ISO 200, 20mm f/2.8 1/400 sec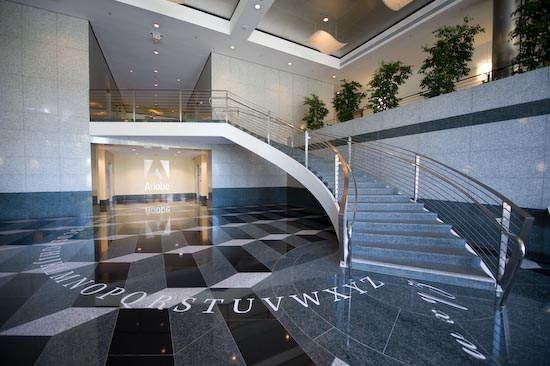 On the way up to the main lobby – Nikon D700, ISO 200, 14mm f/2.8 1/30 sec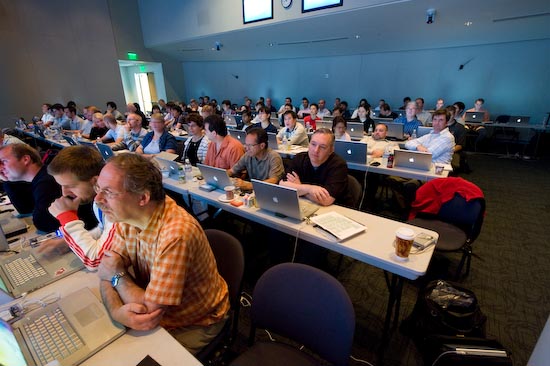 Also for my Nikon fans that have been waiting for me to do more testing with the D700 (after my initial impressions) here's a low light test.
A training class – D700, ISO 3200, 18mm f/8.0 1/8 sec
I'm very pleased with the performance thus far. The real test will be a friends wedding that I'm shooting in September.
 
The Nikon Nikkor 14-24mm f/2.8 Lens goes for $1,549.95 at B&H Photo.
 
Special Thanks to Rick Miller for his help with the above lobby shot!