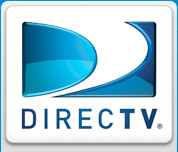 You may remember my issue from a week ago regarding a $35 Pay-per-view charge that was added to my account that I never ordered or watched. Well it turns out that my blog post made its way to Will from DirecTV and he contacted me:
"I'm a tech-blog reader who happens to work for DIRECTV. Your recent post about your account (https://terrywhite.com/?p=623) was brought to my attention earlier today and I'd like to offer my help in resolving this situation for you. I'd like to find out where the pay per view charge came from and of course make sure you're not being charged for something you didn't order. If you're interested please email me hisemailaddress@directv.com or call me at XXX-XXX-XXXX.
I look forward to hearing from you. Thank you. "
Of course I responded to him and the charge was credited to my account within hours! I'm happy to have the credit on my account and that's all I asked for in the first place was to not have to pay for something that I DIDN'T ORDER! However, I'm still saddened that it took me blogging about it to get results. Hopefully, they will have a talk with their customer service folks and loosen up a bit.
"Thanks again Mr. White, I've located the account and the PPV charge in question. I've put in a request to have the pay per view charge and the phone transaction fee removed, you should see a credit on your next bill. I'm also looking into why these charges appeared on your account and will follow up with you in the next few days.
Thanks for the chance to resolve this; I hope to have more info for you soon.
Let me know if you have any questions.
Will"
Thanks goes out to all of the folks that responded to my original post. I'm sure your comments also had an impact on this getting resolved too.
Never underestimate the power of ONE!