As I head out this week on another Iceland adventure I started to layout the gear that I plan on taking. I'm excited to document this trip with my new DJI Mavic Pro drone, but as usual I will have my iPhone 7 Plus, iPad Pro and 360° cameras. All of these devices need to be charged. For the Mavic it's not much of an issue as I have multiple batteries, but for the smaller devices with built-in batteries I need to be able to charge them when I'm not near an outlet. That's why I've standardized on Anker batteries (and cables). I put this short video together highlighting my three favorite batteries:
5 Ways to Keep Your Mobile Devices Charged When You Travel
I use the Anker PowerCore 20100
as the battery that's always in my bag. This ultra high capacity battery can charge my smartphone and tablet multiple times before needing to be recharged. I can usually get a few days of use out of it before needing to recharge the battery itself. So if I forget to charge it at night it's not the end of the world. Next up…
I use the NEW Anker PowerCore II 10000
as the battery that's in my jacket. I like this battery because not only is it pocket friendly, but it's got enough power to charge my iPhone multiple times or even charge my iPad Pro if need be.
There are times when I'm not carrying or wearing a jacket. I'm also less likely to carry my bag in the evening when I'm going out with friends or to dinner. That's where the Anker PowerCore Slim 5000
comes in. This is an AWESOME battery to have because it's designed to go in your pocket. It's very lightweight and yet it packs enough juice to charge your smartphone 1.5 to 2 times. Anker has gotten rid of sharp annoying edges on their products. They are rounded with recessed buttons. This is important when you going to put something in your pocket. They've also designed it to sit right next to your smartphone without scratching it.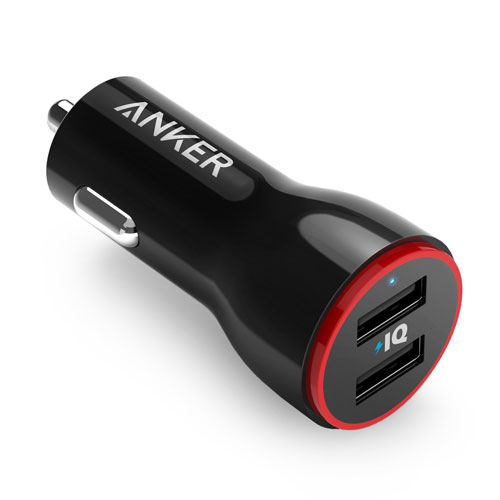 Now that I've covered my three favorite backup batteries, there are still two other solutions that I use. When I travel I often use ride share services like Lyft and Uber or rent cars. Therefore I want to be able to charge while I'm riding/driving. Most ride share drivers will allow you to plug-in and charge while in their vehicles, but that doesn't mean that they've got the fastest charging solutions. Newer rental cars often have USB ports in them, but again that doesn't mean that they will charge your gear at full speed. That's why I always carry an Anker 24W Dual USB Car Charger
.  This charger has 2.4 Amps per port. That means that it's powerful enough to charge two iPads at the same time. This also means that you'd be able to charge your smartphone faster than the typical 5W / 1Amp chargers out there and built-in to cars.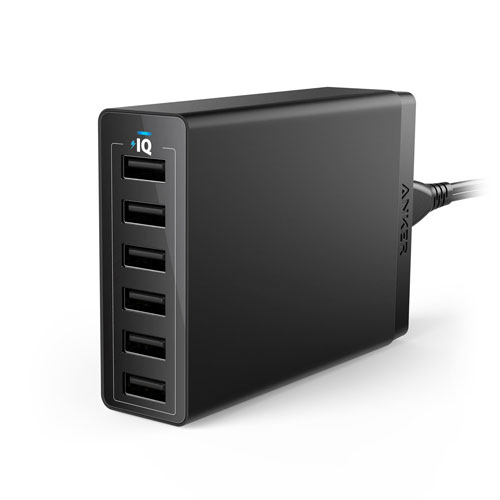 Lastly when I get to my hotel room I have to plug in a lot of gear to charge and I want to charge it all at the same time. That's why I travel with at least one Anker PowerPort 6 60W Wall Charger
. I can plug in up to 6 devices and use a single outlet in my room. Each port can charge at full speed. This means that multiple tablets, smartphones or cameras are not a problem. It's also international friendly. All you'd need is a the proper plug adapter for the region you're visiting.
What about cables?
I've standardized on Anker USB cables because I've never had one die. My favorites are the Anker PowerLine II Lightning Cables
. They come in multiple colors and lengths from 1 foot to 10 foot. These cables are guaranteed for life and the strongest cables I've ever used.
The Bottom Line
I'm not a paid spokesperson for Anker. I use their products simply because they have performed as advertised for me for years. I've had batteries by other companies just stop working and countless numbers of cables that fray and become unusable. With Anker I know that their products are not only well made but if there is an issue they will stand behind what they sell.
Safe travels this summer!