I'm traveling today for a family visit and once again I decided to use the new option at Northwest Airlines that allows me to have the boarding pass sent to my phone instead of printing one out. See my earlier blog post on it here. However, today things didn't go as smoothly. I got to the TSA security desk and for some reason the scanner wouldn't scan the barcode on my screen. They said that it hadn't worked all day.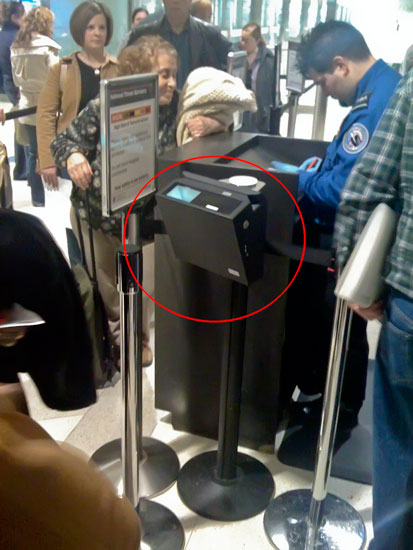 So I was wondering what would happen next? You guessed it, they made me go back to the ticket counter (or in my case the electronic kiosk) and print a boarding pass. Luckily I had plenty of time and the airport was not crowded today. Once I returned to the TSA desk, they looked at my "printed" boarding pass, initialed it and I was on my way.
 
No big deal right?
This got me thinking, why did I need the paper? If you think about it, you can print a boarding pass at home right? You could even fake one (don't! it's against the law!). So what was different about a piece of paper vs. my iPhone screen. Granted the scanner, scans the barcode on my iPhone and then displays my name which will match my ID and even says which flight I'm on, but the paper never gets scanned. They just look at it. They spend more time scrutinizing your ID. So couldn't they just look at my phone? Or wouldn't it make more sense just to use your ID and have a computer there that says which flight your on? The funny thing was that when I got to my gate, I asked if the scanner was working with phones and they said yes and instead of using the paper boarding pass, I used the electronic one on my iPhone and got on the plane no problem.
I continue to be amazed by the lack of thought that goes into this whole airport "security" thing!