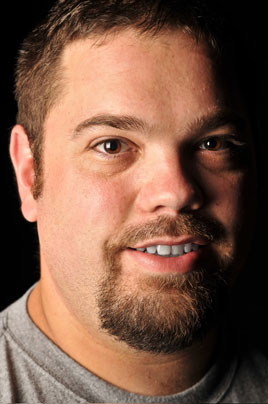 I want to thank Terry for offering up his tech blog to me today. I can't say enough about Terry, his tutorials, videos, and all around great advice. He's helped me immensely over the years. Terry asked me to talk to you guys today about my experience with the PocketWizard Flex units for the Nikon CLS system, as I've been in the Beta testing program since June. I was first approached by Phil Bradon about a year ago. Phil is the Product Marketing manager of the MAC group which is the distributor for Pocket Wizards in the US. He told me that he had added me on the (short) beta list of photographers to test out the new Flex Units for PocketWizard along with the Likes of David Hobby, Joe McNally, and the guys from the Fstoppers, just to name a few. A bit intimidating list… you had better believe it! Being a Nikon Shooter I couldn't wait to get my hands on a set of the Flex units. I lusted after them since they were released for the Canon system. I LOVE the Nikon CLS (Creative Lighting System) Flash System. It is the main reason that I chose to go with Nikon over the years. The only thing that I (along with every other Nikon shooter that I know) has really, really hoped to see added was the addition of radio communication for the system instead of IR. With no option from Nikon, Pocket Wizard has answered our prayers with the Flex TT1 transmitter and the Flex TT5 Receiver.

Do they live up to the hype?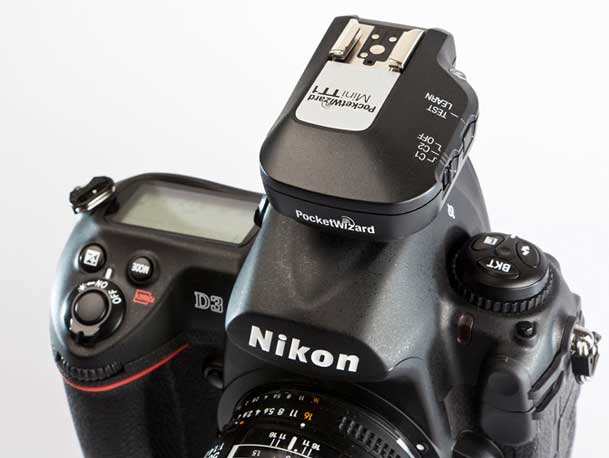 Long story Short, these things ROCK! Every Nikon shooter that I have talked to wants to know if they work as claimed. Do you really get rock solid construction just like every other PocketWizard Product? Yup. Do you really get 800 feet of TTL control? Yup. Everything that PW claims about these units is true. Anyone that has ever had any experience with PocketWizards in the past knows that when they do something, they do it right. The Flex units are no exception. The build is a solid high impact plastic. Securing them to the hot shoe is done via threaded locking screw on top of the hot shoe connectors. Staying true to form they have ¼ 20 metal threaded input for secure mounting to external sources.
During my time with the Beta Units I pushed them to the limits. I arranged models, at distances of up to and beyond the claimed 800 feet. I placed flashes behind walls, under benches, behind windows, hundreds of feet outside of windows on stands, and more… Each and every time the flashes fired without issue. Pocket Wizard did a stellar job of design and alpha testing. They have really allowed me to be more creative with my small flash lighting, and placement.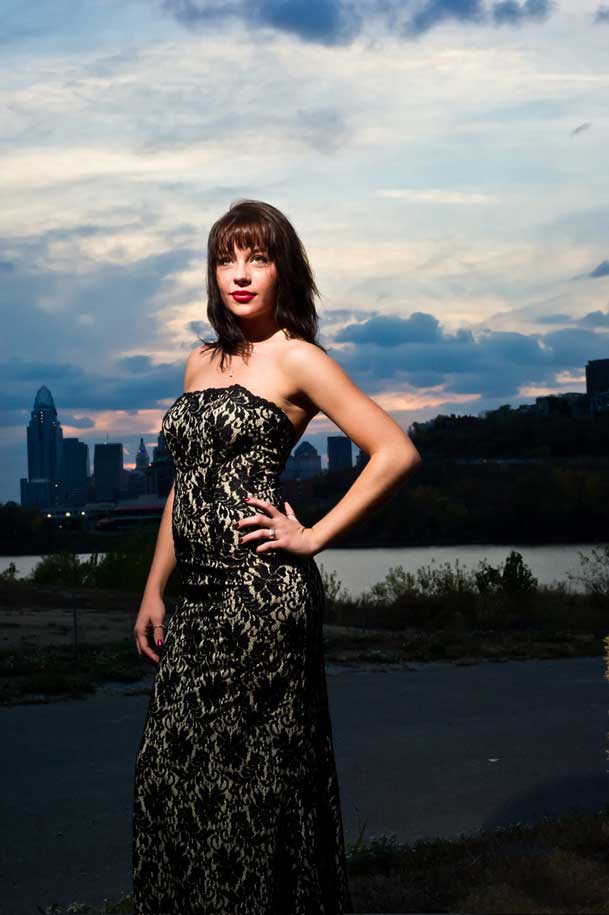 When I was looking to add TTL radio capability to my Nikon Flashes I looked at one other brand of transmitters besides the Pocket Wizards, the Radio Poppers. Without talking too bad about the other system, the advantages that I saw in the Pocket Wizards were this: The Pocket Wizards were backwards compatible with the older Plus II units that I was already heavily invested in for triggering my studio strobes. The Flex units had a solid connection with the camera and flash units unlike the Radio Poppers which required some creative field engineering to attach. There were a few other small things that came down to personal taste but it's safe to say that I prefer the Flex Units over the Radio Poppers.
What I wasn't expecting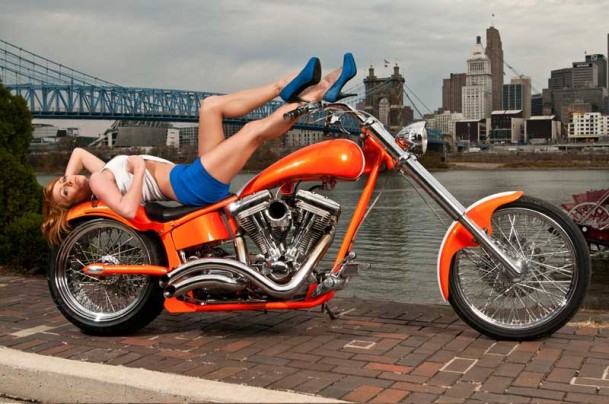 The Flex Units lived up to everything that I expected. They did absolutely everything that I wanted. What surprised me were the things that they did that I wasn't expecting. PocketWizard has not only made these units backwards compatible with the Plus II's but they have also made them compatible with the Multimax units as well. Offering 52 channels you never have to worry about being on another shooters channel. One feature that I wasn't expecting but totally took me by surprise is called Hypersync. High Speed FP mode allows your flash and camera to sync all of the way up to 1/8000th of a second, but with Hypersync you can sync with your studio strobes at 1/500th of a second or faster! This is HUGE! This is the difference between background in focus, and background out of focus while shooting with studio strobes in certain situations. This has to be my favorite feature added to these units. Something else I was hopeful that the system would do, but I wasn't sure was sync regular Plus II's with Studio strobes, and Flex units with Speed Lights running TTL seamlessly. The Shot of the girl on the motorcycle was done in this fashion with an Alien Bee for fill and a Sb900 as the main. PocketWizard has added one more thing that should make every Nikon shooter rejoice, the AC3 zone controller. Basically the AC3 is PocketWizard's version of the SU800. On camera flash control for remote units, but for only $79.00!

Should you get them?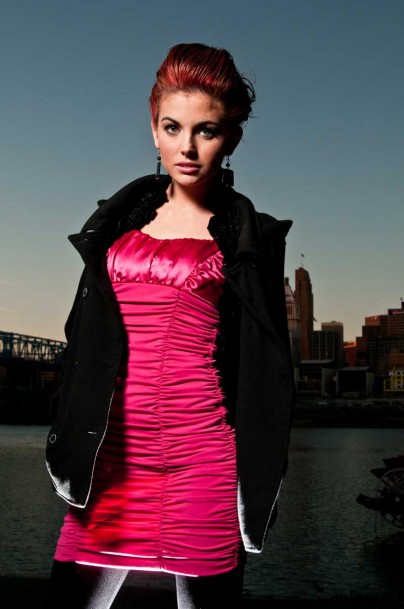 Absolutely! I have recommended that every Nikon shooter I know to get on the waiting list for these things. I ordered three more to expand my lighting possibilities myself. If you're tired of losing CLS distance in bright sunlight, if you want to extend your flash distance and keep TTL, if you want to put flashes out of the line of sight and still be able to trigger them reliably, the PocketWizard Flex units are for you. With the backward compatibility, the introduction of the AC3 Zone controller in February, and PocketWizard's reputation for solid performance, you can't go wrong with these units.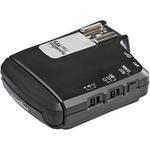 Get the PocketWizard FlexTT5 Transceiver Radio Slave for Nikon i-TTL Flash here for $219.00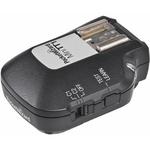 Get the PocketWizard MiniTT1 Radio Slave Transmitter for Nikon i-TTL System here for $199.00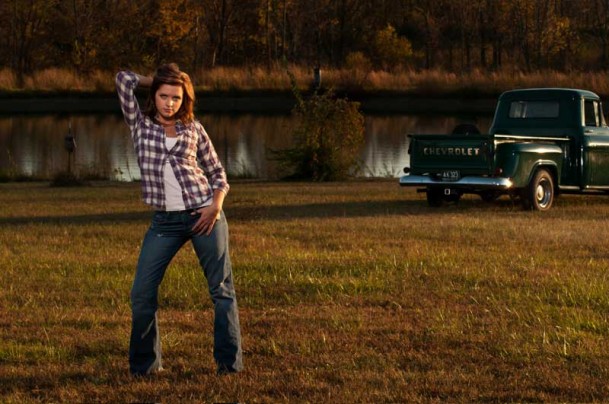 See more of Jason's photography here.