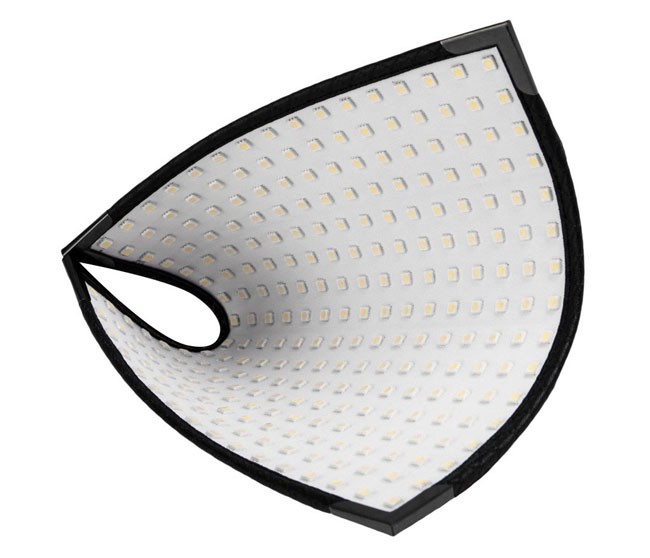 I remember when I first saw the above photo on Westscott's website, I immediately and without hesitation said "WOW!" I love continuous lighting and the thought of having an LED light panel that would be easy to travel with was intriguing. I recently put the 10×10″ model to the test. Here's a short video of my setup:
The Flex LED is 5,600 daylight balanced. The Flex™ 1-Panel Daylight kit includes a mounting bracket and a 1/4 stop diffusion panel. The dimmer goes from 5% to 100%. The panel is water resistant and the kit also includes a 16′ extension cable.
Here's a production shot from my test shoot: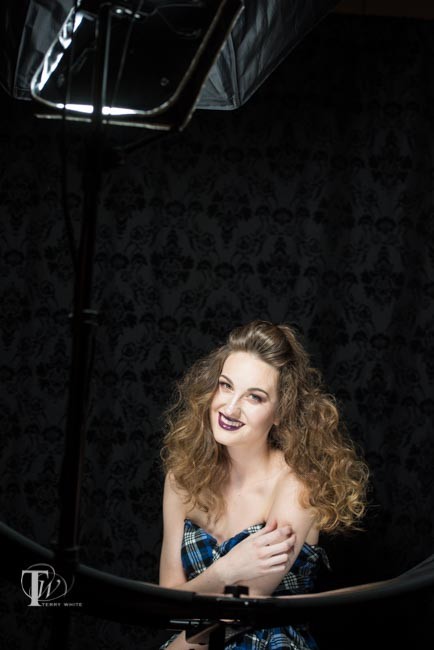 The mounting bracket includes a "clip" style mount instead of a traditional light stand mount. That's both a plus and a minus. However, since the panel is so light you should be able to attach it to any light stand or any other suitable stand. I also clipped it to a chair back at one point to light the background. In the picture above I simply clipped it to the light stand holding my Westcott Skylux LED and Rapid Box Octa XXL softbox which was powered off at the time.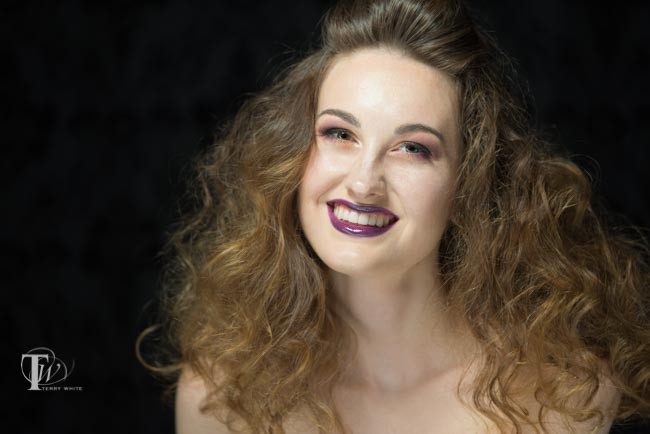 The above shot was captured with my Nikon D810, 70-200mm VRII f/2.8 lens at ISO 200, 190 mm, f/3.5 1/80 sec. Although I prefer bigger, softer main lights for portrait work I was impressed with this light for its size and incredible amount of output. It was soft enough with the diffusion panel on front.
The Bottom Line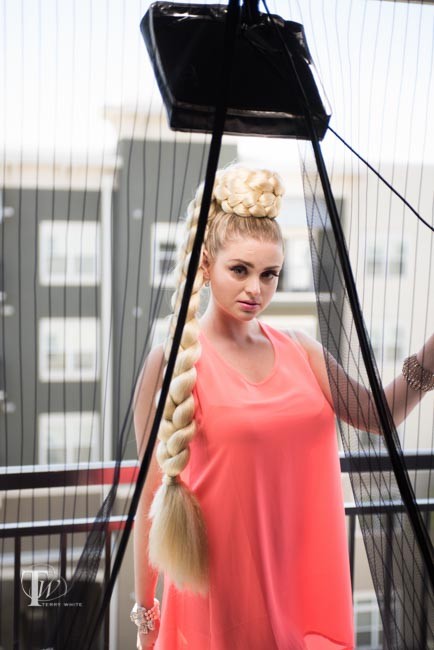 The Westcott Flex LED is another great tool in my lighting arsenal and it's probably the first LED light that I feel very comfortable in traveling with and knowing that it won't take hardly any room in my carry-on luggage. The "clip" means that I can probably get away without having to carry or find a light stand too. While the price may seem relatively high, it's actually on par with high end name brand speed lights from the top camera manufacturers. However, the fact that it's continuous lighting means that I can also use it for video recording too making it more flexible than a speed light.
You can get the details/order the kit here.