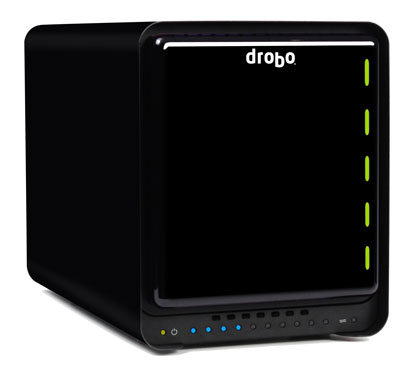 Like you, my data is very important to me. I have several backups and offsite cloud backups too. In my home office I use a Drobo 5D connected to my Mac OS X Server as well as a second Drobo 5N to backup the Drobo 5D. The whole reason to have a Drobo is so that if one of your hard drives fail your data will be protected and you can just keep working. You'll probably replace the failed drive with a larger one since larger drives come out every year. The one thing we don't really think about is what happens if two drives fail at the same time? Normally this means you're screwed and it would be time to restore from a backup (after replacing the two failed drives). The last time I had a Seagate 3TB drive die in my Drobo 5N, I not only replaced it with a WD 4TB NAS drive, but I also enabled Drobo's dual redundancy feature in the settings.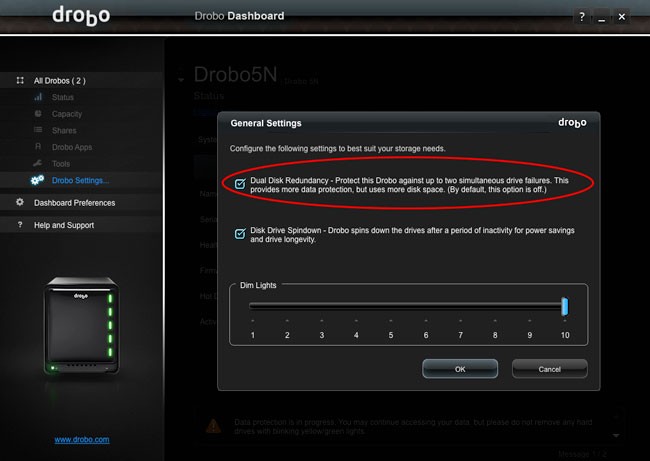 With this feature enabled now two drives could fail at the same time and I'd still be protected.
C'mon how likely is it that two drives would fail at the same time?
I hear ya! However, before I tell you what happened on my other Drobo (5N), think about it. When you setup your Drobo (RAID), chances are you bought multiple drives at the same time. So if one fails (especially as they get older), then it's likely that another one bought around the same time could fail shortly thereafter. As a matter of fact I now know this can happen. Although I had turned on Dual Redundancy on my Drobo 5D, I had not yet turned it on my Drobo 5N. While traveling on business I received an email alert that one of my drives had failed (an older 2TB Seagate). No big deal as my data was protected. However, by the time I got home several days later a second 2TB Seagate drive had failed. That's it. Game over. It wasn't a huge deal since this Drobo served as a backup to my main Drobo. I didn't lose anything other than Time Machine history.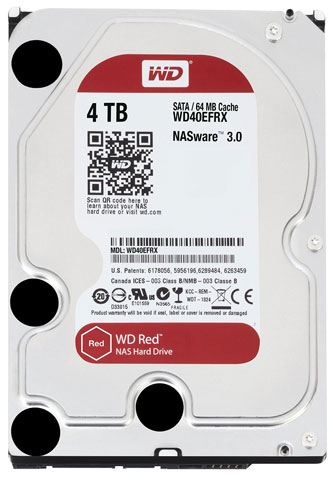 I replaced both drives with new 4TB WD NAS drives and during the setup process I enabled Dual Redundancy. My Drobo 5N still has two of the 2TB Seagates and a 3TB Seagate (which have been failing on my pretty regularly and it's why I'm kinda done with Seagate) in it. Now I'm a little less worried if two of the older drives bite the dust at the same time. Keep in mind that I just put two 4TB drives in my Drobo 5N at the same time. Chances are if they die in a few years (no premature failures) under normal wear and tear, they'll probably die around the same time.
What's the downside to enabling Dual Redundancy?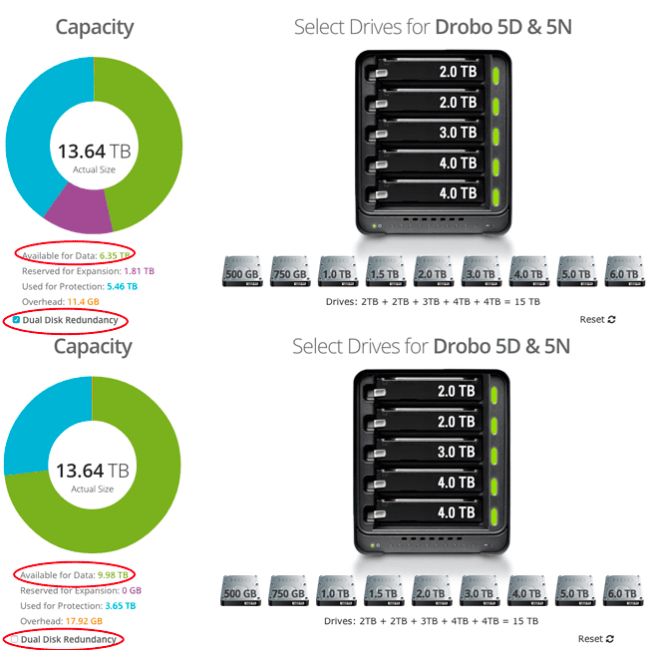 There is a downside otherwise this option would be on by default. By enabling Dual Redundancy your Drobo will have less usable space. You can figure out how much storage space you'll have by using the Drobo Capacity Calculator on their website.
The Bottom Line
Yes two drives can fail at the same time or back to back. While enabling Dual Redundancy does give you less storage space, drives are relatively cheap and it's better safe than sorry.