This week I kick things off my Live Streaming on Adobe Live! That's right, on Monday 3/19 at 9AM PT I'll do a Pre-Show for the three day Graphic Design stream. I'll focus on Adobe InDesign CC and specifically show you how to use the new InDesign templates on Adobe Stock as well as how to publish your documents on-line.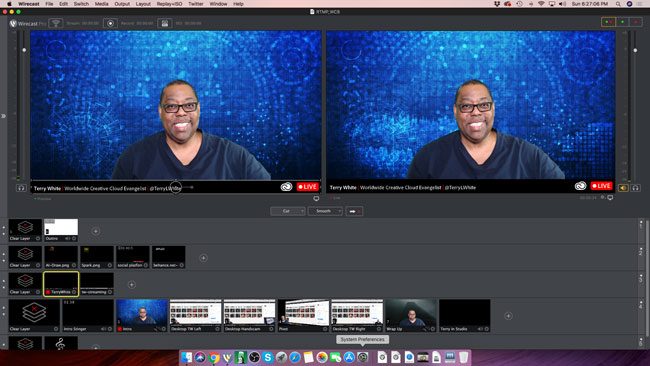 Next up, on Tuesday…
Tuesday, 3/20 at 9AM PT – on the InDesign Facebook Page I'm looking forward to doing an "Open Q&A with the InDesign product team." This will be your chance to discover those little known features as well as to ask your questions and give product feedback directly to the team.
Wednesday, 3/21 at 9AM PT – on the Creative Cloud Facebook Page I'll show "7 Things to Look For When Retouching a Photo."
Thursday, 3/22 at 1PM PT  – on the Creative Cloud Design Facebook Page I'll show you "How to Get Started with Adobe Dimension CC." You can use Adobe Dimension CC to mock up your designs on 3D elements for photo realistic results.