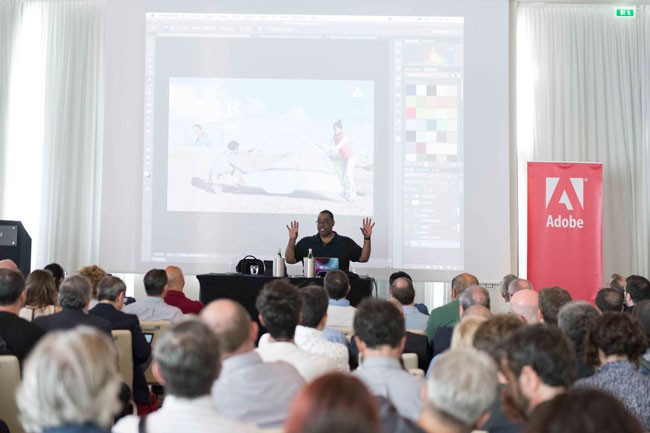 It seems like just yesterday that I was in Europe showing photographers how to take advantage of the Creative Cloud Photography Plan featuring Adobe Lightroom CC, Lightroom Mobile and Photoshop CC. It was a blast presenting at Fotofair in the Netherlands and special events in Paris and Milan.
I put together "my story" using my iPad and Adobe Slate to document the trip. Check it out here. My friend Victoria did an even more extensive Adobe Slate documenting the Milan visit here.
During my visit to Milan I met with reporters from Wired.it and Corriere.it. You can see the Wired story here and the Corriere story here.
I was also thrilled to see the Italian team put together this short video recapping my visit:
Thank you to all of you who came out to my events and sat in my presentations.