As you know I reviewed the TomTom app when it first hit the App Store scene (see my review and video here). One of my original complaints has been addressed and that complaint was about the price! Competition is stiff in the iPhone Navigation App market and although TomTom's first release was less than stellar they have followed up with an update AND some sale pricing. TomTom has also added some of the missing features that I mentioned: they added Lane guidance, Text-to-speech and a Help Me! emergency menu.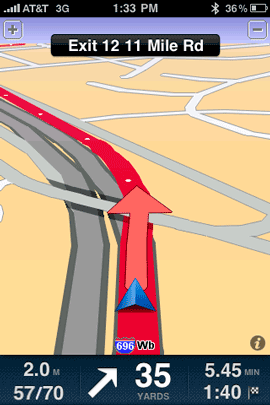 So if you're a TomTom interface fan, now's your chance to get the app at a more reasonable price! Also TomTom has released a USA ONLY version for less as well (on sale).
TomTom USA Map ONLY for $49.99 here:
TomTom USA and Canada for $69.99 here:
I always felt that these apps should be in the $50 range (or less), so I'm glad that competition has put some pressure on TomTom.