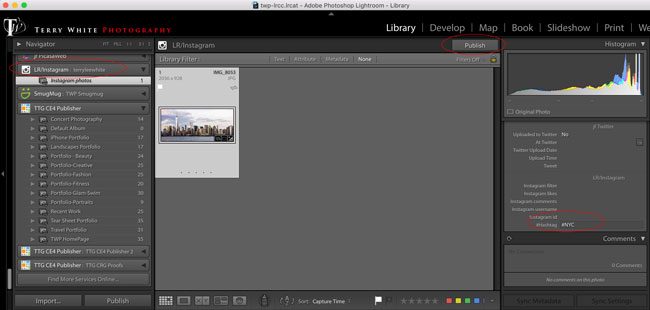 One thing that has been pretty consistent when it comes to Instagram and that's the fact that they have remained tightly focused on mobile! To date if you want to post a new picture to your Instagram account you have to do so by using the Instagram App on iOS or Android. Sure there's a web version of Instagram for interacting with your Instagram feed and yes there are a host of 3rd party apps and services that offer "Instagram support", but these apps and services still rely on you to do the actual post via the Instagram app on your mobile device.
Well it seems that this developer has found a way to allow you to post from Lightroom to Instagram Directly!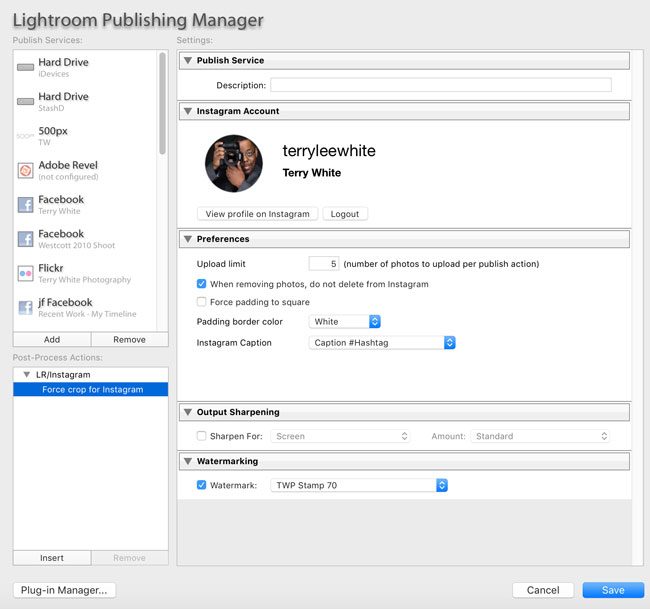 With this 3rd party Publish plug-in, you CAN post directly from your Lightroom catalog to your Instagram feed. I was blown away by the mere fact that it worked! The setup is pretty straight forward. You download and install the plug-in as you would any other Lightroom plug-in. Once you relaunch Lightroom you will see a new Publish service called "LR/Instagram." You click the setup button to login with your Instagram login credentials and once logged in you can drag any of your images into the default collection under the LR/Instagram Publish Service and click Publish to post those images directly to your Instagram feed. It will use your Lightroom caption as the caption for your Instagram post and there's even a "Hashtag" field in the side panel to put hashtags in so that you don't have to alter your Lightroom caption.
The default is up to 5 photos at a time. You can also have it automatically crop/adjust the image so that it posts properly without cutting off say a pano image.
See it in action here…
I recorded this video showing how I used the plug-in to publish my #picoftheday for today's post:
What's this magic cost?

Believe it or not it's SHAREWARE! I haven't used that term in years, but this software is basically donationware. If you like it the author is asking for a mere $10 which I gladly paid. This plugin is compatible with Adobe Lightroom CC, or LR 3.0 (or later), on Windows XP (or later) and Mac OS X 10.7 (or later).
The Bottom Line

It's AWESOME to be able to publish my images directly from Lightroom to Instagram on the desktop without having to touch my iPhone. It's a feature I've been wanting for a long long time. However, keep in mind that this plug-in is "unofficial" and therefore it could stop working if Instagram decides to change something on their end. For now it's a great investment and works as advertised. Be sure to follow me on Instagram here.
You can get the LR/Instagram plug-in here.